Rubio Does not Want Proliferation of SB1070s
Marco Rubio doesn't want to see the proliferation of SB1070s to other states.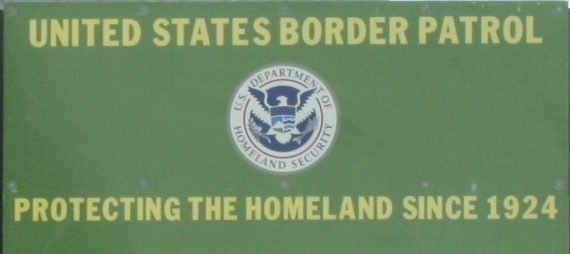 From Therigthescoop:  Marco Rubio: I don't want any state adopting the Arizona illegal immigration law.
In an interview with Neil Cavuto, Republican Senate Candidate Marco Rubio stated that while he sees special circumstances in Arizona, he is not in favor of SB1070-like bills being passed in other states.  From the write-up on the interview:
He puts a very heavy emphasis on not wanting any other state to adopt that type of law though, saying that it should be the Federal governments job to enforce it. He recognizes Arizona's special situation with a war just on the other side of the border, but stands firm in his commitment that only the Federal government should handle illegal immigration.
Interestingly, that is the basis DOJ argument in the lawsuit aimed at SB1070 (i.e., that immigration enforcement is a federal, not state, function).
I would note that Rubio, who is a darling of the conservative wing of the Republican Party (and supported by the Tea Party), had qualms about the law from the get-go and has tried to finesse the issue since then.  This seems worth noting, if anything, as to point out that there are a variety of opinions on this topic, even within conservative circles.  And, further, that the basic approach by the DOJ is not especially radical.
Rubio does make the claim, which I have noted before as being problematic, that the war in Mexico is "spilling over the border" into Arizona.  Not only is the evidence backing that claim scant (see here and here, for example), it is yet another example of conflating the illegal immigration problem (which is fundamentally one of labor supply and demand) with the drug violence/trafficking problem, which is another issue altogether.  Even if one doesn't believe that the two issues and separate, it is difficult to see how SB1070 would have much effect on drug trafficking/drug war-related violence.   It is a law aimed solely at allowing law enforcement to identify whether a person involved in a law enforcement encounter is legal or not.  It is not a new and improved power aimed at drug traffickers or other violence actors.  Indeed, the police in Arizona have the exact same tools to fight violent crime and drug trafficking now as they did before SB1070 was passed.
The notion that SB1070 is actually a major "public safety" action/tool for police (which Rubio claims more than once in the interview) makes no senses (although I know a lot of people seem to think that this is the case).  Being able to check the immigration status of a person stopped by police for some other reason does not enhance basic public safety in and of itself, rather it simply increases the chances that someone might be deported that otherwise would not have been.
Video of the Rubio interview at the link above.
And yes, I am well aware that Rubio's position is substantially different from the DOJ's on SB1070 specifically (even if he ultimately is endorsing its underlying logic).  I think that he is dealing with the political reality that SB1070 is quite popular nationally, and especially with the Republican base (which he desperately needs in Florida).  He is also dealing with the fact that he has to deal with the fact that Florida is a state with a large number of latinos and has a significant immigrant community.