Russia Resorting to Brutality Because They Lack Precision Weapons
They're hitting civilian targets partly because they can't hit military ones.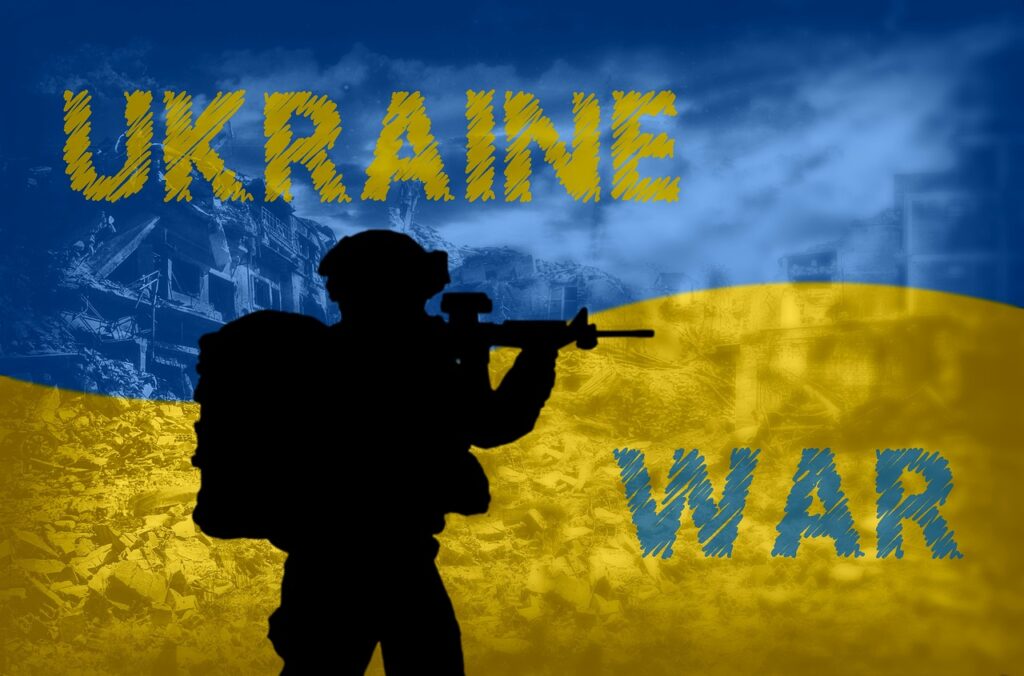 Robyn Dixon, WaPo's Moscow bureau chief, reports "Russia's airstrikes, intended to show force, reveal another weakness."
On Monday, Russia fired 84 missiles, many at Ukrainian civilian infrastructure targets, causing power outages in many cities. On Tuesday, Russia launched another 28 cruise missiles. And on Thursday, the Ukrainian Armed Forced General Staff said Russia had hit more than 40 settlements since the day before. In all, more than three dozen people were killed.

But no matter how many times Russia fires at Ukraine, pro-war Russian nationalists want more, even though targeting civilian infrastructure is potentially a war crime.

"It has to be done constantly, not just once but for two to five weeks to totally disable all their infrastructure, all thermal power stations, all heating and power stations, all power plants, all traction substations, all power lines, all railway hubs," said Bogdan Bezpalko, a member of the Kremlin's Council on Interethnic Relations.

"Then, Ukraine will descend into cold and darkness," Bezpalko said on state television. "They won't be able to bring in ammunition and fuel and then the Ukrainian army will turn into a crowd of armed men with chunks of iron."
That Russia is committing crimes against humanity out of embarrassment over a successful strike on Putin's prize bridge to Crimea is not in dispute. But the key is this:
But the hawks, who are demanding publicly on TV broadcasts and on Telegram to know why Russia does not hit more high value targets, won't like the answer: The Russian military appears to lack sufficient accurate missiles to sustain airstrikes at Monday's tempo, according to Western military analysts.

"They are low on precision guided missiles," said Konrad Muzyka, founder of Gdansk, Poland-based Rochan Consulting said, offering his assessment of Russia's sporadic air attacks. "That is essentially the only explanation that I have."

Even as NATO allies on Thursday said they would rush additional air defenses to Ukraine, the experts said the reason Russia had yet to knock out electricity and water service across the country was simple: it can't.
On Tuesday's episode of the NYT The Daily podcast, Michael Schwirtz noted that Russia had repeatedly targeted a popular pedestrian bridge in Kyiv and failed to hit it. He implied it was a function of technical incompetence but this explanation rings more true to me:
Since May, Russia's use of precision guided missiles (PGMs) has declined sharply, with analysts suggesting then that Russian stocks of such missiles may be low.

Tuesday's attacks mainly used air-launched cruise missiles, which are slower than Iskander guided missiles and easier for Ukraine to shoot down, according to Muzyka. In March, the Pentagon reported that Russia's air-launched cruise missiles have a failure rate of 20 to 60 percent.

"If Russia had a limitless supply of PGMs, I think that they would still strike civilian targets, because that's what the Russian way of warfare is," Muzyka said. He said analysts did not have confirmed information about Russian missile stocks or production levels, and judgments were based on the decline in usage of PGMs and Moscow's greater reliance on less accurate missiles.

But a clue lies in Russia's failure to destroy the kinds of targets that Ukraine is able to hit using U.S.-supplied HIMARS artillery.

"If we take a look at what HIMARS has done to Russian supply routes, and essentially their ability to sustain war, they've done massive damage to Russia's posture in this war," Muzyka said. "So technically, you know, if the Russians had access to a large stock of PGMS, they could probably inflict a similar damage to Ukrainian armed forces, but they haven't."

"They actually failed to," he continued. "They even failed to interdict the main Ukrainian supply roads. They failed to destroy bridges, railway, railway intersections, and so on and so forth."
Both of the premier tracking estimates of military expenditures put Russia in fifth place globally, with between $60.6 billion (IISS) and $65.9 billion (SIPRI) annually. The latter notes,
Russia increased its military expenditure by 2.9 per cent in 2021, to $65.9 billion, at a time when it was building up its forces along the Ukrainian border. This was the third consecutive year of growth and Russia's military spending reached 4.1 per cent of GDP in 2021.

'High oil and gas revenues helped Russia to boost its military spending in 2021. Russian military expenditure had been in decline between 2016 and 2019 as a result of low energy prices combined with sanctions in response to Russia's annexation of Crimea in 2014,' said Lucie Béraud-Sudreau, Director of SIPRI's Military Expenditure and Arms Production Programme.

The 'national defence' budget line, which accounts for around three-quarters of Russia's total military spending and includes funding for operational costs as well as arms procurement, was revised upwards over the course of the year. The final figure was $48.4 billion, 14 per cent higher than had been budgeted at the end of 2020.

As it has strengthened its defences against Russia, Ukraine's military spending has risen by 72 per cent since the annexation of Crimea in 2014. Spending fell in 2021, to $5.9 billion, but still accounted for 3.2 per cent of the country's GDP.
So, while Russia is among the biggest military spenders—it typically hovers in the neighborhood of the UK and France—it's at the mercy of energy prices and often strains to keep up that pace. Further, going back to the Soviet days, the mindset has been that "quantity has a quality all its own," tending to prefer large stockpiles of less sophisticated weapon systems to smaller numbers of high-tech systems. It's not surprising, then, that they're running out. (Hell, our rich NATO allies ran out of key munitions during the relatively short operation in Libya a decade back.)
Russian President Vladimir Putin is juggling so many military problems that some Western analysts are already predicting Russia's war will fail. Others say it remains too early to write Russia off, especially with hundreds of thousands of conscripted reinforcements potentially headed to the battlefield in coming weeks.

Since day one, Russia has sustained shocking levels of battlefield casualties, battering military morale. It has suffered repeated defeats, including the failure to take Kyiv, a retreat from Snake Island, the rout in Kharkiv and loss of Lyman, a strategic transit hub.

Ukrainian forces also continue to slowly recover territory in Kherson region, in their ongoing southern offensive.

Russia's military mobilization also remains in shambles, with angry draftees posting videos online almost daily, complaining of insufficient training and poor equipment. Moscow police raided hostels and cafes on Tuesday to grab men and deliver them to mobilization points, and military recruitment is continuing in Russian prisons, according to independent Russian media site SOTA.
These strikes on civilian targets, then, show weakness in two ways. First, they're demonstrating an inability to hit the targets they need to hit to turn the war effort around. Second, because it's so obviously a desperate move. They can't win militarily so they're lashing out in hopes that it will force the civilian population to demand a peace settlement. It will almost surely have the opposite effect.