Russiagate Worst Scandal in Decades?
Jonathan Bernstein thinks so and Chuck Todd and company outline a pretty strong case.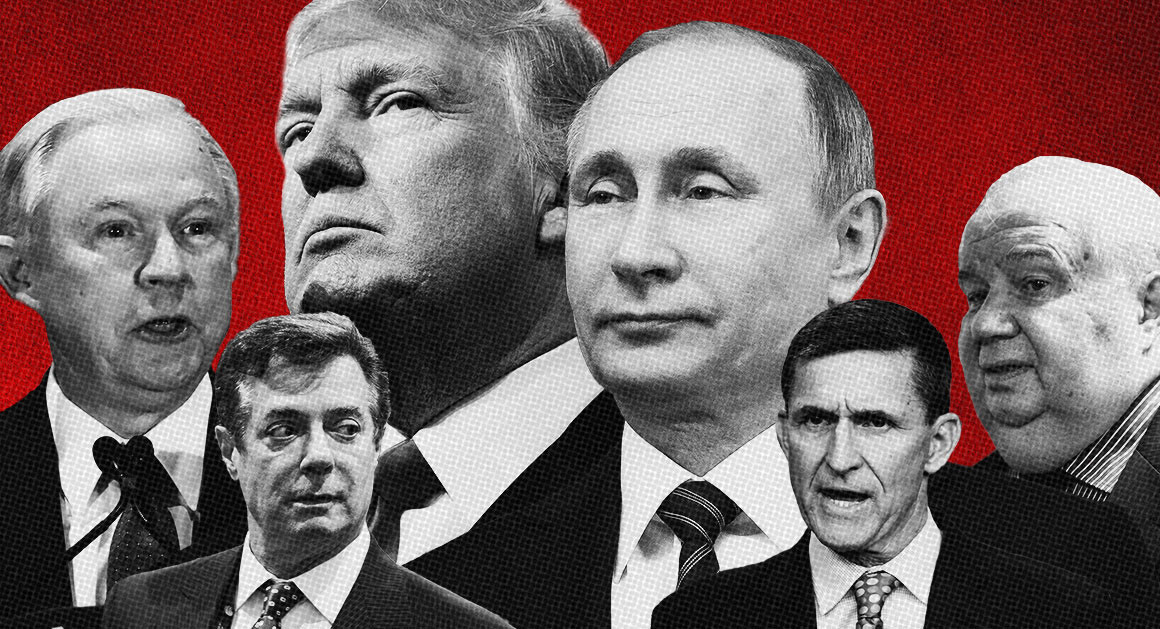 Jonathan Bernstein thinks so and Chuck Todd and company outline a pretty strong case:
After tallying the guilty pleas and indictments by special counsel Robert Mueller, as well as digesting the dueling Republican and Democratic memos from the House Intelligence Committee, here is what we know — so far — about the Russia probe:

Nineteen individuals have been charged with crimes, including President Trump's former campaign chairman (Paul Manafort), as well as 13 Russians.

Five have pleaded guilty, including Trump's former national security adviser (Michael Flynn), a former top Trump campaign and transition official (Rick Gates) and a former campaign adviser (George Papadopoulos).

Both Republicans (the Nunes memo) and Democrats (the Schiff memo) have confirmed that the FBI's Russia probe originated with Papadopoulos' claim to Australia's top diplomat that Russia had dirt on Hillary Clinton.

The Schiff memo reveals that, by mid-September 2016, the FBI had opened "sub-inquiries" into MULTIPLE individuals connected with the Trump campaign — beyond former adviser Carter Page.

Whether or not Mueller ever finds a smoking gun that Trump and his campaign colluded with Russia, this is already the biggest political scandal in decades. And we are just more than a year into Trump's presidency and nine months into Mueller's probe. "Clearly the worst presidential scandal since at least Iran-Contra, but probably since Watergate," said political scientist Jonathan Bernstein.

And this does NOT include other moving parts of the Russia inquiry, including that June 2016 Trump Tower meeting with a Kremlin-connected lawyer, Donald Trump Jr.'s direct messages with WikiLeaks, Trump constantly invoking the WikiLeaks revelations during the final month of the 2016 race, and Jared Kushner's inability to obtain a permanent security clearance.

As the New York Times' Peter Baker wrote over the weekend, nothing produced by Mueller's probe has indicated wrongdoing by President Trump or illegal collaboration with Russians or Russian intermediaries. But Gates' guilty plea on Friday is getting closer to the president.

"The presumption in Mr. Trump's circle is that Mr. Gates may not have any incriminating information about the president but could be a dangerous witness against Mr. Manafort, who in turn could threaten Mr. Trump," Baker reported.
There have been a lot of, no pun intended, trumped-up scandals over the years. I can't think of any since Iran-Contra that led to this many people close to a sitting President pleading guilty to crimes.
The obvious contender is the Lewinski scandal and related allegations. They did, after all, lead to only the second presidential impeachment in US history and Bill Clinton's eventual disbarment. I believed then and still believe that his perjury made him unfit to serve as Chief Executive and that the Senate should have removed him from office. But the root offense was a cover-up of what was, at worst, workplace sexual harassment and, at best, a consensual affair with an adult.
In the present scandal, we have, at best, top advisors to and close family members of the eventual President happily going along with a hostile foreign power's attempts to influence the outcome of an American election. Until and unless the Mueller investigation reveals a lot more, there's no reasonable grounds for impeachment. But, yes, the overall scandal is worse than Clinton's. And it could certainly become worse than Watergate.