Russia's War Crimes
Evidence of mass atrocities across Ukraine continues to mount.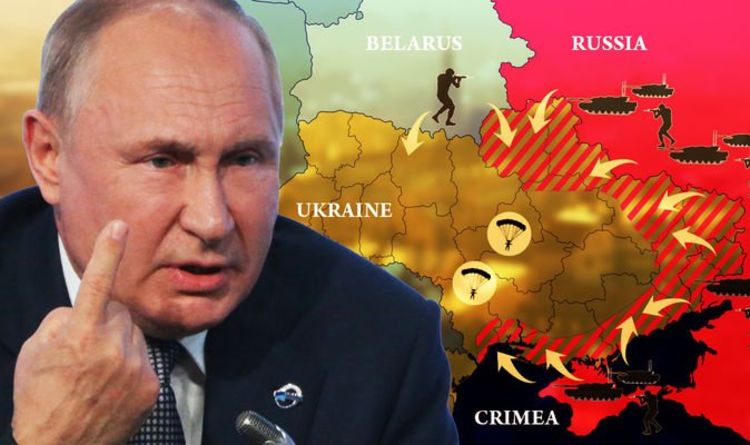 WSJ ("Ukraine's President Vows to Hold Russian Forces to Account After War-Crime Allegations"):
Ukrainian President Volodymyr Zelensky described Russian forces as "murderers" and "rapists" as the extent of killings in towns surrounding Kyiv began to emerge, vowing to prosecute what he called war crimes as Russia renewed its missile attacks on several cities.

More than 100 civilians were found buried in mass graves in one commuter town, Bucha, after Russian troops withdrew last week, sparking an outcry from Western leaders and adding to the pressure on the Biden administration and its European allies to take stronger action against Moscow. French President Emmanuel Macron on Monday called for additional sanctions on Russian oil and coal, despite the pain it would inflict on Europe's economies.

"It is very clear today that there are clear indications of war crimes," Mr. Macron said on French radio. "It was more or less established that this is the Russian army."
WaPo ("Zelensky calls Russian forces 'butchers' as pullback reveals horrors"):
The scale of devastation as Russian troops withdraw from more areas in Ukraine is coming into grim focus. The scenes of horror emerging from Bucha, near the capital — where alleged mass graves were found and dead civilians lined the streets — are sparking calls for war crime probes and even tighter sanctions in the United States and Europe, as more reports come in about damage in cleared parts of Chernihiv and Sumy regions.

As Ukrainian President Volodymyr Zelensky called Russian forces "butchers, rapists and looters"who committed genocide, U.S. Secretary of State Antony Blinken condemned the "apparent atrocities by Kremlin forces" and vowed to use "every tool available" to pursue and hold those responsible accountable. The Biden administration is discussing ways to ratchet up the financial pain on Russia. British Prime Minister Boris Johnson pledged to do "everything in my power to starve Putin's war machine" as the country's chief of intelligence called "reports of execution-style killings of civilians emerging from liberated areas" of Ukraine "horrifying and chilling." Ukraine's prosecutor general said a task force has found the bodies of more than 400 civilians in the Kyiv region.

The calls for retribution came as Russian President Vladimir Putin appears to be refocusing on the country's south and east. The Ukrainian military reported that several villages in the Chernihiv region had been cleared — and its mayor Vladyslav Atroshenko said 70 percent of the city had been destroyed. Explosions rocked Odessa early Sunday, in the first major strikes on the strategic Black Sea port city, and missile strikes were also reported in the southern port city of Mykolaiv.
Two NYT reports, "'This Is True Barbarity': Life and Death Under Russian Occupation" and "In a Kyiv Suburb,'They Shot Everyone They Saw'" provide gripping, if anecdotal, details.
President Biden has already denounced Putin as a "war criminal," and this certainly vindicates that judgment. Both European and American leaders, though, are vowing to ramp up sanctions even more in response to these developments.
Reports of civilian massacres in Bucha led to swift international condemnation and claims of war crimes from world leaders, as well as pledges to escalate the West's economic measures against Russia. Ukrainian officials have asked for an investigation by the International Criminal Court into mass graves in Bucha that NATO Secretary General Jens Stoltenberg called "brutality against civilians we haven't seen in Europe for decades."

The scope of the potential U.S. retaliatory measures was not exactly clear, but senior Biden officials have previously discussed potentially devastating "secondary sanctions" that would target countries that continue to trade with Russia.

The Biden administration could also impose sanctions on sectors of the Russian economy that it has not hit so far, including mining, transportation and additional areas of the Russian financial sector. The world continues to buy billions of dollars worth of Russian oil and gas, giving the Kremlin a direct financial lifeline. Officials stressed that planning was preliminary and no decisions had been made about potential responses.
Still, as I've argued before, he's exceedingly unlikely to get hauled off before the Hague. There's just not a mechanism for holding the leaders of major powers to account under international law, short of their unconditional surrender after a major war.