Sanders Takes Campaign-Killing Position on Felon Voting
Sanders' position on felon voting is logical, yet politically suicidal.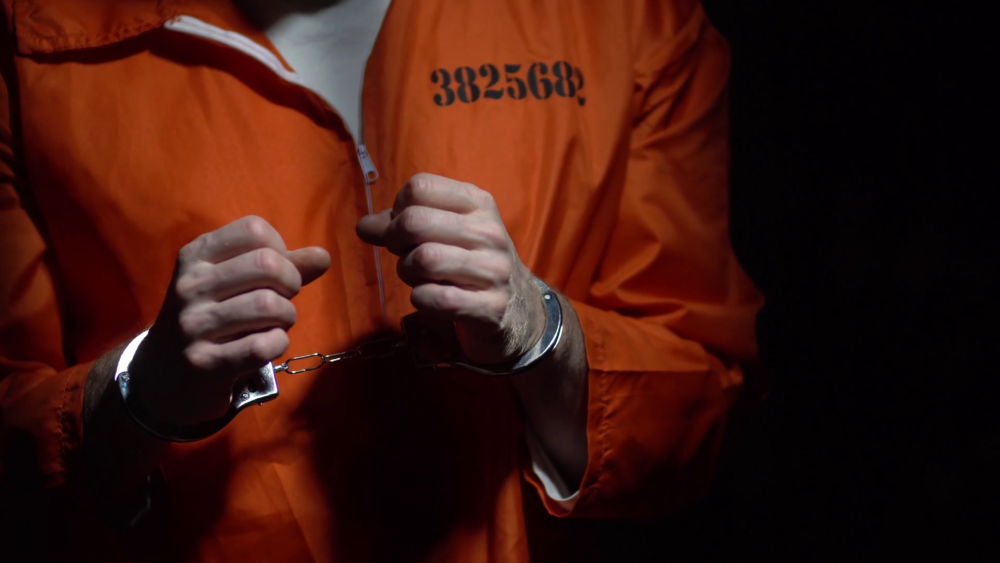 Yesterday Bernie Sanders responded to a question at a CNN town hall event in Manchester NH noting all felons — even those currently incarcerated — should be allowed to vote. It's almost like he's trying to kill his campaign in the crib.
A week after the sixth anniversary of the Boston Marathon bombing, Sanders implied that even the surviving marathon bomber, Dzhokar Tsarnaev, currently on federal death row at the Florence, Colorado federal Supermax prison for his role in the terrorist attack, should retain his right to vote.
Restoration of felons' voting rights has gained traction lately, though the states are far apart on their approaches to restoration of rights. In Sanders' home state of Vermont, felons don't lose rights even when incarcerated, likely a product of a unique political culture of a state whose motto, Freedom and Unity, hints at the balance between the individual liberty of the person and the collective needs of the state. All 50 states and DC allow preservation or restoration of felons' voting rights, and differ largely on when restoration can occur, and whether restoration is automatic, or requires the fulfillment of some condition by the felon.
In reality, when we allow voting by felons is mostly a function of line drawing, and isn't the binary proposition that some represent. In reality, the positions that a felon does not lose his rights while incarcerated, and that the felon loses his rights only while incarcerated with automatic restoration after released — embraced by 14 states and DC — aren't that far apart. Sociologically, if we really believe in rehabilitation, and we really believe there is a place for felons to reintegrate into society after they have paid their sentence, voting is integral to full social and political participation. Restoration of voting rights makes perfect sense — but maintaining those rights in prison is definitively a minority position.
The idea that the Boston marathon bomber, Timothy McVeigh, a convicted child molester, a drug gang shooter, or Bernie Madoff should be able to influence the system from confinement, the fundamental rules of which were broken which led to the incarceration to begin with, does not sit well with most folks. The fact that only two New England states, Maine and Vermont, with their unique social and political cultures that do not resonate much with people from the South and Midwest, preserve voting rights for incarcerated volumes, speaks volumes about how the rest of the country sees this issue.
Sanders illustrates on this issue just how tone deaf he may be to how the rest of the country sees a lot of issues. He hasn't recognized how unique Vermont, and New England is in relation to the rest of the country, and how that which works great in Vermont might not carry that well in Texas.
The wiser statement might have been "Hey, we have a unique way of doing this in Vermont, but this is an issue of state law, and the states should have the discretion to make their own choices" after which he might have talked about reconciliation and reintegration as public goods.
If he's going to be a viable national candidate, he needs to figure that out soon, if he didn't kill his own campaign with this statement.