Santorum Would Try To Nullify All Existing Gay Marriages
Rick Santorum wants to nullify nearly 200,000 marriages.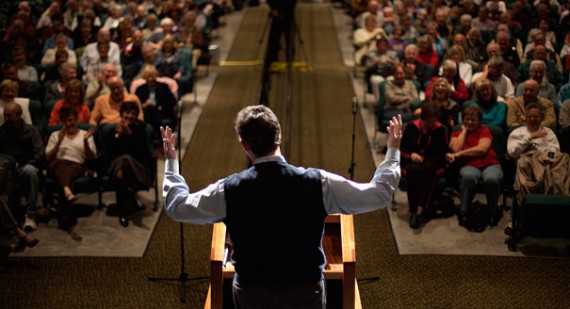 This doesn't sound very pro-family to me:
There are 18,000 married gay and lesbian couples in California and at least 131,000 nationwide according to the 2010 census, conducted before New York state legalized same-sex marriage in July.

Rick Santorum says he'll try to unmarry all of them if he's elected president.

Once the U.S. Constitution is amended to prohibit same-gender marriages, "their marriage would be invalid," the former Pennsylvania senator said Dec. 30 in an NBC News interview.

"We can't have 50 different marriage laws in this country," he said. "You have to have one marriage law."
Funny. That's exactly the system we have had in this country for 200-odd years, and it seems to work out just fine. We have fifty states and they each have their own marriage laws. Some of them allow first cousins to marry, others don't. Some still require a blood test before getting married, most no longer have that requirement. Some states allow anyone to get married, others require some period of residence in the state.  Some states recognize common law marriage. And, now, eight states and the District of Columbia (as well as a few Indian Tribes) allow same-sex couples to get married.
This country has survived for more than two centuries without a national marriage law, why do we need one now? More importantly, why do we need to sully our Constitution with such an issue? The answer, it strikes me, is pretty easy to figure out. People like Santorum who support a Federal Marriage Amendment do so because they realize that, in the long term, they are going to lose the debate over the same-sex marriage. Demographically, it will happen as younger generations that view the idea of two men or two women getting married as no big deal get older. Politically, we are reaching the point where the momentum in favor of same-sex marriage will become overwhelming in a short period of time. Legally, the arguments for bans on same-sex marriage are being recognized as complete nonsense by court after court.
It won't be much longer before the forces arrayed against same-sex marriage find themselves on the losing end of the argument, and there won't be much they can do about it. That's why they've come up with the utterly ridiculous idea of a Constitutional Amendment defining marriage as only being between one man and one woman. If they were somehow able to get the thing ratified, it would enshrine their ideal world into law in a manner that would make it very hard to dislodge. The odds that they will ever actually succeed in getting this Amendment ratified are somewhere between slim and none, of course, but one can certainly understand why they're proposing it. They're going to lose this debate eventually, and they know it, and a Constitutional Amendment is the only thing that could stop the inevitable from occurring.