Sarah Palin Defends Dr. Laura, Gets First Amendment Wrong (Again)
Sarah Palin decided to get involved in the "Doctor Laura" Schlessinger controversy, and in the process displayed a blatant misunderstanding of the First Amendment.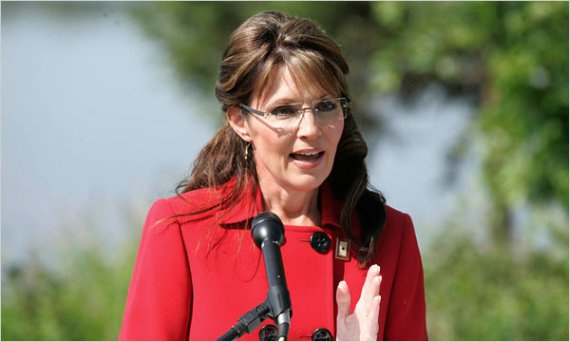 For reasons that I suppose she understands, Sarah Palin decided to get involved in the controversy surrounding Dr. Laura Schlessinger's use of the n-word and her decision to end her show at the end of this year, and in the process she once again displayed a vast misunderstanding of what freedom of speech actually is:
Another day, another 1st Amendment flap involving socially conservative broadcasters.

Onetime vice presidential candidate and former governor of Alaska Sarah Palin on Wednesday tweeted her support for Dr. Laura Schlessinger after the advice guru said she was leaving radio broadcasting over 1st Amendment issues following racially charged comments she made last week.

Schlessinger repeatedly used the "N word" on her show Aug. 10 while discussing with a caller black comedians' use of the word. She has since apologized twice and made the decision to quit her radio show (but to continue broadcasting on her website and on YouTube, among others).

Palin, who faced her own freedom-of-speech dilemma recently after Facebook inadvertently removed one of her posts criticizing the decision to build a mosque near the site of the World Trade Center attacks in 2001, used a pet phrase of hers to advise Schlessinger: "Don't retreat … reload."
First, Palin tweeted this:
Dr.Laura:don't retreat…reload! (Steps aside bc her 1st Amend.rights ceased 2exist thx 2activists trying 2silence"isn't American,not fair")
Then, she said this:
Dr.Laura=even more powerful & effective w/out the shackles, so watch out Constitutional obstructionists. And b thankful 4 her voice,America!
Essentially, Palin is arguing that Schlessinger's First Amendment rights have been violated by the fact that she engaged in a tasteless rant against a caller who was asking a serious question, using a vile racial epithet in the process. Of course, Schlessinger was not fired for that rant and her decision to leave radio is entirely a voluntary one so, you know, the First Amendment doesn't really apply here.
This isn't the first time Palin has displayed an odd understanding of the First Amendment. During the campaign, she complained that journalists who were asking questions about her and her record were violating her First Amendment rights and that such journalists were "a threat to democracy." During the Carrie Prejean beauty pageant/gay marriage kerfuffle, she accused the media and pageant officials of violating Prejean's First Amendment rights. And back in May she essentially said that journalists who printed stories she didn't like were a threat to freedom of the press.
For reference, here's what the First Amendment actually says:
Congress shall make no law respecting an establishment of religion, or prohibiting the free exercise thereof; or abridging the freedom of speech, or of the press; or the right of the people peaceably to assemble, and to petition the Government for a redress of grievances.
See ? Nothing in there about private entities, and nothing that says that a politician like Palin or a radio host like "Doctor" Laura can say what they want without having to be held accountable for it by an independent, even critical media.
You see, that's what the whole freedom thing is all about. Freedom of speech doesn't mean that you get to say whatever you want without anyone criticizing you for it.