Scotland and the Aftermath of the Brexit Vote
Is Scotland next?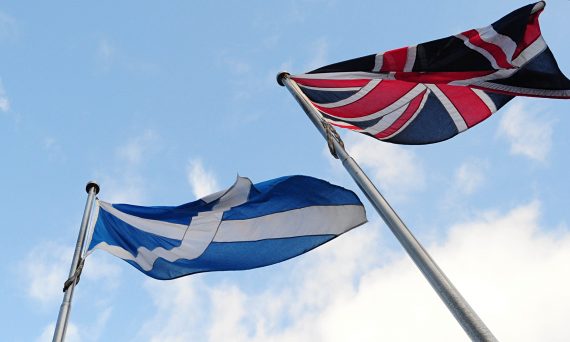 Anyone looking for immediate ramifications of the Brexit vote, I would recommend you read or view Scottish First Minister Nicola Sturgeon's statement on the subject.
First, she is quite clear on how Scotland voted:
Yesterday, Scotland – like London and Northern Ireland – voted overwhelmingly to remain in the EU.

We voted to protect our place in the world's biggest single market – and the jobs and investment that depend on it.

We voted to safeguard our freedom to travel, live, work and study in other European countries.

[…]

Unfortunately, of course, yesterday's result in Scotland was not echoed across the whole of the UK.

The UK wide vote to leave the EU is one that I deeply regret.

[…]

As things stand, Scotland faces the prospect of being taken out of the EU against our will.

I regard that as democratically unacceptable.
She then linked the Brexit vote to the 2014 Scottish independence referendum:
And of course we face that prospect less than two years after being told that it was our own referendum on independence that would end our membership of the European Union and that only a rejection of independence could protect it.

Indeed for many people the supposed guarantee of remaining in the EU was a driver in their decision to vote to stay within the UK.

So there is no doubt that yesterday's result represents a significant and a material change of the circumstances in which Scotland voted against independence in 2014.

My job now is to act responsibly and in the interests of all of Scotland and that is what I intend to do.
And therefore:
Lastly, let me address the issue of a second independence referendum. I intend to speak to all party leaders later today and make a full statement to the Chamber on Tuesday.

I will also make a further statement following tomorrow's meeting of the Scottish Cabinet.

The manifesto that the SNP was elected on last month said this:

"The Scottish Parliament should have the right to hold another referendum…if there is a significant and material change in the circumstances that prevailed in 2014, such as Scotland being taken out the EU against our will."

Scotland does now face that prospect – it is a significant and material change in circumstances – and it is therefore a statement of the obvious that the option of a second referendum must be on the table. And it is on the table.
The video can be viewed here.
The only part of the statement that I found curious was the linkage to London, as she notes that Scotland, Northern Ireland, and London all voted to stay.  While factually true, I am not sure what an alliance with London does for Scotland here, given that London, being in England (which voted to leave), does not have a route to stay in the EU, while Scotland and Northern Ireland theoretically do.