Scotsman Jailed 8 Months For Facebook Comments
In Scotland, posting stupid things on Facebook is a "hate crime" punishable by serious jail time.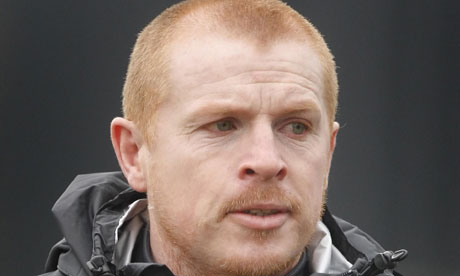 In Scotland, posting stupid things on Facebook is a "hate crime" punishable by serious jail time.
BBC ("Internet bigot Stephen Birrell jailed for eight months"):
A man who posted sectarian comments on a Facebook page called "Neil Lennon Should be Banned" has been jailed for eight months. Stephen Birrell, 28, from Glasgow, admitted posting the religiously prejudiced abuse earlier this year.

Sheriff Bill Totten said what Birrell had done was a hate crime which would not be tolerated by "the right thinking people of Glasgow and Scotland". He said he wanted to send out "a clear message to deter others".

[…]

Birrell posted sectarian comments about Catholics and Celtic fans between 28 February and 8 March, just days after being released early from a 12-month jail sentence. On 1 March, two days before the Old Firm match, Birrell posted: "Hope they (Celtic fans) all die. Simple. Catholic scumbags ha ha." On 4 March, the day after the game, he wrote: "Proud to hate Fenian tattie farmers. Simple ha ha." Four days later Birrell posted: "They're all ploughing the fields the dirty scumbags." He also posted abuse directed at the Pope.

[…]

[Sheriff Totten] also told Birrell that there was "no place in our modern society" for the use of the internet to spread or support abuse or to target people.

Birrell was banned from attending all regulated football matches in the UK for five years.The postings made derogatory references to Celtic manager Neil Lennon and also included remarks about Catholicism.
In a posting titled "Stephen Birrell's Conviction Shames Scotland," Alex Massie observes, "Scotland now imprisons people for the crime of disliking other people and making that dislike apparent in any kind of public forum. This is a shameful moment that demeans the country far more plainly than anything said, sung or written at or about any damn football match."
As to Birrell's comments:
This is hardly edifying stuff or evidence of a cultured mind. But we need not like, far less admire, Mr Birrell to observe that he issued no threats here. Nor did he encourage anyone else to threaten anyone else or commit an act of violence. All he has done is express distaste for Celtic supporters in general and Roman Catholics in particular. We might well, indeed should, think less of him for this but even if these postings may be said to be religiously and racially motivated they are still, in the end, only opinions. And expressing these kinds of opinions in Scotland now risks a spell in prison.

[…]

The authorities may believe Mr Birrell is guilty of a "hate crime"; I suggest he's guilty of a thought crime. The former is distasteful, the latter appalling. It is appalling because it abolishes a standard that's generally been thought a mark of progress and even civilisation: we may not approve of what you do or say but disapproval is not a strong enough standard to justify prohibiting those thoughts or words. That no longer applies in Scotland.

[…]

Doubtless this will be disputed by those who see only the smaller picture (jailing "bigots") while tutting that those of us more concerned by the wider implications of this dreadful process are out-of-touch elitists, living lives untouched by the kind of witless bigotry that's said to scar too many "communities". Perhaps so. But resisting the state's attempts to straighten the crooked timber of humanity to its own preferred shape is a worthy cause, especially when those efforts involve policing what you or I or anyone else may say or think or write even when those conversations or thoughts carry no threat and only, instead, offend someone else's feelings.

You may certainly be offended by what Mr Birrell wrote. You may find it vile. But if you lived in a civilised country that would not be enough to demand his imprisonment, far less expect that demand to be met.
That's exactly right.
As noted during the Terry Jones affair, the UK, Canada, and most of Continental Europe have many more restrictions on free speech than we do in America. Here, aside from incitement of violence and defamation of character, both of which are narrowly defined, there is virtually no limit on the content of speech–only the time, place, and manner in which it is delivered. In most of those societies, espousal of support for Nazism and other extremist groups is as punishable offense. While I don't agree with that, it's at least more understandable than going after nitwits who post stupid things on Facebook.
The Stephen Birrells of the world are nuisances of the sort that those of us who spend a lot of time on the Internet encounter constantly. At OTB, we tend to ban the most insipid of them–most of whom have the good sense to hide behind a pseudonym. Frankly, Birrell is doing the world a favor by posting under his name and photo so that we can see him coming.