Scott Brown: I'm Voting No On The Ryan Plan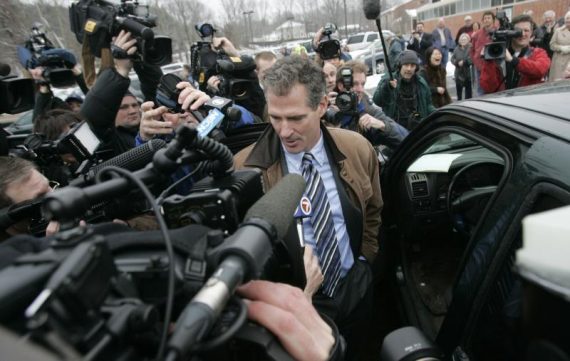 Massachusetts Senator Scott Brown announced today that he would be voting against the Ryan Plan:
GOP Sen. Scott Brown (Mass.) said Monday he won't support Rep. Paul Ryan's (R-Wis.) budget when it comes up for a vote in the Senate.

Brown, a centrist who is running for reelection in 2012, said that Ryan's plan helped jumpstart a necessary debate, but that its Medicare reforms go too far.

"While I applaud Ryan for getting the conversation started, I cannot support his specific plan — and therefore will vote 'no' on his budget," he wrote in a Politico op-ed.

"Our country is on an unsustainable fiscal path," he added. "But I do not think it requires us to change Medicare as we know it. We can work inside of Medicare to make it more solvent."

Brown follows centrist GOP Sen. Susan Collins (Maine), who announced last month she will not vote for the plan.

Senate Majority Leader Harry Reid (D-Nev.) is expected to hold a vote soon, possibly this week, on the plan. The plan is expected to fail, but Reid has said it could elucidate divisions within the Republican Party.
Indeed it has.