SCOTUS Punts on Free Speech Case
The court declined to review a preacher's lawsuit against my alma mater.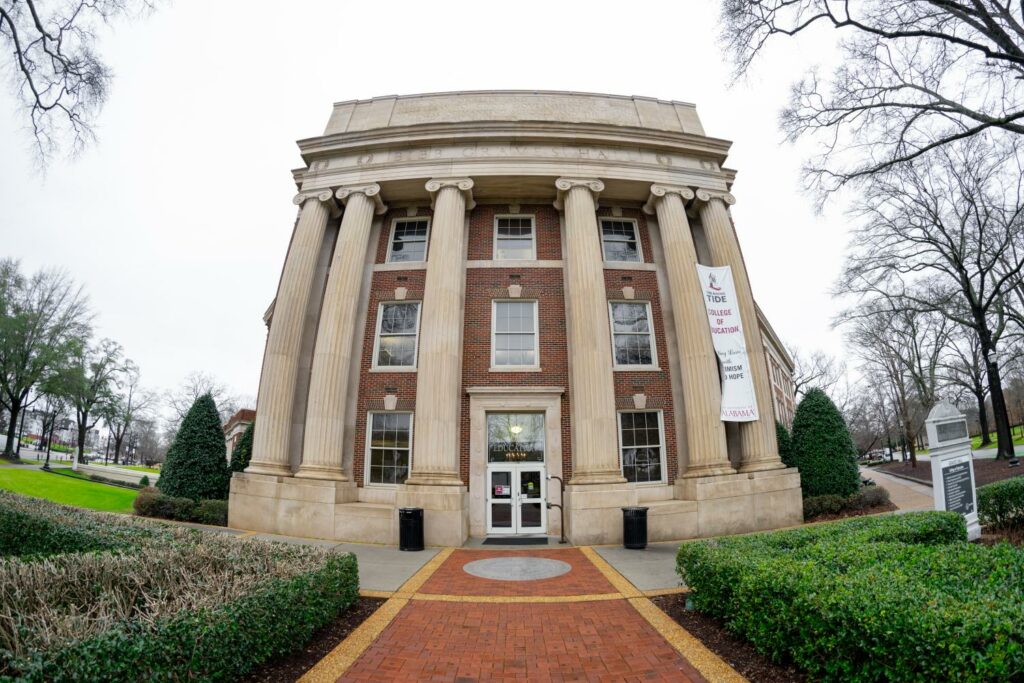 Reuters ("U.S. Supreme Court rejects Christian preacher's challenge to university"):
The U.S. Supreme Court on Monday declined to hear a traveling Christian evangelist's free-speech challenge to a University of Alabama requirement that he obtain a permit before handing out religious pamphlets and preaching from a sidewalk adjacent to its campus.

The justices turned away an appeal by preacher Rodney Keister of a lower court's ruling rejecting his claim that the university's permit requirement violated free speech rights under the U.S. Constitution's First Amendment.

Keister, founder of a Pennsylvania-based group called Evangelism Mission, regularly visits U.S. university campuses in hopes of spreading his Christian message to students, according to court filings.

In 2016, Keister, along with a companion, preached using an amplifier and distributed Christian literature from a sidewalk adjacent to the University of Alabama campus in Tuscaloosa, trying to engage passersby. School officials told Keister he needed a permit for a public-speaking event, prompting him and his companion to leave.

The university's policy at issue governed when, where and how a person unaffiliated with the school may engage in public speaking on campus including on sidewalks, other than "casual recreational or social activities." It required a permit application 10 business days in advance – which has since been reduced to five business days – and sponsorship by a student organization or university academic department.

Keister in 2017 filed a civil rights suit against University of Alabama officials, arguing that the sidewalk's status under the First Amendment is that of a "traditional public forum," affording speakers the most robust protections available under the Constitution. Following losses in lower courts, Keister's appeal in 2018 was turned away by the U.S. Supreme Court, prompting him to file an amended civil rights suit against school officials the next year.

A federal judge in 2020 ruled in favor of the school officials, finding that the sidewalk was a "limited public forum" – a status giving public universities and other government entities more leeway to regulate particular classes of speakers or kinds of speech. The Atlanta-based 11th U.S. Circuit Court of Appeals agreed last year.

Erik Jaffe, an attorney for Keister, expressed disappointment over the Supreme Court's decision to turn away his client's appeal.

"Whether public sidewalks remain traditional public forums with full First Amendment protection for free speech, regardless of their proximity to university or other restricted-use property, remains an important and unsettled issue, marked by inconsistent and unpredictable decisions," Jaffe said. "We hope that the Supreme Court eventually steps in to rationalize and expand constitutional protections in this area, even if they passed on this current opportunity to do so."

Lawyers representing the University of Alabama officials did not immediately respond to a request for comment.

The Supreme Court, which has a 6-3 conservative majority, in recent years has taken an expansive view of religious rights, though this case came to the justices as a free speech dispute.
It's hard to know what to make of a non-ruling. While my general preference is that speech of this sort—using amplification and likely to disrupt others' ability to go about their business—should be subject to reasonable time, place, and manner restrictions, I agree with Jaffe that SCOTUS rulings on these matters lack consistency.
While police departments at Alabama's state-supported universities tend to be "state police," giving them jurisdiction off campus and over citizens unaffiliated with the campus, I'm a bit curious as to how the university has the authority to regulate activities on sidewalks "adjacent" to campus. One would think that a matter for the city of Tuscaloosa.