Down the Memory Hole
My apologies to Bob Dreyfuss and Rolling Stone.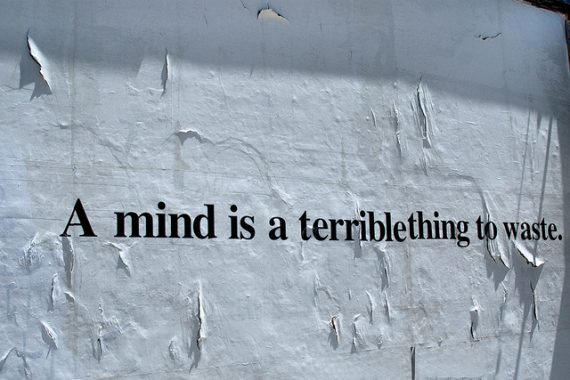 It's been some time since I've gotten around to blogging and, alas, the circumstances of this post are rather embarrassing.
This afternoon, I was surprised to see myself extensively quoted in an article in Rolling Stone regarding Trump Administration advisor Sebastian "Seb" Gorka, with whom I've had a long if tangential professional association.* I had no recollection of talking to Rolling Stone, the journalist's name was familiar to me only because it is shared by a prominent actor, and the quotes didn't sound like me, were surrounded by some paraphrases that don't reflect my views on Gorka, and there was an error in the biography attributed to me. Befuddled by the whole thing, I took to Twitter to proclaim that 1) I'd never talked to Rolling Stone, 2) had never heard of the journalist in question, 3) had never uttered the quotes attributed to me, and 4) that I am not, in fact, a retired Army officer, having served only four years on active duty. Of those, I am now only certain of 4).
It's probably best to go back to the beginning of the saga.
In early January, a longtime professional acquaintance contacted me via Twitter direct message to ask whether I'd be willing to talk to Washington Post reporter Greg Jaffe about Gorka's time at Marine Corps University. I told her that, while I'd generally be happy to talk to Jaffe, I was leery of talking about this particular subject, both given Gorka's sudden national prominence and the fact that my views might not reflect favorably on my employer. She assured me that Jaffe could be trusted with a talk on "background" that would inform his reporting and I agreed to let her pass my contact information on.
A few days later, Jaffe called and we agreed to some ground rules: we'd have a candid conversation off the record but afterwards he would run by any quotations that he wanted to use to see if I would mind green-lighting them for the record. Jaffe's original story concept changed over time, so the piece was delayed, but my quotations finally appeared on 20 February. True to his word, my quotations were what we'd agreed to and presented in a context that fairly represented my views on Gorka's tenure at MCU.
Those quotes, in turn, made the rounds to a number of other reputable outlets, including Vanity Fair, as well as a number of partisan blogs, many of which sexed them up a bit by either pernicious paraphrasing or otherwise taking them out of context.
Subsequently, a handful of other reporters approached me for additional comments, one of whom was a freelance writer previously unknown to me but who I'm now reminded was Bob Dreyfuss. We had a brief conversation via telephone some months back, after which I promptly forgot about it. I don't recall whether he mentioned that he intended to pitch the piece to Rolling Stone, where his work appears with some frequency, but if he did it apparently made no impression on me. Regardless, when I didn't see myself quoted within a few days, I never gave the interview another thought. (Apparently, the approach took place via telephone as well, as I have no email correspondence with Dreyfuss in either my personal or work accounts.)
Several more months passed and another reporter for a web-based outlet reached out to me to see if I would talk about Gorka's time at MCU. By this time, an edict had come down from higher administration that all inquiries from the press on this particular subject be routed through the public affairs office. I relayed that information but again offered to go on background to help frame the story. As with my January conversation with Jaffe, my purpose was simply to provide useful context and avoid misinformed reporting. There has been a lot of inaccurate reporting on Gorka's relationship with MCU (he was actually employed by the Marine Corps University Foundation, an affiliated non-profit, rather than a faculty member, for example) and the nature of the institution itself, including the ways it's different than a traditional civilian university. We talked a couple days ago and I received a call this afternoon wondering whether, since I was willing to go on the record with Rolling Stone, I would reconsider.
As you've presumably surmised, my reaction was, "What are you talking about?" A quick consultation with the Google Machine turned up the article, revealed the name of an author that rang no bells, and, as noted at the outset, didn't sound like me.
James Joyner, a retired Army officer and associate professor of strategic studies at MCU, who saw Gorka in action, wasn't impressed, saying that Gorka was hardly an academic: "He's kind of the guy you see on TV. He's bombastic." Gorka's views, adds Joyner, were well out of the mainstream. "To the Bush administration's credit, one thing that they got right was, they said, 'This is not a war against Islam.' But Gorka is like, 'No, these people are very dominant within the religion, their religion leads this way, and even though most Muslims aren't terrorists, they at least lean that way.' And that's wrong."
As noted, I'm not a retired officer. It's true that I saw Gorka in action and wasn't impressed. Or, rather, I was impressed with his showmanship and audacious self-promotion but not so much the sophistication of his views on Islamist-inspired terrorism. But he's an academic, if not one of first rate. The rest of it does indeed reflect my impression of Gorka and the Bush administration, even if I'm fuzzy in my recollection of the conversation.
This also doesn't sound like me tone-wise, although it's accurate enough an assessment:
Gorka insists that everyone in Washington is wrong, and only he understands the fearsome nature of the enemy. "He is speaking the truth, and if you disagree with it," Joyner says, "you're an idiot."
I suppose that, in a stream of consciousness phone conversation trying to describe Gorka's worldview from his perspective, I might have used that phrasing. Obviously, I have no specific recollection of the details of a conversation that occurred months ago that I'd forgotten having had at all.
Perplexed by an unexpected article with quotes from me that I didn't recognize, the best I could come up with is that Dreyfuss had sexed up a quote from the Jaffe article by adding some out-of-context paraphrasing and dredged up some conversations on the subject that I'd had on Twitter and likewise taken them out of context and cludged together a not-quite-right bio of me from the Web. But, putting the quotes into Google, the only results were the Rolling Stone piece and some retweets of it. I was truly perplexed.
Alas, my tweets on the subject were retweeted many times.  Dreyfuss saw the fury over my tweets, left a message on my cell frantic over the misunderstanding, and it started to dawn on me what happened. Eventually, the game of phone tag culminated and we talked it over and I came to the realization reflected above. I, of course, apologized to him for the confusion but the damage is done.
I've taken down the original tweets, to prevent them being spread further, and composed this, which will go out on Twitter as well. I'm still rather befuddled that I didn't recognize the quotes in the article and didn't put two-and-two together. Regardless, my sincere apologies to Dreyfuss and Rolling Stone for implying a breach of journalistic integrity when the lapse was my own.
________________
*Gorka, while in the employ of the National Defense University, was part of the Strategic Advisor's Group at the Atlantic Council during part of the time I was managing editor there. He was subsequently an endowed chair at Marine Corps University while I was a professor at its Command and Staff College, where I'm still employed.