Thoughts about the Trump National Security Team
Trump appears to undervaluing existing bureaucracies listening more to hacks and ideologues.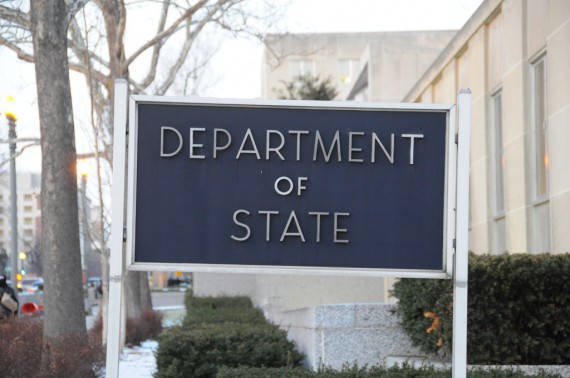 Here are some thoughts on the state of the President's foreign policy team in light of the surprisingly competent choice of John Hunstman to be ambassador to Russia because I note that I have seen casual commentary, including comments in the linked post, as to the high quality of Trump's foreign policy team.  I would suggest some level of caution on that point.
First, note my post on Secretary Tillerson, as well as one on the state of the State Department at the moment.  Both of these bits of information suggest a serious deficiency in the institution charged with managing US foreign policy.
I would note, too, that while Tillerson is not the worst pick Trump has made, I am not convinced he represents an especially high quality choice.  Having said that, however, he strikes me as more reliable than, say, Bannon or some of the others I discuss below.  At a minimum, the administration should allow him to do his job in a way commensurate with past Secretaries of State, and at the moment that does not appear to be the case.
Second, while the Secretary of Defense, James Mattis, has solid credentials.  He, like Tillerson, has hardly been front-and-center on policy.  Further, like State, it seems that the Trump administration is in no hurry to get the DoD appropriately up and running.  Via CBS News:  After two months, Mattis is only Trump pick at the Pentagon.
The retired Marine general, who took office just hours after President Donald Trump was sworn in, has sparred with the White House over choices for high-priority civilian positions that, while rarely visible to the public, are key to developing and implementing defense policy at home and abroad.

When the Obama administration closed shop in January, only one of its top-tier Pentagon political appointees stayed in place – Robert Work, the deputy defense secretary. He agreed to remain until his successor is sworn in. So far no nominee for deputy has been announced, let alone confirmed by the Senate.

The administration has announced four nominees for senior Pentagon civilian jobs, and two of those later withdrew. Trump's nominee to lead the Army, Vincent Viola, withdrew in early February because of financial entanglements, and about three weeks later Philip B. Bilden, the Navy secretary nominee, withdrew for similar reasons.

[…]

"The delays are already causing much consternation among allies, especially in Europe and Southeast Asia, as their most senior working level day-to-day contacts – the deputy assistant secretaries – may not come onboard until the summer," Zakheim said in an email exchange. "Lots of mayhem could take place before then."

[…]

Among other key Pentagon offices still without a presidentially appointed leader: intelligence, budget chief, weapons buyer, technology chief and personnel policy.
Granted, some of this is the normal slowness of transition, but a lot of it, too, is poor planning and lack of urgency on part of the administration.
Of course, it is worth pointing out that Mattis was only able to be appointed by getting a waiver from the Congress, as federal law bars a military officer from serving in such a capacity until they have been out of uniform for ten years.  This has been the law since 1947.  In and of itself, this is not a big deal, but it does put an asterisks on the appointment if anything because of Trumps' general (no pun intended) reliance on military men for these positions.
Third, as we know, the first National Security Advisor, Michae Flynn, had to quit/was first for lying to VPOTUS (and having that info get into the public domain).  He does, I must note, remain a story for other reasons.  From there the President's next pick for the position turned it down due to, among other things, Steve Bannon's seat on the NSC. When it comes to the new National Security Advisor, HR McMaster (a seemingly very solid appointment), we know that the president cleaves more to the Bannon/Stephen Miller/Sebastian Gorka school of thought when it comes to how to deal with "radical Islamic terrorism" (which is to say, McMaster's advise is ignored).  Via WaPo:  Three words — radical Islamic terrorism — expose a Trump administration divide
With three words President Trump exposed one of the biggest rifts inside his administration: the divide between the national security pragmatists and the ideologues pressing for more sweeping change.

Trump vowed on Tuesday that his administration is taking strong measures to protect the United States from "radical Islamic terrorism," slowing his cadence to enunciate the words. The president was still speaking when Sebastian Gorka, a deputy assistant to the president, added an exclamation point to his remarks. " 'RADICAL ISLAMIC TERRORISM!' Any questions?" he tweeted.

The president's remarks and Gorka's tweet, which had been taken down by Wednesday morning, could be read as a direct rebuke of Lt. Gen. H.R. McMaster, Trump's new national security adviser. Less than a week earlier McMaster told his staff in an "all hands" meeting that he did not like the broad label and preferred talking about specific adversaries, such as the Islamic State, according to officials who were in the meeting.

[…]

Bannon's stark, nationalist convictions offer a contrast to the rest of Trump's foreign policy team, which is dominated by generals, such as McMaster and Defense Secretary Jim Mattis, who have been strong advocates for an America engaged in the world through strong, multilateral alliances.

The differences are particularly sharp on Islam, where the views of Gorka and Bannon mark a fundamental departure from the approach that Republican and Democratic administrations have taken to counterterrorism and the Muslim world over the past 16 years.
Except, I would note, that from a policy point of view to date, the dominant voices appear to be Bannon and company, not McMaster and Mattis.
Fourth, in terms of Bannon and company, we see there a combination of amateurs on foreign policy and ideologues. Bannon's real experience in this area is scant (to be polite about it–a stint in the Navy does not count).  Miller, who are least has some experience in government, but his expertise (so to speak) is in nationalistic ideology, not foreign policy (he is the architect, for example, of the original travel ban).   The following is from a lengthy profile in Bloomberg Business Week:  Does Stephen Miller Speak for Trump? Or Vice Versa?
Miller is an adroit combatant in part because Trump's ideas, especially on immigration, closely track with his own worldview. Miller spent 10 years as a policy staffer on Capitol Hill, most recently as the top aide to Senator Jeff Sessions, the new attorney general. Under Sessions, Miller was busy assembling the elements of a restrictionist "America First" nationalism long before Trump arrived on the scene. Today he has a heavy hand, along with Bannon, in crafting Trump's policy plans and executive orders. Miller also helps draft the president's major speeches, including the one Trump delivered to Congress on Tuesday night. When Miller goes on television to defend Trump's words, he's often defending his own writing. In a sense, Trump is giving voice to Miller as much as the other way around.

[…]

Miller's survival is significant because his success or failure within the administration will go a long way toward determining whether the Trump insurgency becomes more than just a style of campaigning. Even as a 10-year veteran of Capitol Hill, Miller isn't a seasoned policy hand. In any other Republican administration, he'd have been lucky to land a second-tier job at a third-tier agency. But in the Trump White House, Miller stands out: He's one of the few people in the president's inner orbit who has actually worked in government. Prior to their roles in the current administration, Trump, Bannon, Conway, Spicer, Jared Kushner, and White House Chief of Staff Reince Priebus, along with Steven Mnuchin and Gary Cohn, Trump's top two economic advisers, had no government experience at all.
And it is important to note that Miller, while not explicitly advising on foreign policy in a pure sense, is focused on things like immigration and trade, which combine foreign and domestic policy.  As such, and given the prominence of those issues in the Trump administration, appears at the moment to have more influence over key foreign policy issues than people like Tillerson, Mattis, or McMaster.
Last, but certainly not least in this parade of concern, is Sebastian Gorka, who is an advisor to Bannon.
If you have not read it, see Daniel Drezner's Survival tips for Sebastian Gorka, PhD, which are both devastating and highly deserved, which starts as follows:
Sebastian Gorka has an interesting job in the White House. He is a self-proclaimed "irregular warfare strategist," so one might think he would be working at the National Security Council. As it turns out, he's not, but rather a deputy to strategist Stephen K. Bannon and part of his Strategic Initiatives Group. He believes that conventional counterterrorism experts have underestimated the ideological component of the war on terrorism, and that the key to defeating the Islamic State and al-Qaeda is identifying the enemy as radical Islamic terrorism.

Gorka's main job seems to have been to aggressively defend the Trump White House's ham-handed immigration order in the media. According to the Wall Street Journal, he was one of the few officials to review it before Trump signed it.
See, also, Dan Nexon's review of Gorka's dissertation.  Note that Nexon is an Associate Professor at Georgetown and is the lead editor of International Studies Quarterly.
I would highlight the following from Nexon's first installment:
We should exercise caution when evaluating dissertations. Dissertations are not works of scientific perfection. I finished mine in a marathon month, as I was pushing the deadline for retaining my position at Georgetown. Even the substantially revised book that emerged from contains a handful of truly embarrassing historical errors. In other words, I think it would be grossly unfair to reduce Gorka to his dissertation, or to use it as evidence that he is unqualified for his position. Moreover, I concentrated in the study of international security. I know a bit about the intersection between great-power politics and transnational religious movements. Still, I am not a terrorism expert. I am certainly not an expert on Islam. And I am far from an expert on Islamic terrorism.

Nonetheless, I did read the dissertation last night. Members of the Lawyers, Guns and Money community have asked for my opinion. I would not characterize it as a work of scholarship. I am confident that it would not earn him a doctorate at any reputable academic department in the United States. Indeed, it would be unacceptable as an undergraduate thesis for the Department of Government or the School of Foreign Service at Georgetown University. My guess is that Gorka wanted to call himself "Doctor," and his PhD-granting institution was happy to oblige.
And this from his third:
I want to stress again that I am simply commenting on the academic merits of Gorka's dissertation and, inter alia, some of the claims found within it. My assessment has no direct bearing on any of the other controversies surrounding Gorka, except to the extent that he uses his doctorate to buttress his authority. Also, please keep in mind that when I argue that the dissertation is wanting as a piece of scholarship, that does not imply that its claims are groundless. It merely means that his presentation of them in the dissertation is without scholarly merit.
I would note, as best as I can tell, Gorka has been a more prominent media presence than Tillerson. Indeed, if we listen to what Trump has to say about terrorism and immigration it sounds a lot more like Gorka/Bannon than it does McMaster/Mattis.
All of this is to say that while the Trump administration may have made (and may yet make) some reasonable, if not solid, picks for its foreign policy team, let's not get carried away and ignore the following:
The quality picks in question appear not to be getting the kinds of public roles we would expect.
The infrastructures of key Departments (especially State) appear to be being neglected.
Trump appears to be listening less to the quality picks and more to hacks and ideologues.