Screenshot Of The Day: Irony Edition
From the video that Sarah Palin released today: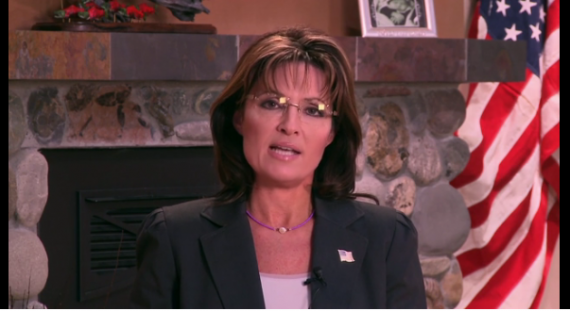 That reflection in her glasses? It's the teleprompter she was using to read the speech.
Considering the number of jokes that Palin and other conservatives have made about Barack Obama's use of teleprompters, I got a chuckle out of that.