Seahawks Fans Register As Earthquake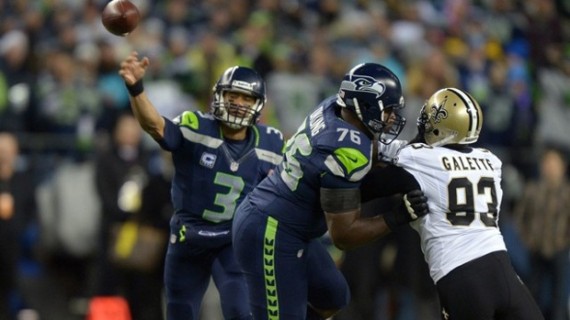 The noise from Seattle's CenturyLynk Field during Monday night's game between the Seattle Seahawks and the New Orleans Saints was so loud it registered on seismographs:
(CNN) – There's no need to tell football fans in Seattle to take it up a notch. They're doing just fine, thank you.

After setting a Guinness World Record for noise at an outdoor stadium in September, CenturyLink Field went seismic during Monday Night Football, registering as an earthquake at a recording station about a block from the stadium.

How big, you ask?

In the magnitude 1-to-2 range, according to John Vidale, a professor at the University of Washington and the director of the Pacific Northwest Seismic Network.

Vidale said his staff recorded five separate seismic events during Seattle's 34-7 pasting of New Orleans — a match-up of two of the NFL's top teams.

The most intense episode came late in the first quarter, when Seahawks defensive lineman Michael Bennett returned a Saints fumble 22 yards for a touchdown.

Seattle fans did this once before. In 2011, a Marshawn Lynch touchdown shook the earthquake recording station too.
No wonder they call the fans in Seattle the 12th Man.