Secret Service Confiscates All Forks At Obama Event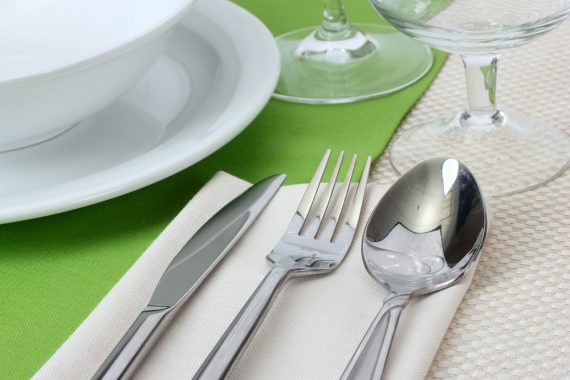 President Obama's speech at the ational Association of Latino Elected and Appointed Officials event in Florida yesterday included what seems to be a rather unusual security request:
LAKE BUENA VISTA, Fla. –Does a fork or dinner knife pose an unacceptable danger to President Barack Obama?

One wouldn't think so, given the hundreds of lunches and dinners he's attended ranging from state dinners to political fundraisers to run-of-the-mill stops on the rubber-chicken circuit.

However, at one such lunch Friday afternoon, guests heard an unusual announcement that they needed to hand over their silverware for security reasons.

"It's very important that you use your utensils as soon as possible," National Association of Latino Elected and Appointed Officials board member Raquel Regalado told about 1000 delegates at the group's annual conference.

(…)

A Secret Service spokesman confirmed that the agency made the request, but said such requirements are common at large events where the president speaks at about the same time people are dining.

"The Secret Service coordinates this process with staff and host committee to ensure tables are cleared of material that may be deemed hazardous prior to the arrival of the president," Special Agent Max Milien told POLITICO. "Any implication that this was unique for this event is completely inaccurate."

In other words, the announcement at the Latino officials' event may have been unusual, but the removal of the silverware usually takes place without anyone realizing it's a security measure.

Still, there are a wide variety of breakfasts, lunches and dinners the president attends where diners still have the full complement of silverware as Obama speaks.
Obviously security varies depending on the location and the size of the crowd, and apparently this isn't as unusual as it might seem, but it does seem to be just a little over the top.
Table Setting photo via Shutterstock