Sex Selection Abortions Lead to 160 Million 'Missing' Girls
160 million girls are "missing" owing to selective abortion and cultural preferences for male children.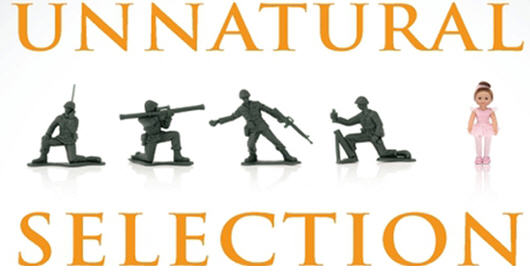 Erik Loomis offers a remarkably uncharitable summary of Ross Douthat's latest column: "I Believe, Through the Very Selective Reading of a Book I Picked Up, That Empowering 3rd World Women Leads to Aborting Girls. Therefore, Let's Reinforce Patriarchy."
Douthat, a socially conservative devout Catholic, is anti-abortion. But his treatment of the subject isn't hyperbolic, much less misogynistic:
In 1990, the economist Amartya Sen published an essay in The New York Review of Books with a bombshell title: "More Than 100 Million Women Are Missing." His subject was the wildly off-kilter sex ratios in India, China and elsewhere in the developing world. To explain the numbers, Sen invoked the "neglect" of third-world women, citing disparities in health care, nutrition and education. He also noted that under China's one-child policy, "some evidence exists of female infanticide."

The essay did not mention abortion.

Twenty years later, the number of "missing" women has risen to more than 160 million, and a journalist named Mara Hvistendahl has given us a much more complete picture of what's happened. Her book is called "Unnatural Selection: Choosing Boys Over Girls, and the Consequences of a World Full of Men." As the title suggests, Hvistendahl argues that most of the missing females weren't victims of neglect. They were selected out of existence, by ultrasound technology and second-trimester abortion.
Does he lament the passing of the patriarchy? Not so I can tell. He just says that its absence doesn't end sex selection.
The spread of sex-selective abortion is often framed as a simple case of modern science being abused by patriarchal, misogynistic cultures. Patriarchy is certainly part of the story, but as Hvistendahl points out, the reality is more complicated — and more depressing.

Thus far, female empowerment often seems to have led to more sex selection, not less. In many communities, she writes, "women use their increased autonomy to select for sons," because male offspring bring higher social status. In countries like India, sex selection began in "the urban, well-educated stratum of society," before spreading down the income ladder.

Moreover, Western governments and philanthropic institutions have their fingerprints all over the story of the world's missing women.

From the 1950s onward, Asian countries that legalized and then promoted abortion did so with vocal, deep-pocketed American support. Digging into the archives of groups like the Rockefeller Foundation and the International Planned Parenthood Federation, Hvistendahl depicts an unlikely alliance between Republican cold warriors worried that population growth would fuel the spread of Communism and left-wing scientists and activists who believed that abortion was necessary for both "the needs of women" and "the future prosperity — or maybe survival — of mankind," as the Planned Parenthood federation's medical director put it in 1976.

For many of these antipopulation campaigners, sex selection was a feature rather than a bug, since a society with fewer girls was guaranteed to reproduce itself at lower rates.
Does he advocate the return of the patriarchy? No. Indeed, he doesn't really advocate any explicit change in policy in the column. Presumably, he would outlaw abortions generally and those on the basis of sex selection in particular. But to argue that this is "reinforc[ing] the patriarchy" solely on the basis that women are the ones who carry babies is, at best, ridiculously lazy.
Now, I haven't read Hvistendahl's book, so don't have a strong sense of whether Douthat's reading of it is "selective." But it does seem to comport with the PublicAffairs Books, Amazon, Council on Foreign Relations, and Wall Street Journal summaries. Joshua Kurlantzick's review, in particular, comports with Douthat's take:
As news of these imbalances has spread, many have blamed ancient preferences: India's patriarchal social systems, for instance, or Chinese beliefs that only boys provide for ageing parents. Hvistendahl's research puts the lie to these lazy claims. In reality the wealthier parts of developing nations often see the most skewed ratios, showing that modernisation and progressive views on female children do not always go together.

Instead, the easy availability of ultrasounds in developing cities often hardens sex preferences, because families can find out their child's sex and abort the foetus with few social or legal sanctions. Sex selection via ultrasound may be illegal, but small bribes can easily convince technicians to skirt the laws. Some prominent hospitals now even advertise their skills in this area.

The West's population-control policies of the 1950s and 1960s, fuelled by fears of dwindling resources in the developing world – fears that proved inaccurate – are also to blame. Indian doctors received funding and training from American groups, coming home determined to facilitate sex selection in their own country. Chinese officials also forced women to abort second children. As one sign Hvistendahl saw, touting the government line, declared: "You can beat it out! You can make it fall out! You can abort it! But you cannot give birth to it!"

Bachelor nations are dangerous for women too. Hvistendahl follows one typically depressing story, of a woman kidnapped in Vietnam and brought to China by a trafficking syndicate and forced into prostitution, having sex with tens of men each day. This woman is rescued, but returns to Vietnam scarred, and infected with HIV.

The grim consequences of this approach are now being felt. Marriage, scientists suggest, makes men more peaceable, lowering testosterone and lessening violence. Hvistendahl chronicles how China's new permanent bachelors are buying up weapons, while crime rates are rising in those Indian and Chinese cities with the most skewed ratios. For now these angry young men find outlets in guns and drugs, but if they united they could spark greater instability – as in the 19th century, when unequal ratios contributed to rebellions in the countryside that ultimately led to the overthrow of China's last emperor.
What, if anything, should be done about this turn of events is debatable. That the situation is sad, if not outrageous, is not.