Sexist to Focus on Sinema's Style?
Why oh why won't people stop commenting on the lady Senator's outfits?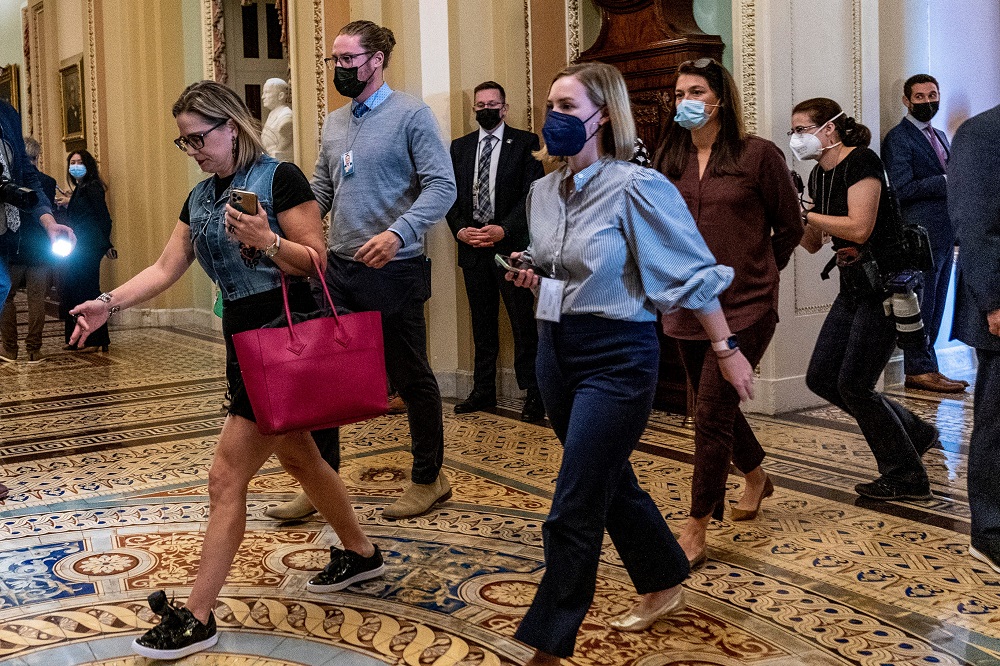 Under the headline "3 Women in the Senate Object to 'Sexist' Focus on Sinema's Style," Susan Collins, Jeanne Shaheen, and Lisa Murkowski write this letter to the New York Times:
The Times has published four separate pieces analyzing the style and dress of our colleague Senator Kyrsten Sinema. We cannot imagine The Times printing similar pieces on the fashion choices of any of our male colleagues.

As Senator Sinema recently said about the commentary on her fashion: "I wear what I want because I like it. It's not a news story, and it's no one's business." We couldn't agree more.

Senator Sinema is a serious, hardworking member of the Senate who contributes a great deal to the policy deliberations before us. Your repeated focus on how she dresses, rather than what she says and does, is demeaning, sexist and inappropriate.
Poppycock.
As I observed a month ago in my post "Kyrsten Sinema: Expert Troll," "She's a smart, attractive woman who wants attention and is very good at getting it." She deliberately chooses to wear clothing that's wildly out-of-step with tradition precisely so people will notice and comment.
Three of the pieces linked by the objecting Senators were commentaries from Tressie McMillan Cottom, an associate professor at the University of North Carolina at Chapel Hill School of Information and Library Science, the author of "Thick: And Other Essays," and a 2020 MacArthur fellow.
The other was a piece by Times fashion editor Vanessa Friedman making a similar argument to mine: the clothing choices are part of a deliberate strategy. And here are some of the outfits she highlighted:
And that's to say nothing of the Aaron Neville-style vest that was the inspiration for my previous post on the matter: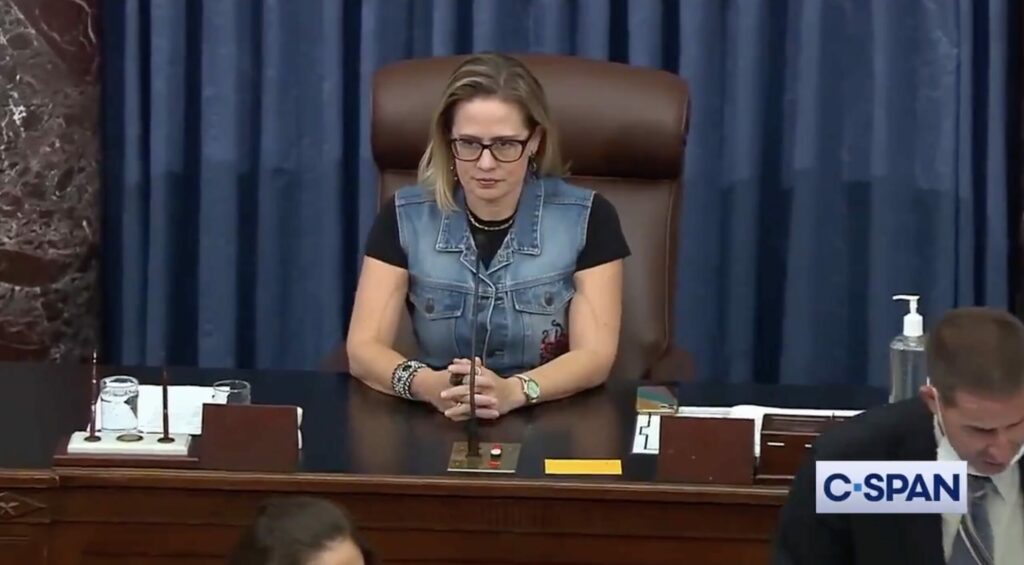 I'm sorry but these are worthy of commentary. And, so far as the NYT goes, it's thus far been entirely from other women.
It's true that there's relatively little commentary on the way male Senators dress. But that's because there's nothing to comment on other than the fact that everyone seems to wear the same ill-fitting, dark suits with boring neckties.
On the rare times they diverge, though, they get commented upon. Hell, Bernie Sanders' parka and mittens at President Biden's inauguration (NYT coverage of which here) became a meme. The Times also wrote a feature on the ground-breaking historical moment when then-House Speaker Paul Ryan decided to grow a beard.
As the old adage goes, Dog Bites Man is not a story. Man Bites Dog, on the other hand, is.