Shutting Down The Government Won't Stop Obamacare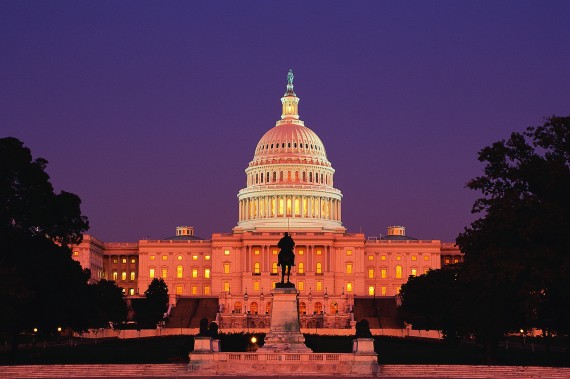 Ted Cruz and other Republicans are advocating shutting down the government as a way to delay implementation of the Affordable Care Act. However, a new study suggests that such a strategy won't work:
The implementation of the Affordable Care Act would continue during a government shutdown, according to a Congressional Research Service report commissioned by the office of Sen. Tom Coburn (R-Okla.).

According to the report, the government could rely on both mandatory and discretionary funding during a shutdown to continue with implementation, and agencies could continue working despite lacking appropriations, under exceptions to the Antideficiency Act.

The report notes that the Social Security Administration continued working during the 1995 shutdown. The Treasury indicated that the Internal Revenue Service, which plays a vital role in Obamacare, would continue to operate when a shutdown loomed in 2011.
The Washington Post's Sarah Kliff comments:
Coburn has made no secret of his absolute opposition to defunding Obamacare. "As soon as the first Medicare bills go unpaid, where do you think the pressure will be?" he told me last week. "And what's the likelihood the president will collapse on the most significant legislative accomplishment of his administration?"

The CRS report is another way to attack defunding: by pointing out that, even if the federal government shuts down, Obamacare can still continue pretty much apace.

"It appears that substantial ACA implementation might continue during a lapse in annual appropriations that resulted in a temporary government shutdown," CRS analysts concluded.

For one, Health and Human Services would be able to rely on "sources of funding other than annual discretionary appropriations to support implementation activities, including multiple-year and non-year discretionary funds still available for obligation as well as mandatory funds."

A quick refresher on mandatory funds: These are billions in federal dollars that were appropriated by the Affordable Care Act and can't be touched without repealing Obamacare itself.

The tax subsidies to purchase health insurance, for example, are considered mandatory funds. "Therefore, the funds for such credits would continue to be available via permanent appropriation during a government shutdown," CRS concludes. While the IRS hasn't gamed out the exact situation, the researchers believe "it may be likely that at least some of the eligibility and processing functions associated with payment of this credit might continue during a government shutdown."

Other Obamacare programs that the CRS doesn't believe a shutdown would stop include the federal health insurance marketplace, the state-based insurance marketplaces and the individual mandate. Otherwise known as the most significant portions of the Affordable Care Act.
In other words, the only way to stop the Affordable Care Act would be to repeal it in toto, and there's no way that will be happening before at least January 20, 2017. Anything else you hear from Republican politicians is just a bunch of hyperbole.
Here's the full CRS Memorandum to Senator Coburn: