So. Carolina Gov. Nikki Haley Wants To Drug Test Everyone Who Gets Unemployment Insurance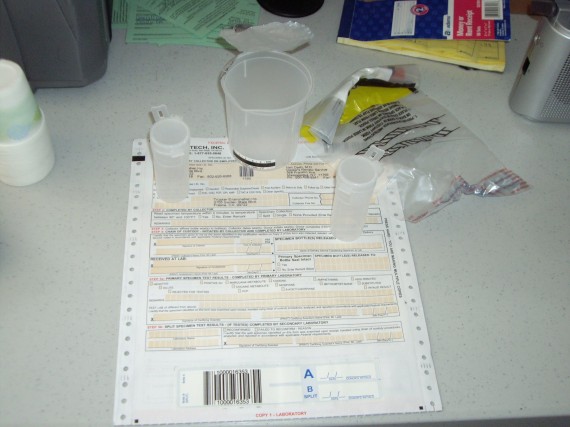 South Carolina Governor Nikki Haley wants to follow in the footsteps of Florida by requiring all recipients of unemployment insurance to pass a drug test:
Gov. Nikki Haley said Thursday she wants to institute drug testing for people who apply for state unemployment benefits.

"I so want drug testing," Haley told a receptive, hometown gathering of Rotarians at a breakfast reception held at the Country Club of Lexington. "It's something I've been wanting since the first day I walked into office."

However, Haley stopped short of proposing any such testing for those who receive welfare benefits, including those on food stamps.

Florida Gov. Rick Scott recently signed into law a measure that requires welfare recipients to pass annual drug screens. However, early indications are that the measure is unlikely to save that cash-strapped state any money, and is highly vulnerable to costly lawsuits on constitutional grounds, analyses show.

Haley's call for drug-testing is not entirely new. She made national headlines last year when she called for mandatory testing while running for governor.

But now her office is actively investigating the idea and will push to implement it if it's possible, she said.

"We have to pull the numbers," she told reporters after her speech. "We have to make sure this works. We have to see what the return is on it. And, we have to see federally and legally if we can do it."
While they're at it, I would suggest that Haley's staff also review the just filed law suit against the State of Florida, the Supreme Court's decision in Chandler v. Miller, and the Michigan U.S. District Court opinion in Marchwinski v. Howard. Because the plan she proposes strikes me as being blatantly unconstitutional.