Solyndra Executives To Invoke 5th Amendment In Congressional Testimony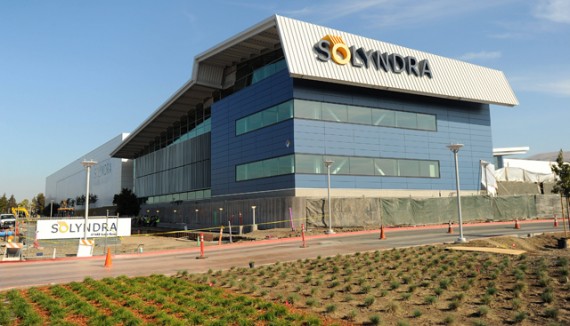 Executives of bankrupt Solyndra, recipient of a half billion dollars government guaranteed loan in 2009, will refuse to testify pursuant to the 5th Amendment at a Congressional hearing on Friday:
Solyndra LLC's chief executive and chief financial officer will invoke their Fifth Amendment rights and decline to answer any questions put to them at a Congressional hearing on Friday, according to letters from their attorneys obtained by Reuters.

In the letters sent to the House Energy and Commerce Committee's Subcommittee on Oversight and Investigations, attorneys for Solyndra CEO Brian Harrison and CFO W. G. Stover said they advised their clients not to provide testimony during the hearings.
This is not all that surprising. As the executives of a Debtor in Possession under Chapter 11 of the Bankruptcy Code, these Executives could be subject to potential charges if there was any misrepresentation made in connection with the loan, or if there's even the slightest discrepancy between their testimony and what they've filed in Bankrupt Court or told the United States Trustee. In addition to that, we already know that this matter is being investigated by the Departments of Energy and Justice and that only a week or so ago the FBI executed search warrants at the homes of Solyndra executives. Under these circumstances, any attorney who let their client testify under oath before Congress without blanket immunity being granted, which won't happen of course, would be committing malpractice.
Allahpundit comments on the political angle:
How excited do you think the White House is, with public interest in Solyndra's sweetheart federal loan peaking, for these two to decline to answer questions in full view of cable news cameras on grounds that doing so might place them in legal jeopardy? I can already see the YouTube montages — 20 or 30 iterations of "on the advice of counsel, I assert my Fifth Amendment privilege against self-incrimination" all stitched together, maybe with a photo of Obama looking constipated overlaid while the audio plays.
Perhaps, but there are plenty of reasons why someone might assert their 5th Amendment rights that have nothing to do with the possibility that they might have committed a crime. More importantly, invoking that privilege should never be interpreted as an admission of wrongdoing, although sadly I think that's exactly how many on the right will interpret it and how the RNC, or some GOP SuperPAC, will spin it in the inevitable television ads to follow.