Some Initial Thoughts on the AP and IRS Stories
A starting point for two important stories.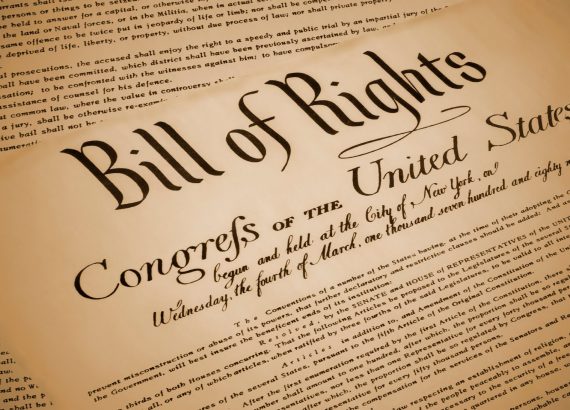 To start with the basics:  any suggestion of the IRS behaving in a political manner or of the DOJ targeting journalist is disturbing.  The IRS should never be used as a tool to target political groups because of their views and the Department of Justice should investigate the press only for very significant reasons in the most limited way.  These basics hit on the very heart of democratic governance, because both issues hit rather directly on issues of First Amendment liberties including speech, press, petition of government, and assembly.  This makes these stories quite important.
Here are some initial thoughts.
On the AP story:
1.  The scant amount of information that we currently have suggests that this is a legacy of policies and behaviors established after 9/11, i.e., that if "terrorism" is involved, then the government get very aggressive about investigating.  I didn't like that attitude then, and I don't like it now.
2.  The fact that the media was targeted will mean enhanced interest on this story.
3.  I have to wonder if this won't bring down AG Holder (not very insightful, I know).
On the IRS story:
1.  If the President directed the IRS to investigate Tea Party organizations as a means to attack his political opponents, then sign me up for impeachment.  If the origins of the actions were those of specific IRS employees, then this behavior needs to be corrected, but it is therefore a very different story.
2.  There is a legitimate interest in making sure that organizations claiming tax exempt status are eligible for that status.  However, such inquiries need to be politically neutral.
3.  A major culprit here is, ultimately, the complex nature of our tax code (and campaign finance system).  As Jeffery Toobin explains:
It's important to review why the Tea Party groups were petitioning the I.R.S. anyway. They were seeking approval to operate under section 501(c)(4) of the Internal Revenue Code. This would require them to be "social welfare," not political, operations. There are significant advantages to being a 501(c)(4). These groups don't pay taxes; they don't have to disclose their donors—unlike traditional political organizations, such as political-action committees. In return for the tax advantage and the secrecy, the 501(c)(4) organizations must refrain from traditional partisan political activity, like endorsing candidates.

If that definition sounds murky—that is, if it's unclear what 501(c)(4) organizations are allowed to do—that's because it is murky. Particularly leading up to the 2012 elections, many conservative organizations, nominally 501(c)(4)s, were all but explicitly political in their work. For example, Americans for Prosperity, which was funded in part by the Koch Brothers, was an instrumental force in helping the Republicans hold the House of Representatives. In every meaningful sense, groups like Americans for Prosperity were operating as units of the Republican Party. Democrats organized similar operations, but on a much smaller scale. (They undoubtedly would have done more, but they lacked the Republican base for funding such efforts.)

So the scandal—the real scandal—is that 501(c)(4) groups have been engaged in political activity in such a sustained and open way. As Fred Wertheimer, the President of Democracy 21, a government-ethics watchdog group, put it, "it is clear that a number of groups have improperly claimed tax-exempt status as section 501(c)(4) 'social welfare' organizations in order to hide the donors who financed their campaign activities in the 2010 and 2012 federal elections."
The entire system is one that creates a rather convoluted situation (and one that makes oversight difficult).  That being said, I will again stress that such oversight needs to be assiduously nonpolitical in nature.  Indeed, the real story here may well be the whole question of when a group should be considered "explicitly political" or not.  As such, it could ultimately be a campaign finance story more than anything else.
4.  The fact that this happened at more than one place in the IRS is problematic for the administration:  IRS officials in Washington were involved in targeting of conservative groups.
5.  I will say that on one level there could be a legitimate issue here (going back to point #3) that if there was a disproportionate number of groups of a particular point of view seeking tax exempt status during this period of time, that might account for the disproportionate level of scrutiny.   Of course, that won't matter from a purely public relations/political point of view.