Some Observations about Common Core
Just some things to consider about Common Core standards.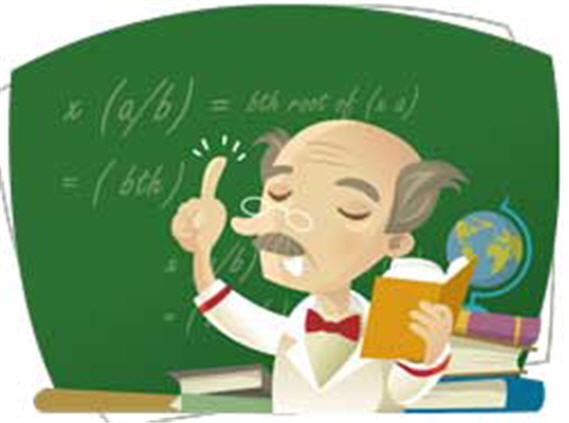 I am not an expert on Common Core, nor am I claiming to be one in this post.   By that I mean that I do not have anything definitive to say about the success or failure of the program in any empirical sense.  However, I will admit that I am professionally and geographically in favor of raised educational standards (after all, I am a professor and I live in Alabama).
My basic exposure to this topic is twofold.  First, my wife is a middle school teacher and our state adopted the Common Core standards (and she tells me that these standards are an improvement over the previous state standards in her professional opinion as a math and social science teacher).  Second, as an observer of electoral politics I have watched with interest as the matter of Common Core has become an increasingly political issue.
I will say this:  I have taken the effort, more than once, to go to the Common Core website to try and figure out what it is that people are finding so objectionable.  To date, however, I have been unable to corroborate that there is, in fact, something to get upset about.  This not to say that these standards are perfect or that there is nothing that can be improved–far from it, as nothing is perfect.  However, what I do mean is that I cannot see something uniquely objectionable or worthy of special critique above and beyond whatever critique that one could level in general at public schools.  (I will note that I have often over the years been frustrated by work sent home with my kids, but since at least one of my kids has been in school since 2002 my various frustrations could not have been because of Common Core. Further, I still have had frustrations and objections as some of my kids have moved to private schools over the years).
Having said all of the above, one thing is clear:  most people really do not know what Common Core is (as well as what it isn't). As such, here are some things that I think really ought to be taken into consideration when one discusses these issues:
1. This is not a plot of the Obama administration, nor of the the federal government.  The initiative started in 2009 (which was the year Obama took office, yes) but it was launched via state-level cooperation by the National Governor's Association and other inter-state groups.  One thing is clearly is not is an attempt by the federal government to control local schools.
As a side note, some level of standardization does make sense.  For example, math is math whether one lives in Idaho, Georgia, or California.
2.  Not everything frustrating that comes home from school is the result of Common Core.  I think that this is my main inspiration:  in reading Facebook, Twitter, and news stories that reference parental frustration with Common Core, it has become quite clear to me that the words "Common Core" have become a blanket category for "stuff I don't like about my kid's education."  Is the book confusing?  Blame Common Core.  Is there a mistake on this worksheet? Common Core is stupid!  Is my kid's teacher not as bright as I would like?  Well, you know who to blame, etc.
Odds are, for example, that a large number of the text books our kids are using were published pre-Common Core (and even those published after 2009 were likely written without Common Core in mind, even if they were later adapted to CC in some way).  And, as any teacher or teacher's spouse will attest:  the materials being used are almost certainly well older than a 2009 vintage (it isn't like teachers get all new materials every year).
3.  Common Core did not invent standardized testing.  For one thing, I remember taking regular standardized test to measure student and school achievements back in elementary school in the late 1970s.  This is not a new phenomenon.  Further, if one is looking for a recent impetus to increase the amount and significance of standardized tests, look no further than No Child Left Behind.
I will note that I am skeptical, in many ways, of standardization, testing, and measurement.  I also know (and in this area I have some expertise) that when dealing with mass education it is impossible to utterly avoid such things.   Indeed, I think a lot of the frustration that is being expressed is far more about the challenges of mass education (and figuring out if it is working or not) than it is about any specific policy or set of standards.
One parting thought that helps to explain my inspiration for this post:  when I see political ads here in Alabama for candidates who say that if they are elected that they will repeal Common Core in Alabama all I see are opportunists who know that this issue has become a cause célèbre  in some quarters and they are, therefore, willing to promise lowering education standards in the state in exchange for some votes and this strikes me as a shame.
Do I think, in fairness, that some people think they have principled objections to these standards or, even, that there are some good arguments against CC?  Sure.  But I also know that most of them have not taken the time to research them and figure out what it is that they are actually objecting to.
At a minimum, it would be useful to take a breath and figure out what it is that so many think is the problem here.