Southernification of Rural America
Rural-urban is now a bigger divide than North-South.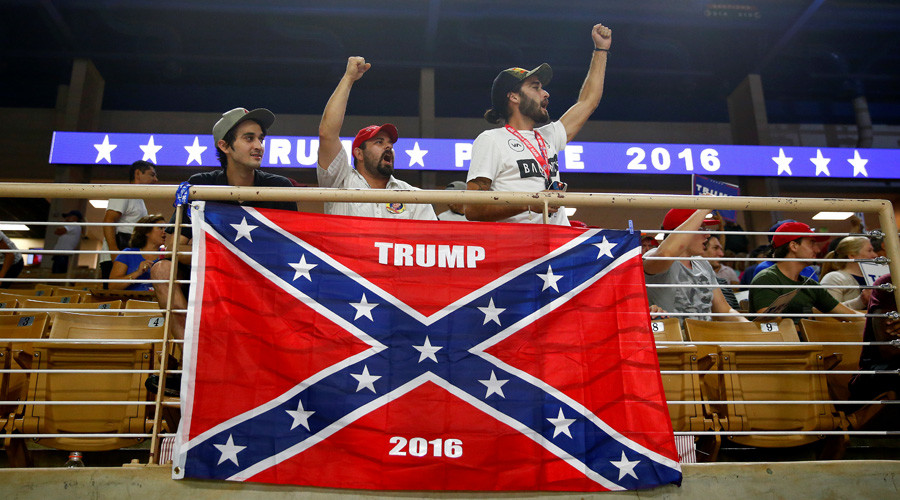 Will Wilkinson, who I knew a bit years ago when he was living in DC and working at Cato, is now back in his native Midwest and thinking a lot about changes in the culture. He's a few years younger than me, in his late 40s, but has noticed something interesting within his own lived experience:
When I was a kid, the accents changed. Driving north from central Iowa through the corn toward Minnesota, the dialect would gradually get a little Fargo — a little Norwegian bachelor farmer — maybe an hour or so from the border. Past "the Cities," you'd encounter the Oop! Uffdah! deadpan in full hilarious effect.

Likewise, heading south, the accents would gradually trend Joe Dirt as Missouri drew near. Below I-70, the twang whistled Dixie.

In the intervening forty years, these differences have become harder to hear. They've grown faint. Regionalized accents reflect differences in historical patterns of migration and settlement. Swedes didn't flock to the Ozarks. Scots-Irish didn't cluster in St. Cloud. It shouldn't surprise us that linguistic and cultural connection to ancestral settler communities would attenuate over many decades and waves of newcomers who alter the local ethno-cultural mix. I suppose I shouldn't find it surprising, then, that the distinctness of Iowa, Minnesota, and Minnesota's rural white cultures have faded, too. But I do find it striking. When I tour the hustings these days, that's what strikes me: it seems so much the same wherever you go.
That the country—and, indeed, much of the world—has become gradually less provincial and more homogenized is hardly a novel observation. Mobility, mass media, globalization, and other forces have naturally pushed us in that direction. But Wilkinson notices something peculiar:
America's increasingly placeless, homogenous white rural culture isn't of blend of all our various regional cultures. Rural Iowans and Minnesotans sound more like rural Missourians than the reverse.
He cites Census data showing that America's cities have been steadily growing while its rural areas have hollowed out and analysis from political scientist David Hopkins that "the partisan difference between large-metro and rural residents has now become much larger than the gap between northerners and southerners."
Wilkinson thinks this helps account for the weird phenomenon of Trump supporters in the Northeast and even the Northwest rallying behind the Confederate battle flag.
The North has drifted out of the countryside and concentrated itself into our cities. At the same time, America's rural and exurban counties have slowly become more and more homogenously Southern. The South has risen again … in rural Maine?
His hypothesis:
In the Density Divide, I argued that the key to answering "Why did white ethnonationalism finally work to win the GOP nomination and then the White House when it didn't even get close to working for Pat Buchanan or Ron Paul?" was that residential self-selection on ethnicity, personality, and education had made lower density parts of the country progressively more homogenously ethnocentric and socially conservative, which finally made it possible to unify and organize rural and exurban whites as a single constituency.

I'm confident that this is correct, as far as it goes. However, I think it's an incomplete explanation without something like the Southernification thesis. Before it could be successfully organized politically, America's increasingly ethnocentric non-urban white population needed to be consolidated first through the adoption of a relatively unform ethnocentric white culture.
Proving that this has happened, beyond anecdotal observations about accents and flags, is difficult. And, indeed, the brief rise of NASCAR as a national phenomenon took place, along with the Garth Brooks-led nationalization of country music, took place in the 1990s before returning to something like normal.
Wilkinson's archetype of the phenomenon is the comedian "Larry the Cable Guy," who he notes is from Nebraska. But that act is merely a persona adopted by Daniel Whitney, who doesn't talk that way in real life.
Daniel Whitney has built a career on his "awe-shucks" country alter-ego Larry the Cable Guy. He is so convincing onstage that people assume Whitney is Larry. But Whitney, a former drama and speech major in college, is much less exaggerated than his onstage persona.

The interview reveals the thought behind Larry the Cable Guy. Whitney describes himself as a "linguistic chameleon" and finds that he tunes into the accents of those around him, whether they are from the mid-west or the deep south. That ear for accents helps him understand the people around him and connect. Psychologists find that many people subconsciously do this as a means of empathy. Whitney uses it for comedy.
Regardless, there's likely something to the thesis.