Star Wars Episode VII Cast Revealed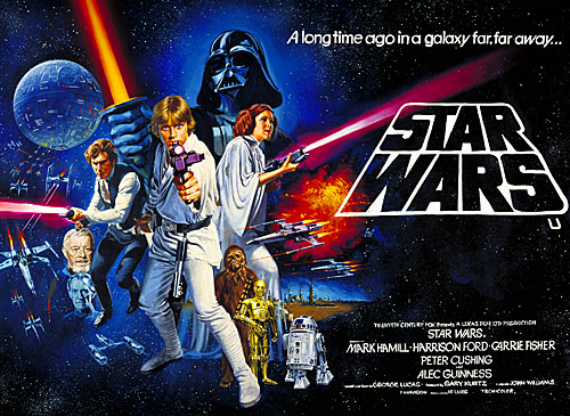 With initial photography set to begin in days, Disney and Lucasfilm have released the most anticipated cast list in quite some time:
After months of silence, Lucasfilm finally announced the main cast of the forthcoming Star Warsrevival, Episode VII, in one explosive sentence Tuesday.

"Actors John Boyega, Daisy Ridley, Adam Driver, Oscar Isaac, Andy Serkis, Domhnall Gleeson, and Max von Sydow will join the original stars of the saga, Harrison Ford, Carrie Fisher, Mark Hamill, Anthony Daniels, Peter Mayhew, and Kenny Baker in the new film," read the press release on Starwars.com.

You'll recognize the names of the actors playing Han Solo, Princess Leia, Luke Skywalker, C-3PO, Chewbacca and R2-D2 (who was, up until now, the only character officially known to be returning). Ford, Fisher and Hamill's participation has been something of an open secret for the last year and a half, ever since George Lucas accidentally mentioned they'd probably be returning.ease:
The press release doesn't reveal character names, although we obviously know who the original cast members will be playing, but I'm sure this will lead to much speculation. It also confirms rumors that had been circulating online since the weekend that Hamill, Fisher, and Ford, all just happened to be in the United Kingdom at the same time just as filming is set to begin.
The plot will no doubt be one of the most tightly guarded secrets in Hollywood in a long time, but there may be some clues as to the direction that they're going. Just last week, Lucasfilm had announced that the entire "Expanded Universe" of officially licensed fiction and comic books would no longer be considered canon, and that canon would be limited to the Original Trilogy, the Prequel Trilogy, as well as the well received animated series Star Wars: The Clone Wars. This essentially gives J.J. Abrams and the writers a blank slate of post-Return of the Jedi material to work with for the next three films. It also saves Lucasfilm and Disney a potential headache to the extent that they don't necessarily have to use characters and plot elements developed by other writers, which would result in some interesting disputes over copyrights and royalties. That announcement, combined with the fact that it's already been announced that the film will be set approximately 30 years after the end of Return of the Jedi leads to the conclusion that Luke, Leia, and Han Solo will be essentially serving the purpose of passing the baton to a new generation, perhaps their own children. This could include characters and plot elements from some parts of the Expanded Universe, or it could ignore those developments completely.
Update: Here's the first official cast photo: