Stop Trying to Make French Happen
Paris is fighting a losing battle over the prominence of their language.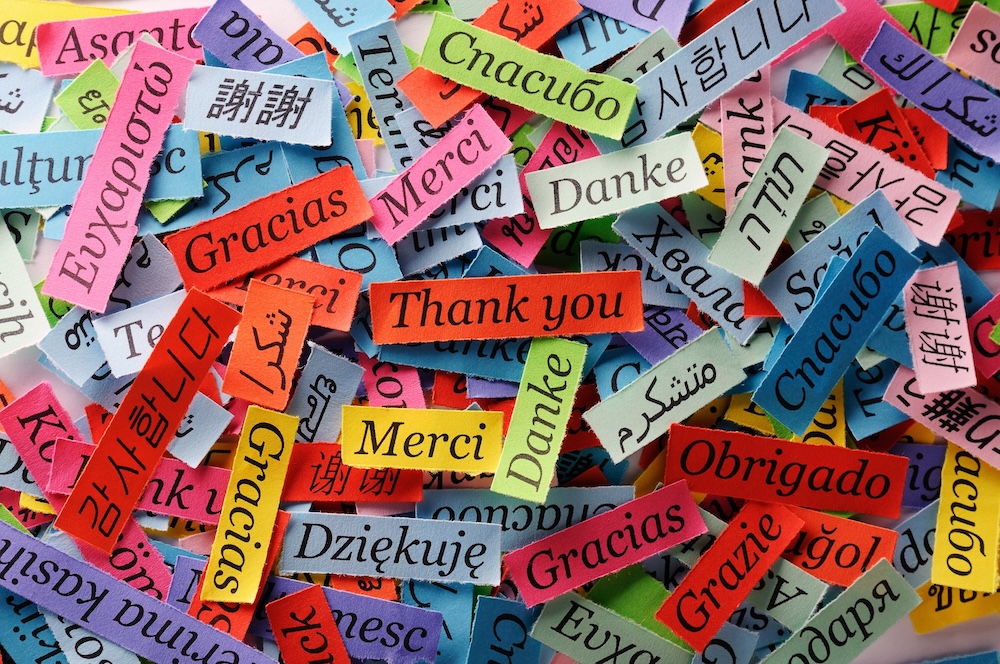 When Dave Keating, the Brussels correspondent for France 24, posted a story link with the comment, "France is back on its quixotic quest to dislodge English as the EU's common language, and replace it with French," my natural reaction was to roll my eyes and mutter "There they go again." The report itself, though, is less problematic.
POLITICO ("France sues Commission over primacy of English in EU hiring"):
The use of Euro-English and Globish, a simplified version of English used by non-native speakers, may have become widespread in the EU, but France has never given up hope of Brussels bureaucrats speaking French.

On the contrary, Paris is now attacking the bloc for hiring some new employees based on assessments conducted in English.

Brussels is currently hiring new officials in fields such as space, defense and economics, using a selection process involving some tests that are only given in English. Paris contends that those criteria favor anglophone candidates over their rivals, and has filed two complaints before the EU's top court; one of them was made public on Monday.

For France, English-only tests amount to discrimination and violate the EU treaties. The bloc's rules generally provide that all EU citizens should be treated equally, regardless of nationality. Rules on recruiting EU officials also ban language-based discrimination in general, and accept it only under certain conditions.

"It discriminates against non-anglophone candidates," a French diplomat said on condition of anonymity because they were not allowed to speak on the matter publicly. They added this was not just a French fight, as other member states shared the same concern.

Another EU diplomat who was not authorized to speak publicly confirmed that Italy supported the French position and stressed that "this is not a position against a specific language but in favor of multilingualism."

France's push against the ubiquity of English echoes a domestic debate over the country's loss of influence in the world. French President Emmanuel Macron has been working to boost the use of French worldwide, and on Monday reiterated the importance of la francophonie during a speech as he inaugurated the Cité international de la langue française, a new cultural center devoted to French in the castle of Villers-Cotterêts.
While I share World Politics Review editor Judah Grunstein's bemusement when he observes, "Does any other country 'exalt' its language, rather than just speak it?" they actually have a pretty good case here. Giving written exams only in English violates clear EU law, is demonstrably unfair to non-native speakers, and is just bad policy.
Their larger project, though, is doomed to fail:
Paris has lobbied extensively in favor of keeping French as a lingua franca within the EU; when it held the Council presidency in 2022, for example, it decided that all preparatory meetings and notes would be in French.

French is an official EU language (one of 24) and is informally considered one of the Commission's three working languages (the others being English and German), as well as one of the Council's two spoken languages.

While from a legal point of view, all of the bloc 24 languages are equal, in practice entrance exams are often available in French and German as well as in English.

With 3,271 of its nationals working at the Commission in 2023, France is the third most represented country in the bloc's institutions after Italy and Belgium.

However, French nationals are underrepresented among the EU's higher-ranking staff compared to Commission targets to ensure geographical balance among the bloc's employees.
Like it or not, English has been the world's—and certainly the West's—default language for more than a century. As I've noted many times over the years, if English isn't your first language, it's almost always the case that English is the obvious choice when choosing a second language to learn. Conversely, if English is your first language, the second language is usually non-obvious.*
While I've learned German three separate times, my conversational proficiency in that language is terrible, as I haven't had occasion to regularly practice it in 30 years.** Native German speakers, by comparison, regularly have occasion to speak English.
I took a Fulbright-sponsored month-long trip to Egypt in the summer of 2001. In Cairo, it seemed that everyone spoke English as a second language. While presumably an artifact of having been a British colony, there was also commercial incentive: most tourists were either native English speakers or had some English. When we went down to Luxor and other parts south, the huckers would initially approach me speaking German, presumably a function of both my appearance and the high concentration of German tourists. When that didn't work, though, they immediately switched to English.
For reasons I don't quite understand, the Brits have adjusted much better to the loss of their empire and global leadership than have the French. Partly, I suspect, it's a function of the ascendance of the United States as an anglophone successor and the Special Relationship between our governments.
Regardless,French is never going to become a world language again. English has far and away the most speakers—with three quarters of them as a second language. That's followed closely by Mandarin Chinese and distantly by Hindi and Spanish. French is a distant fifth. But there are more native English speakers that combinedFrench speakers.
______________
*In much of the United States, that's increasingly less true, given the ubiquity of Spanish speakers.
**Strangely, my reading proficiency is considerably better—although by no means proficient—despite relatively little formal training and mostly picking it up from conversational immersion.