Suicide Not a Victimless Crime
When someone kills himself after being bullied, we rightly condemn the bully. Should we condemn his victim, too?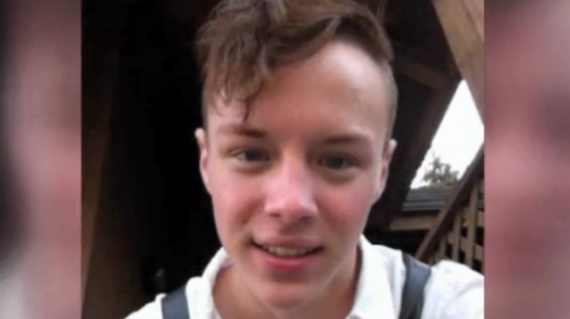 In reaction to the tragic case of Jadin Bell, an Oregon teenager who hanged himself after years of taunting by schoolmates for being gay, author and regular OTB commenter Michael Reynolds posted this at his Facebook page:
I don't understand why it's okay to condemn a bully but not condemn a suicide. Both may have gotten where they are as a result of abuse. The bully may have (very likely was) beaten or otherwise abused by his parents. And for him we have nothing but condemnation. You rotten little bastard, how dare you! Expel him! Throw him in jail!

The suicide may have gotten where he is because of abuse, and for him we are all very understanding. Poor kid. Blame the bully. Or assume he had clinical depression. Pretend it's a victimless crime.

Question for the loved ones of suicides: was it a victimless crime?

This is morally indefensible. You cannot condemn a bully who is a bully because he was victimized, and then treat gently a suicide who killed himself because he was victimized. It is morally inconsistent.

I realize this is a complicated gray area, but if a violent person was the victim of abuse, are they not due some compassion? And if a suicide was a victim of abuse, are they not due some measure of condemnation?

The only rational way that I see to approach this issue is to say this: Whatever your reasons, whatever your pain, you have no right to turn your pain into someone else's pain. That's what both bully and suicide do: they make their pain into another person's pain.

Like many people I was sexually abused as a child. I don't transfer that pain to someone else. I eat it. I make it stop with me. Katherine grew up as a child of an alcoholic. She ate it. She made it stop with her. I think that's the only morally defensible position to take: whatever the hell happened, it stops here, with me, I do not take it out on innocents.

But we need to say that. We need to take the position that even if you were beaten on, it doesn't give you license to beat someone else. And even if your life was made hellish by bullies it does not give you the right to punish everyone else by committing suicide. Otherwise things don't ever get better.
Intellectually, this is almost certainly right. Everybody's got a certain amount of baggage; we still judge them for their actions. And, while suicide may relieve the pain of the person committing the act, it's devastating to those left behind, who have to not only deal with the grief of the loss but often guilt over not having done something to prevent it. Indeed, getting back at those who committed a perceived wrong is often a motivation for suicide.
Why, then, do we think of Jadin Bell so differently than we do the bullies who helped drive him to suicide?
First, and most obviously, Bell is himself a victim. He's dead. To be sure, it was at his own hand. But we naturally have more compassion for someone driven to take his own life than we do those who intentionally harm others.
Second, we tend not to care about the troubled pasts of those who do evil. Indeed, we have little sympathy for them even if they're severely mentally ill.
Third, and less obviously, there's a chilling effect based on perceived standing. We've shed a lot of pixels over the years, for example, on the "chickenhawk" meme, the notion that those who have never fought in a war—sometimes, a particular war in question—have no right to argue in favor of war. Similarly, many feminists argue men have no standing to oppose abortion rights, on account of we can't get pregnant.
In this particular case, those of us lucky enough not to have been victims of sexual abuse or subject to severe bullying are quite reluctant to weigh in on how a 15-year-old boy copes with a horrible situation we can't really fathom. It's easy to think, "Suck it up and drive on;" it's harder to say it.
Relatedly (I'm not sure if this is point 4 or 3B) there's a taboo against "blaming the victim." Usually, it's an argument that the completely actions one takes before someone else takes an illegal action can in no way be said to have facilitated or otherwise mitigate the culpability for the criminal act. More broadly, though, there's an unease in polite circles about directing any criticism at those who qualify for victim status.