Summer Travel Blues
Four dollars and change at the pump. The cost of livin's high and goin' up.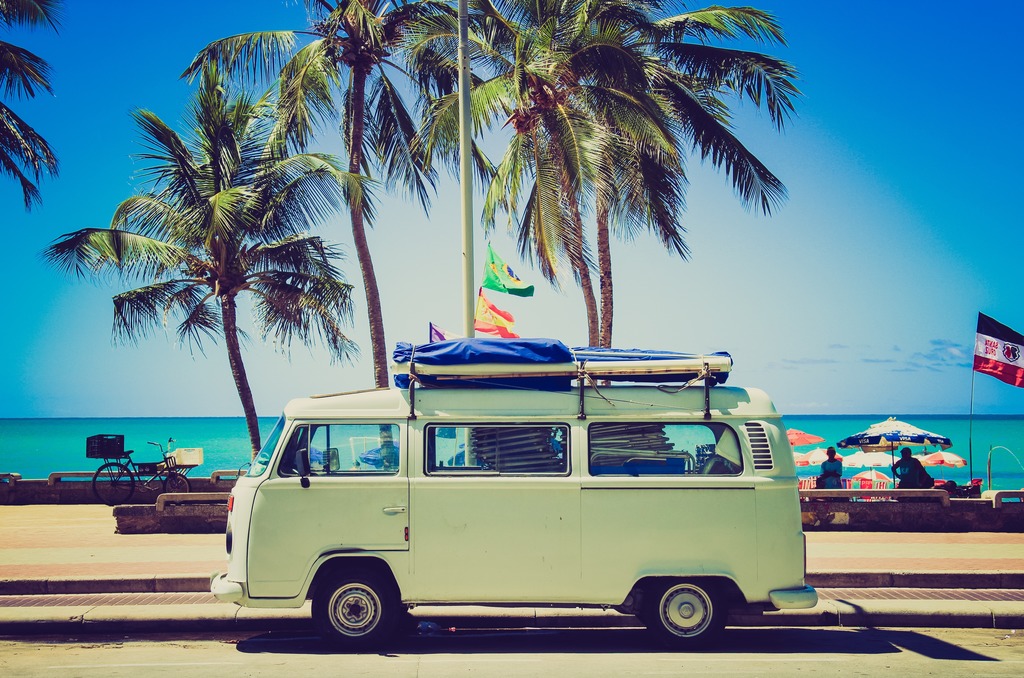 I stumbled on two columns this morning lamenting the demise of the sort of vacations to which Americans of means had long gotten accustomed. It's an odd and maybe even out-of-touch topic in the midst of a pandemic that we're over but isn't over us and a wave of mass shootings. But there is clearly a longing out there to get back to a sense of normalcy and this is yet another sign that's not happening soon.
Micheline Maynard, a contributing columnist for WaPo of whom I'd never previously heard, points to "The death* of the great American road trip."
I just completed a drive from Ann Arbor, Mich., to New Orleans, my first road trip since 2019, and I've got a message for you: Fasten your seatbelts. The skyrocketing price of gas is an obvious problem, but inflation (or making up for lost revenue) has also jacked up hotel room rates. The Post recently reported that the average daily hotel price in March had zoomed 40 percent year over year. Another pothole in the road-trip dream: The U.S. labor shortage has meant many businesses, especially in the hospitality trade, are thinly staffed, leaving customers fuming.

And you can't even relax behind the wheel — somehow, the coronavirus pandemic made drivers crazy, with last year's U.S. traffic death toll the highest in 16 years: 42,915 fatalities, more than a 10 percent jump from the year before. Preliminary numbers indicate that 2022 could be worse.

Maybe fly instead and then rent a car? No help there. Airline ticket prices are in the stratosphere and, as The Post said this spring, "The rental car 'apocalypse' isn't over." Rates are startling — if you can even find a car.

The travel industry had been eagerly looking forward to this summer as a pandemic bounce-back. But even if Americans desperate for a change of scenery do start traveling, that doesn't mean they are necessarily going to enjoy it.

"Industry greed is tapping the brakes on a red-hot vacation season," consumer advocate Christopher Elliott wrote in a recent newsletter. "Even I'm having second thoughts about travel. And all I do is travel, so that's saying a lot."

I didn't have the option of staying home: I was relocating to New Orleans. When the schedule changed because the moving company was short-staffed, I decided to make the best of the situation and treat the journey like a leisurely road trip instead of a forced march.

I knew that gas prices would be high — they've more than doubled in the past 18 months. But it was staggering to see gas stations advertising $5 a gallon, and they turned out to be the norm. When I found the bargain price of $4.39 per gallon in a Chicago suburb, I filled up. (The cheapest I paid anywhere during the trip was $3.79, just outside Oxford, Miss.)

I had intended to stay a night or two in Chicago, but the hotel rates were so alarming that I drove on to Evanston, a college town, in search of a better deal. A discount-hotel app found a place for $100 a night, the lowest rate of my trip.

I thought it would be fun, as I traveled south, to avoid staying in chain hotels and instead find unusual, interesting accommodations, but every hotel where I wanted to stay cost more than $200 a night — too much for my budget — so opted for the reliable and reasonable but less romantic Hampton Inn.

There, I got another surprise. "Stay over guests" — those spending more than one night — no longer received automatic daily housekeeping service unless they requested it. My room rate was basically that: a rate for a room.
Meanwhile, WSJ travel reporter Allison Pohle contends "The Summer Long Weekend Has Rarely Been This Hard to Pull Off."
The best advice for taking a long weekend this summer? Make it longer or maybe don't do it at all.

In recent months, some travelers' long weekend trips were upended by canceled flights. JetBlue Airways Corp. canceled about 8% of flights in April and Spirit Airlines Inc. canceled about 5% of flights, according to data from Cirium, an aviation analytics company. Both airlines had improved cancellation rates thus far in May, as they made plans to reduce flights to head off disruptions from weather and staffing challenges.

At the same time, inflation, high demand and other factors are driving up the cost of weekend getaways. Summer flight, hotel and rental car prices, as well as demand, are all up this year compared with 2019, according to travel company Kayak.

Some popular destinations, such as Charleston, S.C., and Miami, have experienced large increases in weekend average daily room rates, according to data from STR, a hospitality and data analytics company. For Thursday through Sunday trips this month through May 21, daily room rates in Miami averaged $326.53 compared with $257.30 a year ago.

Long weekends are one of the joys of summer, but a booked-to-the-hilt travel system and rising prices are making those easy trips harder. Rescheduled flights and delays have zapped some travelers' getaways, or stranded others in destinations longer than planned. And, when delays happen, full flights make rebooking a challenge—sometimes taking a big bite out of weekends and leaving travelers with less than a day at their destination.

[…]

JetBlue says it has taken steps to address April's operational challenges, which it said were caused by severe weather and insufficient staffing levels. The airline is reducing its summer schedule by more than 10% from its original plan. A spokesman says the airline continues to bring on hundreds of new staff members each week.

Many airlines have adjusted their schedules to better operate within their staffing levels, says Jim Hetzel, director of product marketing for Cirium. When there are disruptions, rescheduling a weekend trip may be harder because flights are full.

And driving isn't always a fix.

In markets such as Boston and New York, the price of renting a car surges on weekends. The lowest rate in New York for a rental car Thursday, June 16, through Monday, June 20, is $175 a day, while the lowest rate for a rental car Tuesday, June 21, to Saturday, June 25, is $82 a day, according to data from AutoSlash, a website that finds rental-car deals.

[…]

Overall, a slightly higher percentage of travelers plan to fly this Memorial Day compared with 2019, according to AAA, but the majority of travelers will drive for the holiday weekend. This means travelers can expect more traffic and high gas prices.

The average price for a gallon of regular unleaded gasoline in the U.S. hit a record of $4.59 last week, according to AAA. Thursday and Friday are anticipated to be peak traffic days for Memorial Day, according to AAA.

Some are turning long weekends into longer trips or putting them off.
It's easy to dismiss these as privileged Karens whining about having to pay a little more for luxuries. Or #WhitePeopleProblems or #FirstWorldProblems. But, frankly, it's not the very well off who are deterred by higher prices for gasoline, airfare, or hotel rooms. Americans notoriously get far less paid vacation than people who live in just about any other country. For those of us with larger families, driving is the only way to travel at a reasonable price so doubling the cost of gas is a big deal.
The service industry was hit hard by the pandemic and really hasn't recovered. And, ultimately, restaurants and hotels that are understaffed and overpriced will not only drive away customers but make those experiences less desirable. While whining about the fact that housekeeping isn't changing your towels and making your bed every day may seem petty, it was in fact one of the few luxuries associated with hotel stays. That's not a big deal for a business traveler who stays in a hotel a hundred nights a year. But it does make the vacation a little less vacationy.
________________
*The headline was subsequently changed from 'death' to 'demise,' quite possibly because it was published on the same day that the paper was filled with stories about a massacre in an elementary school.