Supreme Court Appointments And Lame Duck Presidents: Yes, Both Sides Do It
The politicization of Supreme Court appointments didn't start with Republicans last night.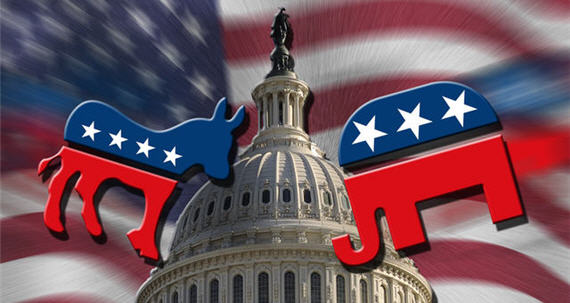 Since this is likely to get lost in the lively comment thread we've got going on in response to my post about the political battle over the seat vacated by the death of Justice Scalia, I figured it was worthwhile to highlight this article published by Politico on July 27, 2007:
New York Sen. Charles E. Schumer, a powerful member of the Democratic leadership, said Friday the Senate should not confirm another U.S. Supreme Court nominee under President Bush "except in extraordinary circumstances."

"We should reverse the presumption of confirmation," Schumer told the American Constitution Society convention in Washington. "The Supreme Court is dangerously out of balance. We cannot afford to see Justice Stevens replaced by another Roberts, or Justice Ginsburg by another Alito."
Of course, there's also this:
A White House spokeswoman, Dana Perino, said Schumer's comments show "a tremendous disrespect for the Constitution" by suggesting that the Senate not confirm nominees.

"This is the kind of blind obstruction that people have come to expect from Sen. Schumer," Perino said. "He has an alarming habit of attacking people whose character and position make them unwilling or unable to respond. That is the sign of a bully. If the past is any indication, I would bet that we would see a Democratic senatorial fundraising appeal in the next few days."
Charles Schumer, I would note, will be the incoming leader of the Senate Democratic Caucus in 2017 and will serve as either Senate Minority Leader or Senate Majority Leader depending on how the battle for Senate control plays out in November.
So, yes we've got a case of bipartisan hypocrisy going on here, but that should hardly be surprising. Ever since the Bork nomination Supreme Court nominations have become increasingly politicized, and that has only become worse as our politics has become more and more polarized. Many books and countless miles of column inches have been written about why this has happened and what can be done to solve it, but to deny that it exists, that it exists on both sides of the political aisle, and that it predates the Obama Administration is to quite simply deny reality.
As I said in one comment to the Scalia post, anyone who doesn't believe that Democrats would be acting the same way as Senate Republicans if the situation were reversed is simply refusing to recognize reality. If it were Ruth Bader Ginsburg who had suddenly passed away during the final year of a a Republican Presidency, there would be plenty of Democrats calling on the Senate to forego action on a nomination until a new President takes office. If the Senate at the time were controlled by Democrats, the odds that their Majority Leader and their Chairman of the Judiciary Committee would be taking the the exact same position that Mitch McConnell and Charles Grassley are taking. Similarly, Hillary Clinton and Bernie Sanders would be sounding like Ted Cruz on this issue, and Ted Cruz would be decrying the Democrats' partisanship in refusing to allow the outgoing Republican President to have his nominee given an up or down vote. Only someone who is incredibly naive about how politics works could believe the situation would be otherwise.