Supreme Court Punts On Affirmative Action, But Its Future Seems Short-Lived
The Supreme Court's decision on Affirmative Action in education didn't go as far as many thought it would, but it's future in the near-term seems fairly clear.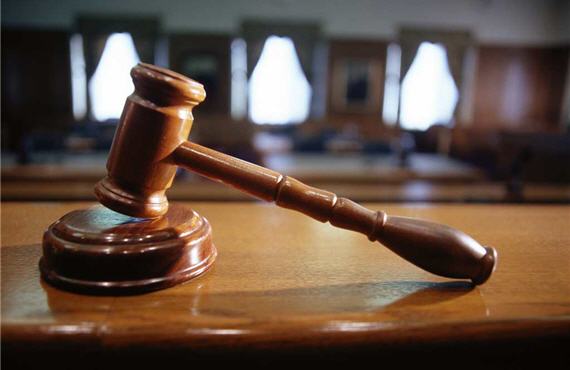 Among the major decisions that have been pending in the Supreme Court as it nears the end of its term has been Fisher v. University of Texas, a case which deals with the University of  Texas's admissions policies, and specifically its use of race-based criteria to give preference to previously under-represented minority groups. This is an area of law that the Supreme Court has been dealing with since its divided and confusing opinion in Regents of the University of California v. Bakke, which was decided in 1978. While the Bakke decision, while it didn't fully reject the idea of race-based admissions policies, also didn't accept the practice either and led to a long era in which parties tried to determine what exactly is acceptable under the 14th Amendment's Equal Protection Clause which, as a general rule, has been held to bar discrimination based on race except in the most exceptional and rare circumstances. Most recently, in Grutter v. Bollinger in 2003, the Court narrowly upheld an affirmative action policy in place at the University of Michigan Law School that used race as a factor with the purported goal of increasing class diversity. It's a decision that left many people unsatisfied and, when Sandra Day O'Connor retired, it was considered only a matter of time before the issue came before the Court again. Fisher was that case and, given that it was argued in October, many were wondering what was taking so long. Now, considering how the case turned out, many Court observers are still left scratching their heads:
The Supreme Court on Monday ordered lower courts to take a fresh look, under a more demanding standard, at the race-conscious admissions policy used to admit students to the University of Texas. The 7-to-1 decision was simultaneously modest and significant, and its recalibration of how courts review the constitutionality of affirmative action programs is likely to give rise to a wave of challenges to admissions programs at colleges and universities nationwide.

The brief decision, issued eight months after the case was argued, was almost surely the product of intense negotation among the justices. The compromise they reached was at least a reprieve for affirmative action in higher education, and civil rights groups that had feared for the future of race-conscious admission programs breathed a sigh of relief.

For now, the Texas program and other affirmative action programs can continue without changes.

The decision did not disturb the Supreme Court's general approach to affirmative action in admissions decisions, saying that educational diversity is a government interest sufficient to overcome the general ban on racial classifications by the government. But the court added that public institutions must have good reasons to use the particular means they use to achieve that goal.

That requirement could endanger the Texas program when it is reconsidered by the federal appeals court in New Orleans. The program admits most students under race-neutral criteria, accepting all students in the state who graduate near the top of their high school classes. But the university also uses a race-conscious system as a supplement.

"Strict scrutiny," Justice Anthony M. Kennedy wrote for the majority, "does not permit a court to accept a school's assertion that its admissions process uses race in a permissible way without closely examining how the process works in practice."

Courts reviewing affirmative action programs must, he wrote, "verify that it is necessary for a university to use race to achieve the educational benefits of diversity." That requires, he said, "a careful judicial inquiry into whether a university could achieve sufficient diversity without using racial classifications."

Justice Ruth Bader Ginsburg, who announced her lone dissent from the bench, said the race-neutral part of the Texas program worked only because of "de facto racial segregation in Texas's neighborhoods and schools." She said she would have upheld the appeals court decision endorsing the entire admissions program.

The remaining justices, including ones friendly and hostile to affirmative action, agreed on a middle ground, though Justices Antonin Scalia and Clarence Thomas each issued dissents indicating that they would vote to strike down race-conscious admission plans in a future case.

Justice Elena Kagan disqualified herself from the case, presumably because she had worked on it as solicitor general.

The precise practical consequences of the decision, in Texas and around the nation, will take some time to come into focus. The decision, in which most of an often polarized court found a middle ground, was notable for the incremental step it took.
SCOTUSBlog's Amy Howe explains the ruling:
Today a broad majority of the Court reinforced that affirmative action must be strictly reviewed, but it did not outlaw those programs.  In an opinion that required only thirteen pages, the Court explained that a university's use of race must meet a test known as "strict scrutiny."  Under this test, a university's use of affirmative action will be constitutional only if it is "narrowly tailored."  The Court in Fisher took pains to make clear exactly what this means:  courts can no longer simply rubber-stamp a university's determination that it needs to use affirmative action to have a diverse student body.  Instead, courts themselves will need to confirm that the use of race is "necessary" – that is, that there is no other realistic alternative that does not use race that would also create a diverse student body. Because the lower court had not done so, the Court sent the case back for it to determine whether the university could make this showing.

Justice Antonin Scalia joined the Court's opinion, but he also wrote a separate, one-paragraph concurring opinion in which he made clear that, if Fisher and her lawyers had asked the Court to do so, he would have voted to overrule the 2003 decision in Grutter and eliminate the use of affirmative action altogether.  Justice Clarence Thomas – who in his autobiography blamed affirmative action for his problems finding a job after he graduated from Yale Law School in the 1970s – shared that view, but he opted to discuss his reasoning at length, in a twenty-page concurring opinion in which he suggested (among other things) that "the arguments advanced by the University in defense of discrimination are the same as those advanced by the segregationists."
Lyle Denniston has more:
Here is the way the opinion recited that ultimate test: "A university must make a showing that its plan is narrowly tailored to achieve the only interest that this Court has approved in this context: the benefits of a student body diversity that encompasses a broad array of qualifications and characteristics of which racial or ethnic origin is but a single though important element."

Justice Kennedy repeated a statement that the Court has often reiterated in race cases: the standard of "strict scrutiny" must not be "strict in theory, but fatal in fact."  But, he went on, "the opposite is also true.  Strict scrutiny must not be strict in theory but feeble in fact."  The emphasis was different, and it obviously was intended to be a meaningful difference.

Whether a university program that takes any account of race can run this legal course and survive, whether at the University of Texas or elsewhere, will depend upon cases that are now likely to unfold across the country.   There is a strong new incentive for opponents of "affirmative action" in college admissions to test virtually every such program; indeed, in some ways, the tone of the opinion would seem to invite such further testing.
As  both Denniston and Howe go on to note, today's decision doesn't really do much in the way of resolving the issue of affirmative action, but it did send the case back with what appear to be specific instructions about how it ought to be handled in the future. Given those instructions, it seems as though it's going to be rather difficult for the University to justify its race-based admissions policy under a strict scrutiny standard. For example, as many observers have remarked over the past several years, the goal of "diversity," assuming for the sake of argument that it's even a goal that the University ought to be pursuing, would be more easily achieved by considering a number of factors at during the Admissions process rather than concentrating on race. Socio-economic status, for example, is a factor that would, in the end, far more diversity than a simple race-based policy. After all, who comes from a more disadvantaged background, the African-American student from an upper middle class family or the white student from a poor, semi-rural background? If your goal is to create a more diverse student body, which one would be the more appropriate choice. Through all of this, of course, it ought to be important that whatever the Admissions policy might say about race or other factors, that the goal of "diversity" not be used to deny admission to students who are clearly academically qualified, which granting it to someone who probably isn't and is likely to struggle through an institution that they probably should not have been admitted to.
Ideally, I would rather see all race-based Admissions policies eliminated. If it's wrong to discriminate based on race, and I believe that it is, then the fact that there might be a good motive behind it is really rather irrelevant. So far, though, the Courts that have handled this issue over the past 35 years have come close to that line without crossing it. Many people thought Fisher would be the case that did that. Personally, I found that unlikely largely because Justice Kagan had recused herself, meaning that the case was argued before a Court that was essentially equally divided on the core issue in the case. A 4-4 decision would have, in the end, resulted in an inconclusive result that set no national result. Instead of going that route, it's not entirely surprising that the Court took this route.
As noted, the Court will be dealing with the issue of affirmative action next year, although in a slightly different context. Sometime in the fall, they'll hear argument inSchuette v. Coalition to Defend Affirmative Action, a case dealing with a Michigan Constitutional Amendment that seeks to ban the use of affirmative action in Admissions in state universities. It does not appear that Justice Kagan will need to recuse herself in this case, which means that the case will be argued before the full Court and we may well get that final ruling on affirmative action that people have been waiting for since the Bakke decision was handed down.
Here's the opinion: