Suspending the Gas Tax is Dumb
Yet another case where good politics yields bad policy.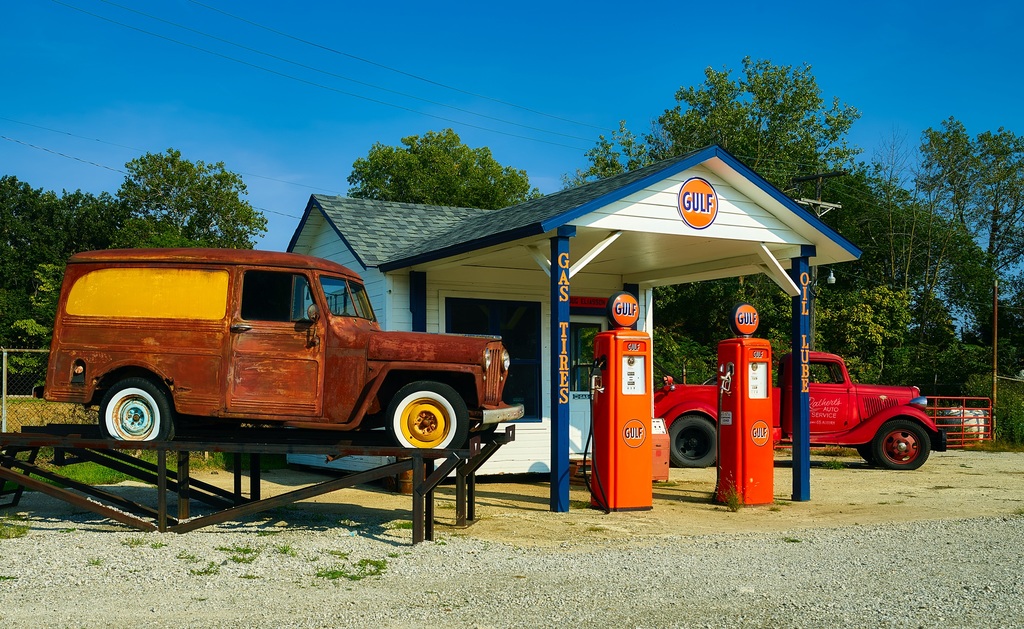 WJLA, DC's ABC7 ("Md. to end gas tax for 30 days, Va. Gov. also working on plans for relief on high prices"):
You've probably already felt the pain at the pump as gas prices are up dramatically since Russia invaded Ukraine.

Governors from half a dozen U.S. states are urging Congress to suspend gas prices in order to bring some relief from the rising prices.

Maryland Gov. Larry Hogan took action Thursday. He and legislative leaders worked out a deal to suspend the state's gas tax for 30 days.

The tax break is expected to be finalized sometime next week.

Hogan tweeted saying the state has a record surplus and temporarily suspending the 36 cent gas tax will help Marylanders feeling the financial burdens.

Virginia Gov. Glenn Youngkin told FOX Business Thursday that he's working on a plan to temporarily suspend gas taxes in the commonwealth too.

Right now in Virginia, the gas tax makes up about 18 cents per gallon of the price you pay.

According to AAA, the national average for a gallon of regular gas is $4.33.

In the District,  it's averaging at $4.49, Virginians are paying $.4.25 and the average price is $4.30 for Maryland.
So, the politics of this are perfectly understandable. The public is upset that gas prices are not only spiking but radically higher than they were just a year ago. While they're not nearly as high as we think they are, adjusted for inflation, the psychology is what it is.
Still, while the urge to appear to be doing something is obvious, this is just bad policy. Most obviously, it not only deprives governments of tax income (and not even windfall income—the tax is per gallon, not a percentage of the cost) but it actually encourages people to drive more, which is the opposite of what we'd want during a supply crunch.
Moreover, given the supply crunch, this will likely do next to nothing to keep prices down but rather transfer the tax revenue to the pockets of station owners. Hogan's gesture just gives stations 36 more cents that they can raise prices.