Sylvester Stallone On The Walls Of The Vatican Museum?
Hot Air's Ed Morrissey spent the better part of the first three weeks of March in Rome covering the Papal Conclave that resulted in the selection of Pope Francis, and he's been sharing many of photos he managed to take during that visit over the intervening weeks. This one makes one wonder just who Sylvester Stallone is: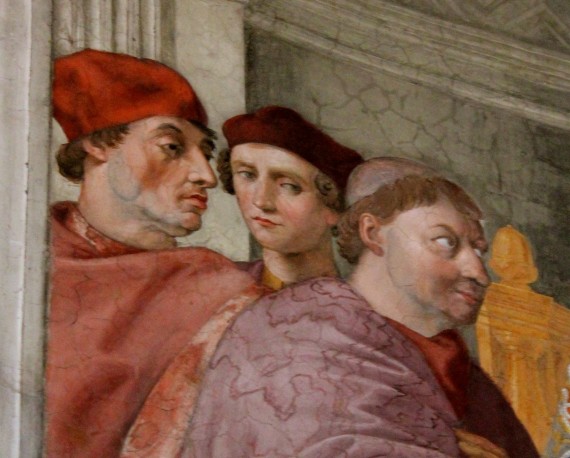 As Ed describes it, this comes from a Raphael fresco in the Vatican Museum.
Obviously, the only appropriate response is….. Yo, Hadrian!