The Absurdity of Calling Obama a Marxist
When someone calls Obama a Marxist, they're exposing their own ignorance.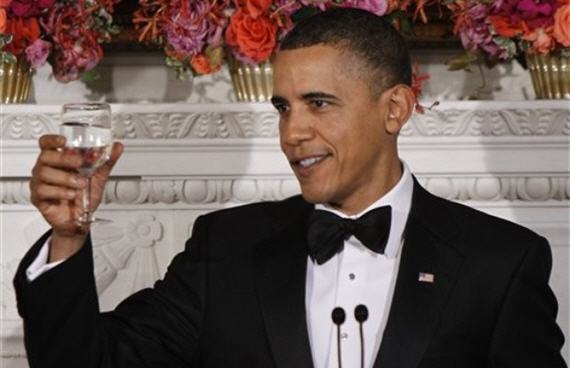 "It is not very unreasonable that the rich should contribute to the public expence, not only in proportion to their revenue, but something more than in that proportion."
The above quote is from notorious hardcore lefty Adam Smith, in his famous socialist tract On the Wealth of Nations, where he proposes a progressive taxation, that the government should protect workers from the predations of their employers, and that a government that serves only the interests of the wealthy will suffer economic collapse.
The point is, I've noticed a lot of people flinging the word Marxist at President Obama after his speech today proposing higher taxes on the wealthy. Those people need to be hit over the head with a copy of Das Kapital until some of it sinks in through osmosis.
Obama's proposals are well within the republican tradition, well within the classical liberal tradition, and well within the free-market tradition. You might question the wisdom of particular aspects of his policies given current economic conditions. Or argue that it doesn't make a lot of sense to raise taxes now when we can borrow cheaply.
But calling the President a Marxist only exposes the speaker's ignorance of Marxism, the history of capitalist countries, and President Obama.
[/rant]