The Basic Thing about the Bergdahl Swap that Bothers me
Politics.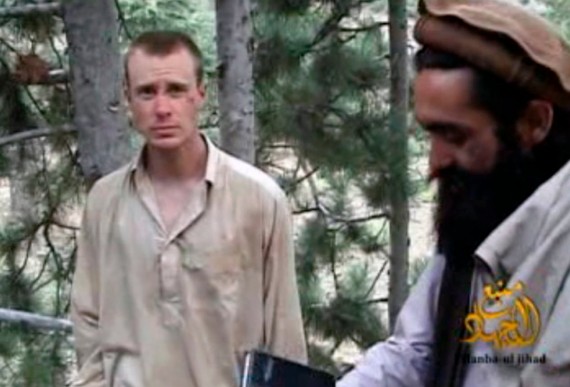 I do not know if the deal that the Obama administration struck to release Sgt. Bowe Bergdahl was a good one or not.  I understand that there are accusations that he deserted and that his father may have tweeted some odd comments.  I do know that an American soldier has been freed after years of captivity (which strikes me as a positive thing in and of itself, yes?).
It may yet prove to be the case, however, that the trade was not a good policy move.  This is a fact that any dispassionate observer would have to allow, what with all the lack of knowledge about the future that we are constantly plagued with.
However, what bothers me about the situation is the immediate move to turn the situation into a scandal by a raft of conservative commentators.  The announcement of the swap was on Saturday (IIRC) and by that afternoon and into Sunday I was already seeing charges of lawlessness against the administration, accusations against Bergdahl, and theories spun about the father based on a tweet.
I understand that commentators need things about which to comment, and hence there should be no surprise about that.  Still, it is disquieting  as to the degree to which otherwise intelligent common citizens start jumping onto the narrative bandwagons that the commentators generate. (I would argue that the default position for most conservatives, who consider themselves especially patriotic and pro-military would tend to be jubilation at the return of a solider, and yet very quickly the conservative response of this event seems to have been negative).
At times like this (that is to say all the time) that I have to remember that this is the way partisan politics works:  the need to believe the worst about those not on my team(I would say that this is new, but I remember that Clinton years rather specifically).
I have no problem with assessing this move as a bad one, but it seems to me that perhaps information and evidence collected over a bit more than a 12 hour period might be needed.
Also, this reminds me of a lesson I learned quite a while ago:  people on TV who speak with great certitude as though they are experts almost certainly are not.  They are, rather, cheerleaders for a specific team or perspective willing to go on screen at a moment's notice (or have already been scheduled to speak about whatever needs to be spoken about).  I note this because there is no way that such a large number of people could have had such a clear and unequivocal opinion of these events in time for the Sunday shows (if not before).  They didn't need facts about the event, all they needed was knowledge of which political party is currently occupying the White House.
Such, of course, is politics.