The Right Way To View The Bowe Bergdahl Deal
Trying to make some sense out of a week of outrage.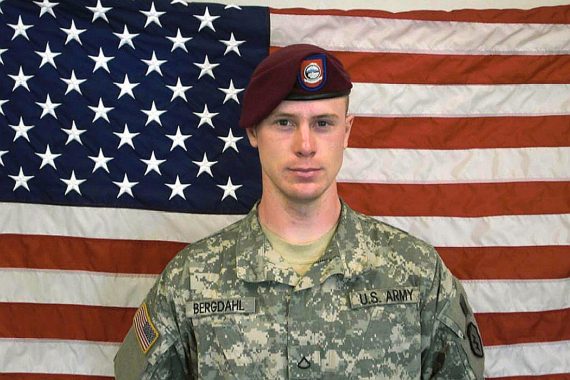 Since the news of the deal that resulted in the release of Sgt. Bowe Bergdahl from Taliban captivity first became public one week ago today, there has been a plethora of second-guessing, accusations, and controversy directed at President Obama, the Obama White House, and Sgt. Bergdahl himself. The criticism has been directed at the deal itself. The criticisms have ranged from the wisdom of agreeing  release five Guantanamo Bay prisoners who had once been part of the leadership of the Taliba, to the issue of why the President failed to comply with a law requiring Congress to be notified of Guantanamo Bay prisoner transfers, to the circumstances of Bergdahl's own disappearance in 2009. In typical Washington fashion, the Obama Administration has pushed back against the critics, but in many respects its statements and explanations have done more harm to its cause than they have helped.
Underlying the entire controversy has been the suggestion by some defenders of the Obama Administration that those who are criticizing the deal, the Obama Administrations conduct, or Bergdahl's integrity are essentially arguing that Bergdahl should have been left to rot in Taliban captivity. Admittedly, there has been some of that, with even some prominent pundits saying that if the only way to get Bergdahl home was to to give the Taliban those five prisoners, then he should have been left behind. Others have suggested that Bergdahl's conduct and activity that may constitute desertion are reasons to not place much priority on ensuring his safe return. In some cases, it's hard to tell how many of these people are serious and how many of them are just joining in the typical partisanship that comes with every story like this.
Some conservatives are taking a different tone, however.
David Brooks, for example, offers a fairly strong defense of the Administration's actions and, in doing so, points out quite well why it was right for the President to try to bring him home:
It doesn't matter if Bergdahl had deserted his post or not. It doesn't matter if he is a confused young man who said insulting and shameful things about his country and his Army. The debt we owe to fellow Americans is not based on individual merit. It is based on citizenship, and loyalty to the national community we all share.

Soldiers don't risk their lives only for those Americans who deserve it; they do it for the nation as a whole.

It is not dispositive either that the deal to release Bergdahl may put others at risk. The five prisoners released from Guantánamo Bay, Cuba, in a swap for Bergdahl seem like terrible men who could do harm. But their release may have been imminent anyway. And the loss of national fraternity that would result if we start abandoning Americans in the field would be a greater and more long lasting harm.

(…)

It doesn't matter either that the United States government ended up dealing with terrorists. In the first place, the Taliban is not a terrorist organization the way Al Qaeda is. America has always tried to reach a negotiated arrangement with the Taliban, and this agreement may be a piece of that. In the second place, this is the dirty world we live in. Sometimes national leaders are called upon to take the sins of the situation upon themselves for the good of the country, to deal with the hateful and compromise with the loathsome. That's their form of sacrifice and service.

So President Obama made the right call. If he is to be faulted, it would be first for turning the release into an Oprah-esque photo-op, a political stunt filled with inaccurate rhetoric and unworthy grandstanding. It would next be for his administration's astonishing tone-deafness about how this swap
Charles Krauthammer takes a similar position:
Two imperatives should guide the answer. Bergdahl remains a member of the U.S. military and therefore is (a) subject to military justice and (b) subject to the soldiers' creed that we don't leave anyone behind.

What to do? Free him, then try him. Make the swap and then, if the evidence is as strong as it now seems, court-martial him for desertion.
There are several things about the Bergdahl release that bother me. The President's failure to comply with the law and the ever-shifting White House explanations for why that happened are serious matters. Related to that is the rather bizarre victory lap that was done in the hours after the release even though it was obvious from the start that there would be controversy both due to the release of Gitmo prisoners and because of Bergdahl's questionable to say the least service record.  The terms of the deal, and the possibility that these five men could resume aiding the Taliban in the future, is certainly worrisome as well. At the same time, though, I am not bothered by the fact that there was a deal made to bring Bergdahl home, and the consequences of the terms of the deal itself may be the price we have to pay for bringing him home.
On the first point, Brooks and Krauthammer are basically on the right page. In the end, Bergdahl is an American soldier who was a prisoner of an enemy force. As President Obama has said on more than  one occasion over the past week, we should be guided by the principle that we don't leave anyone behind when we go to war. Now, admittedly, there have been times in the past when we have done just that either out of neglect or military necessity but, in general, there has always been an implicit promise that the nation makes to every soldier who goes into combat that we will do our best to free them if they are held captive, and to find a final resting place for them if they are killed. The fact that Bergdahl may have walked away from his unit for reasons that we still don't know does not mean that this promise should be vitiated. Obviously, if Bergdahl were an obvious collaborator the calculus would be different, but there's no evidence of that outside of the speculation of certain people on the right who seem to be more interested in character assassination than facts, such as a certain Fox News host who suggested that Bergdahl should have been executed on the spot and an as-yet uncorroborated report about Bergdahl interacting with the Taliban in a manner that doesn't seem to be indicative of someone who was a prisoner. The one thing that shouldn't happen, though, is what's happening now, which is the trial of Sgt. Bergdahl in the court of public opinion based on selective leaks, incomplete or possibly even incorrect evidence, and motivated more by political bias than a search for the truth.
As far as the terms of the deal go, I tend to agree with Krauthammer that it's a close call. I can see arguments both for and against agreeing to release these five men in exchange for Bergdahl and, yes, it does involve taking some degree of risk that these men will return to the fight or that their release will inspire further kidnappings. However, that's the kind of judgment call that we elect Presidents to make and there's an argument that we should give President Obama the benefit of the doubt here. In any case, the terms of the deal are one of the many things that will no doubt be subject to Congressional investigation in debate going forward. I'm sure there will be more evidence in the future upon which we can base the judgment about how wise the deal actually was.  Based on what's available today, though, it's a close enough call that, just maybe, the President should get the benefit of the doubt. More broadly, the objection that we "don't negotiate with terrorists" is, as I stated earlier this week utter nonsense and ignores the fact that if we wanted to get Bergdahl home there was nobody else to negotiate with. It's not a pretty deal, of course, but these things are seldom pretty.
Both Brooks and Krauthammer, and Andrew Sullivan who links to both of them approvingly in a post that went up yesterday, are far more deferential to the President on the question of notifying Congress than I would be. As I've made clear in my posts on that subject here and here, the idea of a President ignoring a law with impunity is one that we should not be so willing to accept even if its done for "the right reasons." However, that  is a political dispute between the President and Congress that will play itself out over the coming weeks and months, and which is itself part of a larger debate about the expanding powers of the Presidency that is long overdue in this country. That political dispute is somewhat irrelevant to the question of whether or not it was a good idea to make a deal to bring Sgt. Bergdahl home.
What seems beyond dispute to me at least is that it is a good thing that Sgt. Bergdahl is home and that he's receiving the medical treatment he needs. If the evidence warrants it, he should obviously face charges for anything he did wrong back in 2009, and the President should face whatever political consequences may flow from all of this. None of that, however, means that Bowe Bergdahl should have been left behind or that President Obama should not have tried to get him home. Of course, in order to view things that way, you have to turn off the outrage machine that has taken over American politics. And that's not likely to happen any time soon.