The DREAM Act and the 60-vote Senate
The history of the DREAM Act underscores the significance of the 60-vote Senate.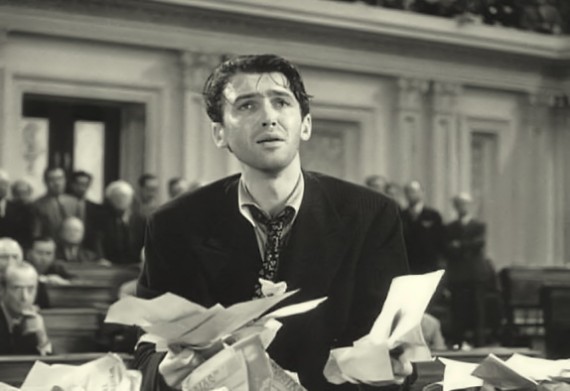 There have been various versions of the DREAM Act introduced in the Congress since 2001, with both Republican and Democratic support.  One version (H.R.5281) passed the House in 2010 on a 216-198 vote, but it later died in the Senate by failing to achieve cloture 55-41 (and 4 not voting).  A Senate version also made to the Senate in 2005 (S.2205)  when it failed a cloture vote 52-44 (and 4 not voting).  As best I can tell, all other versions of the bill died in committee in both chambers (but I may be overlooking something).  However, what we can see in terms of recorded votes that there has been majority support in the congress, at times, for the bill, however the rules of the Senate have precluded passage since twice the measure failed to achieve cloture.
Now, a cloture vote does not necessarily directly reflect a given Senator's disposition on a given piece of legislation, as sometimes a given Senator will vote differently (for any number of reasons) on cloture than they would on a final vote.  Keeping that caveat in mind, this is best empirical measure of support for the bill legislatively that we have.  Further, the likelihood is high that if a cloture vote can win a majority of votes (especially in the current climate in the Senate) than it is reasonable to assume it could get a majority of votes on the floor for passage (although, again, this not a 100% guarantee).
Having noted some caveats, let's look at the numbers from.
We start with the obvious:  52%  of the Senate in 2005 and 55% of the Senate in 2010 was willing to vote to proceed to a floor vote, with only 44% opposed in 2005 and 41% opposed in 2010.
If we go by states as delegations we get a plurality of state delegations supporting the bill in both years:
| | | |
| --- | --- | --- |
| | 2005 | 2010 |
| Unified yeas | 34% | 42% |
| Unified nays | 30% | 30% |
| Split yea/nay | 28% | 20% |
| Split yea/no vote | 6% | 6% |
| Split nay/no vote | 2% | 2% |
If we look at population represented as a function of Senate seats we get the following (using a simple, if not simplistic, measure of all a state's population going to a unified delegation and splitting the population into halves otherwise):
| | | |
| --- | --- | --- |
| | Percentage 2005 | Percentage 2010 |
| Yeas | 50.84% | 61.04% |
| Nays | 40.39% | 37.50% |
| No vote | 8.77% | 1.45% |
So, we have a majority of Senators voting in favor of cloture and a plurality of states voting in favor as well as Senators representing a majority of the population  (using a rough metric, yes) in favor in two separate votes (and a 3/5th super-majority in 2010).*
However, because of the rules of the Senate and the way they are being applied of late this amount of support is insufficient.  And, by the way, I would not that this was not an issue of party-line votes.  A number of Republicans voted in favor of cloture and a number of Democrats voted against in both years.
Still, the fundamental issue is:  why should we want one portion of the legislature to function in such a fashion?  Note this is not a majorly controversial bill** that would do something like plunge the country into war or amend the constitution, nor it is part of major social upheaval like legislation in the civil rights era. This isn't even something like the budget or health car reform.  And certainly his is not even the kind of legislation that would inspire an old-fashioned take-over-the-floor filibuster.  This is just regular legislation that is attempting to address a real problem, but that cannot even make it to a floor vote in one chamber of the legislature because a minority of 41+ can stop any legislation they choose to stop.  This is a dysfunctional institution (or, at least, a rule that lead to dysfunction).
The question becomes:  what is the logic behind making legislation of this type require a super-majority just to get a floor vote ?  This is regular legislation—not something extraordinary like amending the constitution.  There are plenty of checks built into the system including, but not limited to, over-representation of states in the Senate, committee influence (which can amplify the power of small state delegations), the need for it to pass both chambers in identical form, and a potential presidential veto.  What purpose is served, apart form obstruction and over-empowerment of a minority, in making this type of legislation (i.e., normal legislative action) to pass a super-majority hurdle?
Don't say federalism:  because the Senate is designed around federalism (e.g., California and Wyoming have the same number of votes in the Senate).
Don't say tradition:  the notion that almost any and all action in the Senate should requires 60 votes is a relatively new (roughly the last decade) phenomenon.
Don't say "we have a republic, not a democracy" unless one can articulate what one means (i.e., one can go beyond the slogan).  I will preempt the typical objection along these lines:  if the argument is that we do not have majority rule in the US, see the above comments on federalism and the process in general:  even a straight up majority vote in the Senate is not an exercise in majoritarianism because of the unequal representation of the states.  Also:  the fact that any bill must pass both chambers and overcome a potential veto are also all functions of a non-pure majoritarian system (also the fact that all legislation is subject to judicial review by the courts).  Our system, even allowing for majority votes in the Senate, is far from a pure majoritarian system (and it certainly isn't direct democracy wherein all that matters is the opinion of the population on a given matter).
One legitimate answer (although one with which I disagree) is that one prefers an obstructionist system in the true sense of conservatism (i.e., one prefers that change, even marginal change, should be difficult, and that the system should, therefore, always tilt towards conservation of the status quo).  This is, I think, what a lot of people mean by "we have a republic not a democracy} even if they have never articulated their position in this manner.  Of course, such a position actually has nothing to do with being a republic, per se, but oh well.
————-
*Indeed, in 2010 if one sums just the populations of the states with unified delegations in favor, one gets just shy of an absolute majority: 48.74%.  Note:  I am not making claims about actual public opinion in the states, but rather noting how many residents each Senator represents.
**Yes, I recognize that it comes some amount of controversy, but all legislation has detractors and supporters.  The question becomes: why the decisions rule be that a minority of detractors trumps a majority of supporters?