It Appears That Senate Republicans Have Already Lost The Obamacare Chess Match
Nobody has moved a piece yet, but the outcome of the Obamacare battle in the Senate seems foreordained.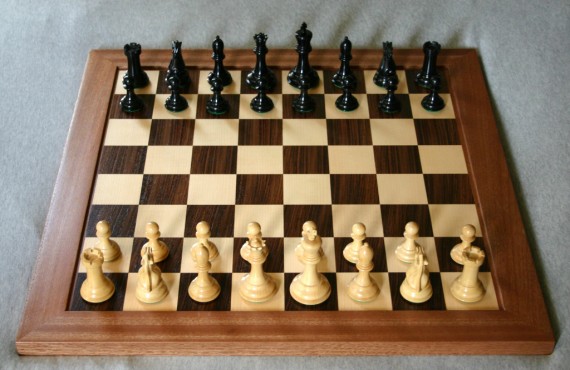 If you thought things in Washington couldn't get any more strange, you were wrong. Within hours after the House had passed a Continuing Resolution that defunds the Affordable Care Act, a "grassroots" conservative group said that Senate Republicans must filibuster the bill in order to prevent Obamacare from being funded:
ALEXANDRIA, VA — Today, the Senate Conservatives Fund (SCF) called on Senate Republicans to oppose cloture on Harry Reid's attempt to fund Obamacare with a simple majority.

SCF Executive Director, Matt Hoskins, made the following statement:

"Americans won a major victory today when the House passed legislation to fund the government without funding Obamacare, but now the debate shifts to the Senate where Harry Reid and the Democrats will try to fund Obamacare. The Democrats have a plan to fund Obamacare, but Republicans can stop it if they stick together.

"Harry Reid needs 60 votes to approve his plan to fund Obamacare. If 41 Republicans stand strong and oppose cloture, they can defeat Reid's plan to fund Obamacare. However, if Republicans waffle and vote for cloture, it will grease the skids for Reid's plan to fund Obamacare. It's pretty simple — any Republican who votes for cloture is voting to fund Obamacare.

"This is a critical test for Senate Republicans and especially for Mitch McConnell, the Republican Leader. It's time for Mitch McConnell to show some leadership and deliver the 41 votes needed to defeat cloture on Harry Reid's plan to fund Obamacare. Republicans like to say they are against Obamacare, but now is the time to prove it. Now is when it matters."
According to some reports I've seen on Twitter, Ted Cruz is now saying pretty much the same thing.
Now, while your head may well be exploding over the prospect of Republicans filibustering a Republican bill that does what they want, the fact that this is being discussed and is the likely strategy that Senate Republicans like Cruz will pursue is related to the Byron York piece I wrote about this morning. As York noted, under Senate rules Cruz will be unable to launch a real filibuster and, if the bill does get past the final cloture vote then Harry Reid will be able to use a simple majority to strip the defunding language from the bill. At that point, it will be too late for the GOP to do anything about it. So, Republicans would be put in the position of opposing a final up-or-down vote on a piece of legislation sent to them by the Republican House of Representatives or, they vote for cloture and see the bill stripped of the defunding language. Alternatively, of course, Reid could bring the CR up on a Motion To Table, which requires only 51 votes to pass.
All of this indicates one of two things. Either Cruz and the others on the "Defund Obamacare" train had absolutely no plan for victory going into this, or they went into it knowing that they were going to lose all along. Neither one of them is very complimentary toward their governing skills, or their intelligence. More importantly, though, if next week presents us with the spectacle of Senate Republicans filibustering the bill that House Republicans passed just today, then there are going to be a lot of House Republicans who are going to be really annoyed at Ted Cruz. Perhaps he should've thought this through a little more, because whether or not he understands the procedural rules of the Senate it's blindingly clear that Harry Reid and the Democrats do and, right now, they've got their opponents in a position where they end up looking ridiculous no matter what they do.
It's beginning to look like this chess game is over before it even begins.