The Faux Haley Boomlet
The press really needs to stop trying to make fetch happen.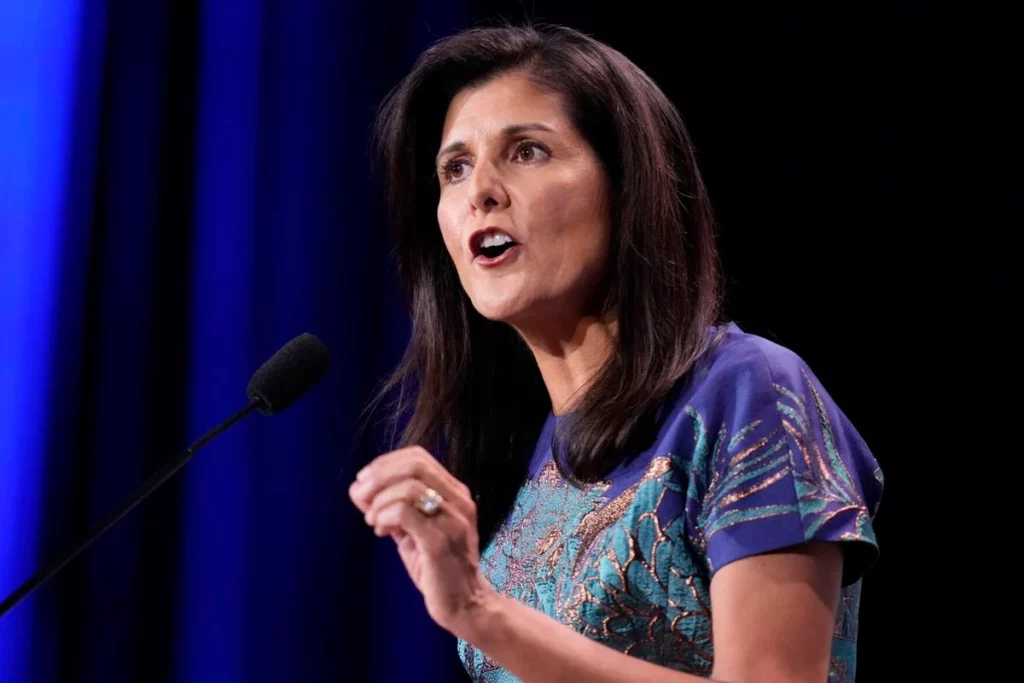 USA Today's Susan Page ("Exclusive poll: Nikki Haley surges, nearly ties Ron DeSantis as the alternative to Trump") is the latest in a recent trend.
Former UN ambassador Nikki Haley has surged nationally in a new USA TODAY/Suffolk University Poll, challenging a faltering Florida Gov. Ron DeSantis as the top alternative to Donald Trump for the GOP presidential nomination.

Haley's support has risen to 11% of registered voters who plan to vote in GOP primaries or caucuses, up from 4% in the USA TODAY/Suffolk poll taken in June and just one percentage point below DeSantis. His 12% standing was a steep fall from his 23% support four months ago.

Trump continues to dominate the field, backed by 58%, up 10 points.

The survey of 309 Republican and Republican-leaning voters, taken Tuesday through Friday by landline and cell phone, has a margin of error of plus or minus 5.6 percentage points.

Haley already has edged narrowly ahead of DeSantis In New Hampshire and South Carolina, which hold early contests on the primary calendar.

The two contenders have been targeting each other, sparring in public over Mideast policy and competing in private with appeals to major Republican donors.

Last week, the Florida governor suggested Haley as president would admit to the United States refugees from war-torn Gaza, and a political action committee allied with DeSantis bought ads making the allegation. Haley said she didn't support the idea and accused DeSantis of distorting her previous remarks.
I've noted several of these pieces lately, starting with the George Will column I lampooned a couple of weeks back. Other examples:
First of all, Donald Trump is at 59 percent in the RealClearPolitics average and 57 percent in the FiveThirtyEight average. Nikki Haley is in third place in both aggregators, at 7.8 percent and 7.6 percent, respectively. Absent Trump's death or incarceration —and maybe even then!—he's going to win the nomination.
Second, it's not at all obvious why the—let's call it 58 percent—of Republican primary voters who want Trump would suddenly choose a relative normie like Haley if Trump were somehow removed from the equation. Their support would presumably be more likely to shift to DeSantis (12.7%/13.5%), Ramaswamy (5.1%/5.3%) or some MAGA candidate not yet in the race.
Do I think Mike Pence, Tim Scott, and Doug Burgum should go ahead and drop out of the race? Probably. Their presence serves no obvious purpose. Chris Christie isn't going to win the nomination, either, but he's at least the best Republican attack dog going after Trump.
Would I be happy if Haley, a qualified, non-crazy candidate, were to somehow magically become the 2024 nominee? Sure. Voters deserve a choice between two candidates who don't want to wreck the country and aren't demonstrable psychopaths.
But it ain't gonna happen. It's just not. Maybe in 2028. But certainly not in 2024.