The Final Weeks of Trump
First whining about losing, now whining about legislation. (And creating chaos along the way).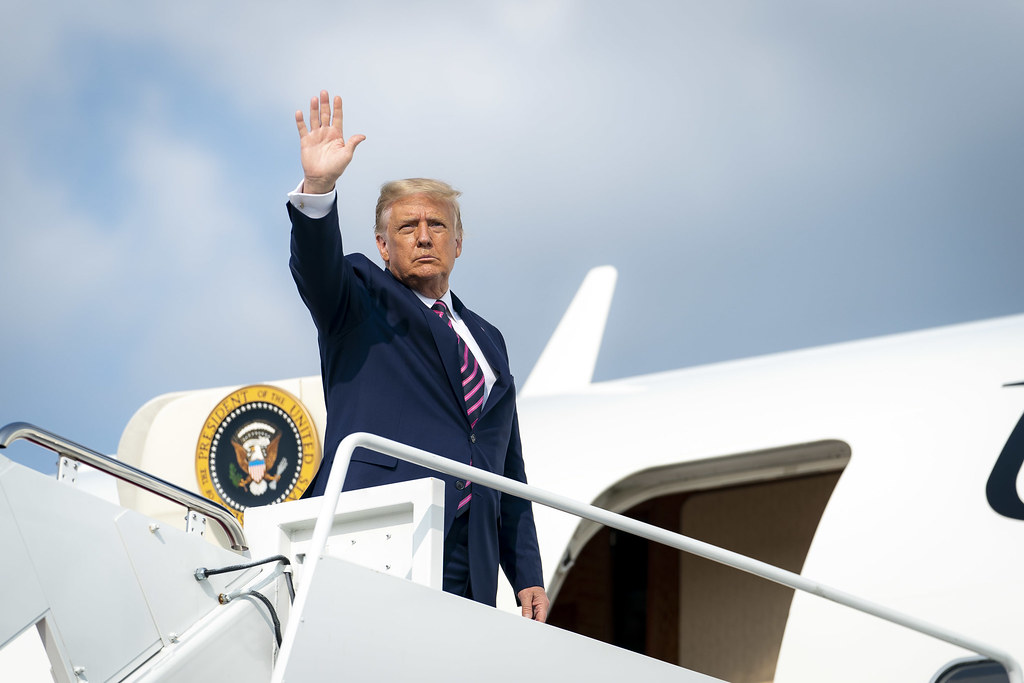 As with so many things Trump, his waning days in office have been both remarkable and yet unsurprising. His actions continue to drip of narcissism and ignorance to create a slurry of nonsense never before generated by a US president.
Of course, we are all painfully aware that he has whined incessantly about his electoral loss (sorry, the massive, unbelievable fraud that was perpetrated against him by the massive algorithmic dumps of the ghost of Hugo Chávez).
Now, starting a few days ago, the tune has shifted to complaining about the Covid relief bill (part of the omnibus spending package that he has not yet signed) and the vetoing of the defense appropriations bill (he wants to leverage the bill to get Congress to repeal section 230).
But, of course, these monkey wrenches are being tossed into the machinery during Christmas time, and our "leader" seems not to care about consequences, as a Rolling Stone headline aptly notes: While in Florida Golfing, Trump Allows Jobless Benefits to Expire for Millions.
While President Donald Trump spends the holidays at his Mar-a-Lago club in Florida, millions of Americans will lose their jobless benefits.

Trump's refusal to sign the $2.3 trillion Covid-19 relief and government funding bill, which his own administration negotiated, means approximately 14 million Americans will see their unemployment benefits expire on Saturday.

With at least a partial government shutdown looming if not signed by Tuesday, the bill has been sent to Florida where it awaits the president's signature or veto.
So, the agent of chaos sows all the more chaos as he is set to leave office, demonstrating, yet again, that a) it is all about him, and b) that he really does not understand how governing works (proving, not surprisingly, that he learned nothing during his time in office). Learning, of course, requires wanting to know things.
Of the amazing things about all of this is that had Trump wanted higher relief payments, he almost certainly could have had them. Indeed, I would wager he could have had them prior to the election, which might have been to his advantage. Indeed, I commented on Trump's lack of basic political acumen on this subject back in August: Trump isn't very Good at Basic Politics.
Of the various amazing aspects of Trump's move, a few days before Christmas, to object to the amount of direct payments to Americans is that he has had an agent of his administration in the middle of the negotiations, Secretary of the Treasury, Steve Mnuchin. As such if Trump had wanted $2,000 instead of $600, he could have made his preferences known (and, you know, done some work). But, of course, he has been detached from his job. From CNN (emphasis mine):
The White House explicitly told Senate Republicans weeks ago that it supported pursuing the omnibus (all 12 appropriations bills tied into a single big package) and those negotiations took place for weeks.

The White House was fully aware of what was in the bill and what was agreed upon, though White House officials acknowledged late Tuesday that Trump himself had not received a detailed briefing on the package before its passage.
I am struck that the formulation "The White House" in such a report usually assumes the inclusion, indeed the direction, of POTUS. But, in the Trump White House POTUS doesn't engage in "detailed briefing[s]."
I will note that Trump did reportedly ask about higher payments, and his Chief of Staff, Mark Meadows talked him out of it.
There is some level of consistency to Trump's reaction, insofar as he has a multi-decade prejudice against foreign aid. It also underscores how little Trump understands how massive bills such as this one are constructed.
Speaking of Mnuchin, WaPo notes that Mnuchin's loyalty to Trump could end with painful setback as president shreds stimulus deal.
"I simply want to get our great people $2000, rather than the measly $600 that is now in the bill," Trump wrote in a tweet.

His demand for $2,000 stimulus checks is a direct rejection of the $600 checks that Treasury Secretary Steven Mnuchin had personally proposed and negotiated with Democrats and Republicans. Now, Trump's rejection of the deal has confounded many leaders on Capitol Hill because they had thought Mnuchin negotiated the package on behalf of the president. The treasury chief's standing with many lawmakers is now in tatters just days before a full-blown crisis is set to occur.

The president's denunciation of the agreement represented a stunning public broadside against his own treasury secretary, who for four years loyally shielded the president's tax returns, endured repeated presidential tirades in private, and defended even Trump's most incendiary and contradictory remarks.
But, of course, this is just another example of Trump chewing up and spitting out those loyal to him:
"Loyalty and assistance to President Trump generally gets rewarded with humiliation. This is how it ends for a lot of people who work for the guy," said Brian Riedl, a conservative policy expert at the Manhattan Institute, a right-leaning think tank. "Secretary Mnuchin has been completely embarrassed."
The whole piece is worth reading.
Meanwhile, Trump's allies in Congress are now left to deal with this mess. For example, TPM reports on Senator Pat Toomey's (R-PA) Sunday Show appearance this morning: Toomey: Trump Will Be Remembered For 'Erratic Behavior' If He Doesn't Sign COVID Relief Bill.
After Toomey said that it's a "hopeful sign" that Trump has not yet vetoed the COVID relief bill passed by Congress, the Pennsylvania senator issued his stern warning to Trump regarding his legacy if he lets COVID relief expire.

"(Trump will) be remembered for chaos and misery and erratic behavior if he allows this to expire," Toomey said.
Yes, well, better late than never in coming to this realization, Senator, but "chaos and misery and erratic behavior" have all been hallmarks of the leader of your party's approach to public policy.
A parting note: all of this is a great set of illustrations of why lame-duck congressional sessions are terrible ideas. Trump faces no electoral consequences for any of this, which is also true for any member of Congress exiting in January. It is fundamentally anti-democratic to have all of these major decisions undertaken by politicians who will never have to face the voters.