The Fox News Primary
More than ever before in the past, Fox News Channel will be the exclusive medium through which many of the candidates for the 2012 Republican nomination communicate with the public. And that's a problem.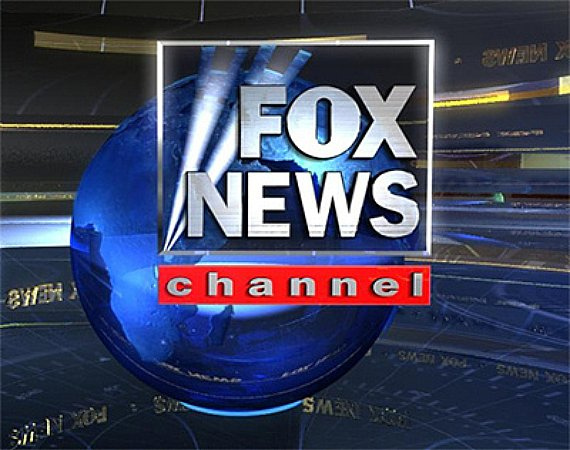 As focus begins to shift to the race for the 2012 Republican Primary, attention is also starting to be paid to the fact that many of the top contenders are contractually barred from appearing anywhere except on Fox News Channel:
With Sarah Palin, Newt Gingrich, Rick Santorum and Mike Huckabee all making moves indicating they may run for president, their common employer is facing a question that hasn't been asked before: How does a news organization cover White House hopefuls when so many are on the payroll?

The answer is a complicated one for Fox News. (See: GOP's struggles play out on Fox)

As Fox's popularity grows among conservatives, the presence of four potentially serious Republican candidates as paid contributors is beginning to frustrate competitors of the network, figures within its own news division and rivals of what some GOP insiders have begun calling "the Fox candidates."

With the exception of Mitt Romney, Fox now has deals with every major potential Republican presidential candidate not currently in elected office. (See: Romney treads lightly in New York)

The matter is of no small consequence, since it's uncertain how other news organizations can cover the early stages of the presidential race when some of the main GOP contenders are contractually forbidden to appear on any TV network besides Fox.

C-SPAN Political Editor Steve Scully said that when C-SPAN tried to have Palin on for an interview, he was told he had to first get Fox's permission — which the network, citing her contract, ultimately denied. Producers at NBC, ABC, CBS, CNN and MSNBC all report similar experiences.

At issue are basic matters of political and journalistic fairness and propriety. With Fox effectively becoming the flagship network of the right and, more specifically, the tea party movement, the four Republicans it employs enjoy an unparalleled platform from which to speak directly to primary voters who will determine the party's next nominee.

Their Fox jobs allow these politicians an opportunity to send conservative activists a mostly unfiltered message in what is almost always a friendly environment. Fox opinion hosts typically invite the Republicans simply to offer their views on issues of the day, rather than press them to defend their rhetoric or records as leaders of the party.

Fox, in an e-mail to POLITICO, indicated that once any of the candidates declares for the presidency he or she will have to sever the deal with the network.

But it's such a lucrative and powerful pulpit that Palin, Gingrich, Santorum and Huckabee have every reason to delay formal announcements and stay on contract for as long as they can.
And why wouldn't they ? Fox News Channel exclusivity gives these candidates effectively unfiltered access to the conservative base of the Republican Party while at the same time giving them a convenient excuse for avoiding the scrutiny of questioning reporters on other networks. Palin especially has been adept at doing this, and at controlling the manner in which she communicates so that it effectively precludes her from having to actually answer any questions that aren't from a friendly host like Glenn Beck, Bill O"Reilly, Sean Hannity, or Greta Van Susterin.
The ethical problems for Fox, however, are apparent, and even some its own reporters are raising concerns:
It isn't just competitors that are uneasy about the arrangement; there are figures within the network who, as the early jockeying for 2012 begins, are growing increasingly uncomfortable with the specter of paying candidates they're supposed to cover.

Fox insiders, speaking anonymously about what is a sensitive topic for a network worried about outside perception, said no word has been conveyed from the corporate brass to reporters about how to treat what are, for now at least, their colleagues.

Angst is building among news-side employees who want to know when, if ever, the four Republicans will have to cut ties with the network.

"We're acutely aware of this" stuff, said one Fox insider of the quandary.

"The cold reality is, nobody at the reporter level has any say on this," added another source familiar with the inner workings of Fox. "They're left in the lurch."

Of particular concern to some at the network is what the situation means when it comes to dealing with candidates who are not employed by Fox.

Even before the midterm elections, top Fox figures are fielding complaints from aides to the non-Fox hopefuls that the arrangements are unfair to their candidates.

"I wish we could get that much airtime, but, oh yeah, we don't get a paycheck" was what one aide told a Fox employee, according to a source familiar with the conversation.

While they won't talk about it on the record — no one wants to offend a news outlet with a potentially outsize role in determining the next GOP nominee — officials with some of the other campaigns in waiting are plainly annoyed at the advantage they see the four potential GOP candidates have with Fox.

"The longer they can remain 'undecided' about running, the longer they can stay at the network and get paid," carped a top aide to one potential GOP candidate.
Well, that's sort of the point, isn't it ?
The truth of the matter, of course, is that none of the other potential GOP candidates are going to make an issue because to do so, they'd have to criticize Fox News and that, quite simply, is verboten in Republican circles. Like Rush Limbaugh, Fox News Channel is immune from criticism in Republican circles even when, as now, it's doing something that is, at best, ethically questionable from a journalistic perspective in the manner in which it's exclusivity contracts are clearly aiding the political interests of it's so-called "analysts."
I'm not sure what the solution is here. Fox News has hit upon a business model that works, and their business model just happens to advance the interests of a certain win of the Republican Party. As long as that's the case, business arrangements like this between the network and prominent Republican politicians are going to become more common. Perhaps, one day, the public will wake up and realize that there's something wrong with a politician who hides out on a network that doesn't subject him or her to real scrutiny, but I'm not optimistic that it's going to happen any time soon.