The House of "Representatives"
The erosion of representativeness continues.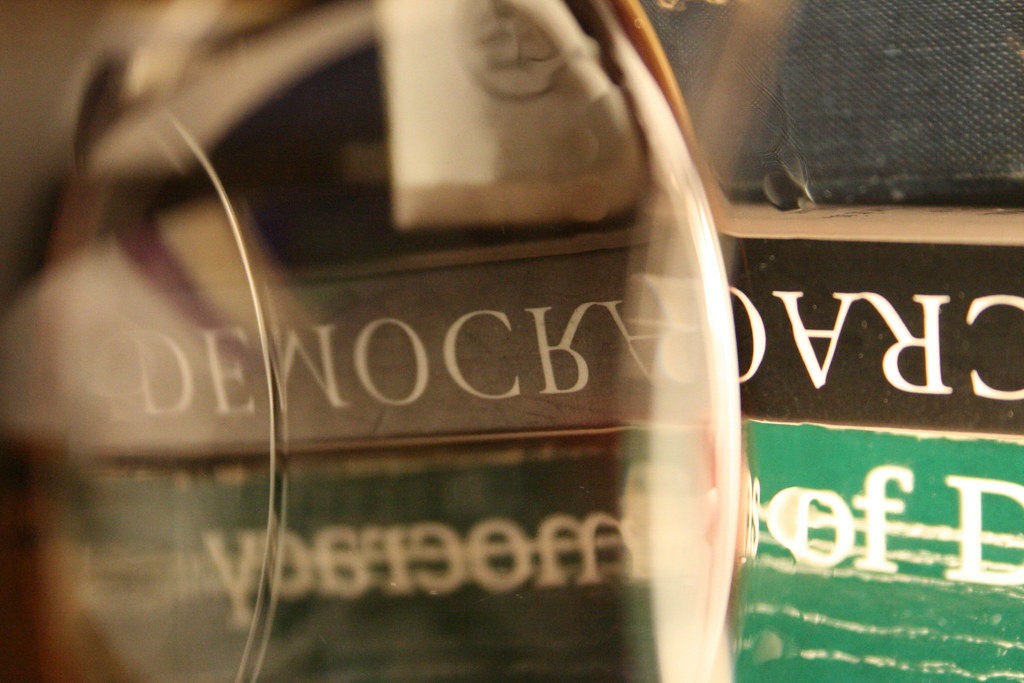 To make a dispassionate, professional assessment of where we are democratically speaking, I would state that we have a flawed, unrepresentative electoral democracy. Further, we are flirting with electoral authoritarianism.
I do not make that assessment lightly.
The flaws are linked to a number of items that I frequently discuss, but will not belabor here, that sum to the reality that our system gives more power to the minority of citizens than to the majority. We are still democratic in the sense that the government is controlled by elected officials (as opposed to aristocratic or theocratic pathways–which is not to say that oligarchs and theocrats don't have influence, but that they do not directly come to govern via being in those classes of persons).
We know that the presidency can be won with the minority's preference overcoming the majority's. We know that the Senate over-represents the numeric minority of citizens. We know that the Supreme Court is populated by appointees that combine minority-elected presidents making appointments and the minority-overrepresented Senate confirming them (and, sometimes actively blocking the appointments of majority-supported presidents). It is further true, but less well known, that one party can win control of the House without winning the most votes nationally (as happened most recently in 2012 when the Republicans earned fewer votes, but still won more seats).
If I was writing about another country, I suspect that most people, regardless of their partisan persuasion, would have serious doubts about how democratic the country described actually is. But, once motivated reasoning kicks in in the US, a lot of people either want to talk about how this is about messaging or other subjective factors or, worse, cleave to the "a republic, not a democracy" argument.
And, to add insult to injury, the chamber that is called the House of Representatives is increasing being distracted in a way that is less and less representative and, indeed, as James Joyner noted a few days ago, has long been populated via non-competitive electoral "competitions" (scare quotes most decidedly warranted).
This torrent of words summarizing things I constantly talk about was inspired by this piece in the NYT: As Gerrymanders Get Worse, Legal Options to Overturn Them Dwindle.
More and more states — mostly Republican like Ohio and Texas, but now Democratic ones like Illinois — are drawing maps that effectively guarantee that the party in power stays in power.

North Carolina underscores how high the stakes and how weak the legal guardrails are.
Let's focus on North Carolina which is the major focus of the NYT piece. The map in question has been drawn so that of 14 House seats, Democrats will only have a shot for 3. That's 78.6% for Rs and 21.4% for Ds. That would be an entirely reasonable distribution of seats if that state was overwhelmingly Republican, but it isn't. Here's the state's presidential vote from 2000 to 2020, which is arguably the best measure of the partisan preferences of the state's population:

These numbers suggest that the 14 NC House seats should be a 7-7 split (maybe 8-6), not 11-3. Put another way, 7-7, or close thereto, is a proportional outcome, while 11-3 is highly disproportional.
The only way to come to the conclusion that an 11-3 distribution is representative of the citizens of the state is via partisan motivated reasoning.
North Carolina Republicans say they used neither racial nor political data in drawing the maps. Asked whether the State Senate map was a partisan gerrymander, the Republican co-chairman of the Senate redistricting committee, Senator Paul Newton, replied, "The courts will decide that." But, he added, "No, it's not. It is fair, and should be a fair and legal map."
It is inconceivable that the NC GOP used no political data and produced an 11-3 breakdown of seats, unless there is some tortured definition of "political" being used here. Indeed, the results as pretty striking if no racial or partisan data were used:
The racial impact of the maps is sweeping. The government accountability watchdog group Common Cause said a quarter of the 36 state legislative seats held by African Americans, all Democrats, would be likely to flip Republican. The district containing the seat that a Black congressman, Representative G.K. Butterfield, has occupied since 1992 also lost much of its Black constituency, and he chose to retire at the end of this term.
The article notes that the gutting of the Voting Rights Act by SCOTUS plus an increase in Republican-appointed federal judges (not to mention on SCOTUS) means legal challenges to these maps are unlikely to be successful.
The issue is national, and is at the state level as well:
The onslaught of gerrymanders would further shrink an already minuscule number of competitive seats in state legislatures and the House of Representatives. Even before the latest maps, partisan advantages were so one-sided that four in 10 seats in state legislatures were uncontested. In the House of Representatives, gerrymanders could reduce the number of competitive districts — now perhaps 51 of the chamber's 435 seats — by a quarter, said David Wasserman, the chief expert on the House at the Cook Political Report.
And, yes, gerrymandering is basically as old as single-seat districts, but it is currently worse than it has been historically because of computers. The ability to fine-tune a pro-partisan map is massive.
Look, for anyone who wants to assert that all this just means that Democrats have to work harder to win in NC, I won't argue that that is superficially true. But I will note, as a practical matter, in a game between the Alabama Crimson Tide and the Akron Zip we can say that the Zip just need to play harder to beat Bama, but we all know what the outcome is going to be before the game starts.
I fully understand that there is a strong argument to be made that Democrats should be doing the same in the states they control (and they have, to a degree, done so, as noted about Illinois above). While this is defensible from the point of view that unilateral disarmament goes poorly for those who disarm, it is also true that the more we go down this path, the more the quality of our democracy erodes.
It is seriously difficult, from an objective point of view, to look at the United States of America, despite its own self-image, as an exemplar of representative democracy. We have elections, but they do not adequately represent the voters. Gerrymandering, specifically, means that instead of voters choosing politicians, the politicians get to choose their voters.
This is not a healthy situation. There are no serious proposals to fix the situation (i.e., anything that would take us away from single-seats plurality elections towards some more proportional). And those proposals that would at least improve circumstances marginally, like HR1 and HR4, cannot overcome the filibuster in the Senate.