The Intervener's Dilemma
There are many opportunities to go to war. Here's a guide for choosing between them.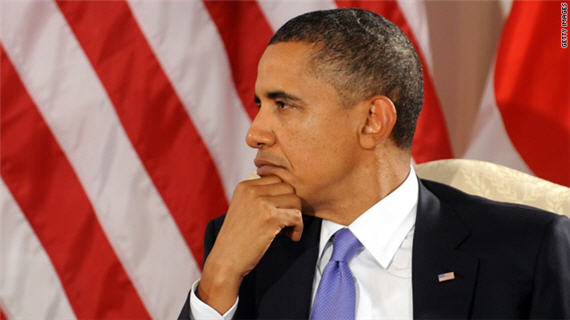 Andrew Sullivan captures the problem of the thing –don't call it a war!–that we're not leading in Libya and which isn't aimed at regime change:
The regime is shooting unarmed civilians at will – killing scores. We must surely stop this. Oh, wait. It's Yemen, and we support the regime. Meanwhile, the Bahrainian autocracy, backed by the Saudi theocracy, "cleanses" its capital city of the symbols of democratic hope, with the assistance of foreign troops. But we are somehow able to resist the impulse to intervene – and maintain diplomatic relations with the royal family there.

The trouble with intervening somewhere is that it begs the question of: why not somewhere else? If the motive is entirely humanitarian, and involves no "vital national interest", then how can it be compatible with allowing, say, the Iranian dictatorship to kill, shoot dead, torture and disappear countless Iranians who peacefully sought real change?
Via Twitter, Michael Drew has noted that Sullivan seems to only support wars started by Republicans and to oppose all started by Democrats. The same has been more-or-less true for me. But I don't think partisanship is the explanation.
Going just off the top of my head–I'm sure I'm leaving some out–here are the post-Cold War military actions the United States has undertaken.
Somalia: Initially, a humanitarian intervention by an outgoing George H.W. Bush in response to a civil war-induced famine. I actually opposed this, although not strenuously. I tend to support pure relief efforts and this was intended to be that. Indeed, it more-or-less worked out to be that; recall new President Bill Clinton greeting the desert camouflaged troops at the White House. But, alas, we got sucked into a warlord chasing exercise that culminated in the infamous Blackhawk Down nightmare.
Bosnia: Bush and then Clinton wisely avoided intervening here but then Clinton got sucked in by the humanitarian debacle. UN and NATO peacekeepers were powerless to stop atrocities, so we got involved.
Kosovo: Another of the civil wars in the former Yugoslavia.
Haiti: We threatened and began launching war to restore a democratically elected thug to power in favor of a group of thugs who took power by force. Ultimately, the incumbent thugs agreed to a buy-out and it became a modestly embarrassing peacekeeping operation.
Rwanda: Tribal genocide is an awful thing to see on one's TV screens. Clinton to this day says not intervening was the biggest regret of his presidency. It was also the right policy.
Various humanitarian relief missions after earthquakes, floods, and other disasters: I supported all of them.  My default position on pure humanitarian efforts is Yes; we've got the resources to do it, it's the right thing to do, and there's little downside.
Various punitive strikes in Iraq, Afghanistan, and elsewhere: I mostly supported these, although I thought the indefinite no-fly zone over Iraq was a mistake.
Afghanistan: Like pretty much everyone, I supported taking out the bastards who propped up those responsible for 9/11. But I just wanted regime change and a quick handover, not some absurd exercise in instituting democracy and civil society. We got both.
Iraq: I did a reverse John Kerry here, in that I was against it before I was for it. During the long debate from late 2001 and much of 2002, I thought going in was crazy. The notion that war was justified because Saddam was an evil man who'd gassed the Kurds nearly two decades earlier struck me as absurd. But the tide turned for me when Kim Jong Il gained nuclear weapons and it became obvious that he was suddenly untouchable. At that point, the "we can't risk Saddam getting a nuke" argument became decisive for me. But, again, I wanted regime change and destruction of (what turned out to be almost non-existent) WMD capacity, not nation-building.
Libya: I oppose, obviously. But I'd oppose it if John McCain were president. The only difference is that he'd have done it much earlier than Obama, since his default position on interventions is Yes.
So, to recap:
I support going to war when necessary to achieve vital U.S. national security objectives, assuming those objectives are reasonably achievable by military means. (The caveat explains why, for example, I oppose military action against Iran's nuclear program.)
I support deployment of U.S. military assets to further humanitarian objectives when there's little risk in doing so.
I oppose going to war for objectives remote to U.S. security interests, especially when the end game is unclear.
I oppose nation-building exercises in the aftermath of wars, unless they're of the pure reconstruction variety. We haven't had any of the latter, however, since Germany and Japan and it's unlikely that we'll see other cases.