The "Is Economics a Science" Debate, from a Darwinian Perspective
Evolution is falsifiable and biology is a science. Economics might be.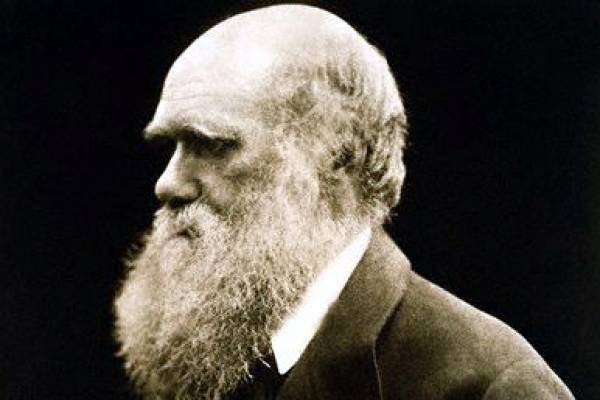 I've been a reader of Cafe Hayek for many years and, in spite of having moved to the left in recent years, am fond of many of their ideas. However, this article by Russ Roberts is profoundly disturbing:
Is economics a science because it is like Darwinian biology? Darwinian biology is very different from the physical sciences. Like economics it is a very useful way to organize your thinking about complex phenomena. But it is not a predictive or very precise science or whatever you want to call it. Before seeing any direct fossil evidence, no biologist can tell you how long the giraffe's neck was ten million years ago. They cannot make accurate backcasts of any precision such as the year that the forerunner of the giraffe began to lengthen its neck through natural selection. It cannot model why the giraffe's neck isn't longer. Darwinism, like much of economics, exploits tautological reasoning. If the fossil record is incomplete or shows no change or vast periods or the pace of change is inconsistent with the fossil record, the theory is not discarded but modified with the concept of punctuated equilibrium. Is punctuated equilibrium true? There is no real way of knowing. It is our best hypothesis given very limited data. Is it a science? Sure. But it is a science that is unlike physics. That's OK. It is still a very useful way of organizing one's thinking about evolution. And the "imperfection" of biology is fine unless you really want to know when the elephant got his trunk. Then you are in unscientific territory. It doesn't matter whether our understanding of natural selection is imperfect or that we simply don't have enough fossil data. Biologists understand the limits of their field. (Emphasis added)
This strikes me as a complete misunderstanding of science and, specifically, biology. To begin with, if biologists can't predict a giraffe's neck length, it is due to the fact that biology deals with incomplete information, as do all of the sciences. If they can't predict a giraffe's neck length, what they can do, if the evidence is available (meaning fossils), is predict when the change occurred. They can then lead teams to the appropriate geological layer and geologists can point them to areas where such layers are exposed. The teams can then begin to look for fossils to support the prediction. The fossils might not exist; the conditions for fossilization occur only rarely. Just because the fossil might not exist doesn't in any way make the prediction wrong, it merely means it is unsupported at this time.
Likewise, evolution does not rely on tautological reasoning. Roberts's reasoning on this is particularly bad. As an example he uses the fact that the theory of evolution is not discarded when biologists find something they don't expect. This isn't a weakness, this is science. As I said earlier, scientists are always dealing with incomplete information and this is particularly difficult in biology. Roberts also says that biology is a science unlike physics. Not at all. It is a science that uses the scientific method and studies the natural world. I can assure you that physicists have to revise their models in much the same way that biologists do. If the Large Hadron Collider fails to discover the Higgs Boson, does that mean that the universe will fly apart? No. Does it mean that the experiment wasn't well designed enough to provide the information they needed? Maybe. It might also mean that it doesn't exist. Should physicists abandon well established theories because of this? They might have to, or they might simply need to revise them. Why? Because, as with all scientists, they are dealing with incomplete information.
I should also add that, as with other scientific theories, evolution is indeed falsifiable. The reason this is so unlikely to happen is that it is supported by 150 years of research and evidence. Indeed, that could have happened with the discovery of DNA and the subsequent advances in genetics, but evolution was supported instead (see Ken Miller's part in Judgment Day – Intelligent Design On Trial).
This whole discussion originated a couple of days ago on Twitter, on the issue of whether economics is a science. For my money the best take on it was by Ryan Avent with Matt Yglesias's comments appended.
Via Joe Carter's Google Reader feed