The Longest Serving, Most Low Key, Governor In American History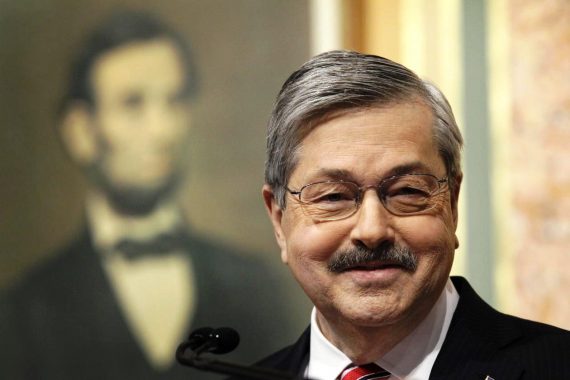 Eric Ostermeier shares this about Iowa Governor Terry Branstad:
[Brandstad] has served as chief executive of the Hawkeye State for 6,749 days through July 4th (18 years, 5 months, 24 days). That means he has been governor for 11.1 percent the 60,820 days since Iowa achieved statehood on December 28, 1846. Once Branstad finishes his current term on January 13, 2015, his 7,307 days in office will have made him the state's governor for 11.9 percent of Iowa's post-statehood years. And if Branstad decides to run for a sixth (nonconsecutive) term in 2014 and wins, he will have served 8,770 days by the end of that term on January 15, 2019, or 14.0 percent of the 62,841 days in Iowa's history.
All of this as a Republican in a state that has been drifting Democratic in recent years.
Two thoughts come to mind. One, it's interesting that nobody has apparently tried to persuade Branstad to run for the state's open Senate seat rather than re-election in 2014. Given his success in statewide elections going back decades, he would arguably be the best candidate the GOP could put up. Second, it's also interesting that Branstad has never been on anyone's short list of either potential Presidential candidates or potential Vice-Presidential running mates. We're talking about a person who has served as a Governor longer than anyone in American history. That's some pretty serious Executive experience