The Narcissist in Chief, II
This could be a very long series.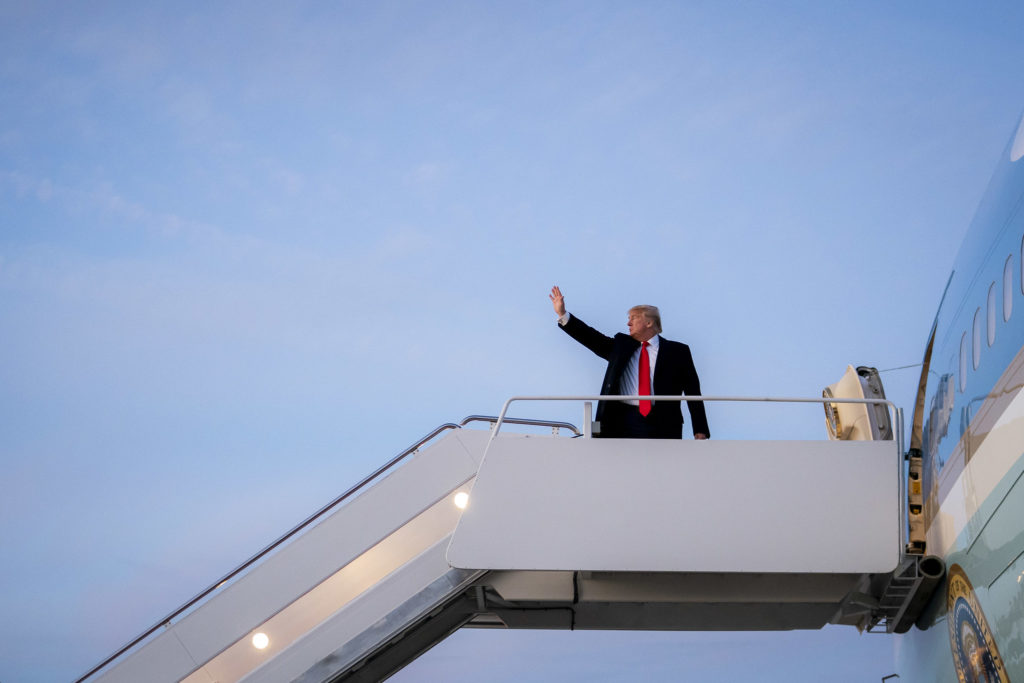 Last week, I noted several examples of Trump making the crisis about himself. Here is another example:
This is a remarkably gross display that encapsulates so much that is wrong with him and his presidency. His simple-minded focus on the DJIA and his childlike fascination with "records" is, as I said last week, continually stunning even as it is unsurprising.
To focus on a one-day gain like it was somehow a huge fix is to ignore the last several weeks. Here's the last six months of the Dow:
Yes, fantastic, after the Trump administration finally was seen as doing something, the market rebounded somewhat. As USAT reported:
Stocks accelerated gains in the final half hour of trading in the midst of Trump's remarks to post their biggest one-day gain since the financial crisis. Traders and analysts said the latest developments removed some uncertainty that was hanging over financial markets.

"The change in tone shows that the Trump administration is taking this more seriously now," says Thomas Martin, senior portfolio manager at Atlanta-based GLOBALT Investments. "This still isn't over by any stretch, but it's a better sign."

Stocks stabilized after Wall Street's worst day since the "Black Monday" crash of 1987. The Dow Jones industrial average jumped 1,985 points to close at 23,185.62, a day after plunging 2,352 points, or 10%, for its worst loss since its nearly 23% drop on Oct. 19, 1987.

The Standard & Poor's 500 soared 9.3% to end at 2,711.02. The broad index tumbled more than 20% from its February record Thursday, sliding into a bear market and officially ending Wall Street's historic 11-year bull market run.

To take credit for a record surge at a specific moment in time without acknowledging the context of that surge is illustrative of a self-centered simpleton (and writing that sentence without expletives or with an even more vituperative description was difficult).
A normal person doesn't brag about a blip of a surge given the tumble the market just had–especially when we are very much in the early stages of this crisis. Worse, the reason for much of the decline in the market has been the utter absences of a clear response to the crisis by this administration.
The fact that all that seems to matter to him in the DJIA is also a clear sign of his lack of qualification for the office he holds. It is truly distressing to watch.
Update:
Update II:
Via CNN: Trump sends signed chart showing stock market gains to supporters after he declared coronavirus a national emergency
The note, which was also sent to some members of Congress, included screenshots of television coverage of the stock market closing much higher than Thursday.

"The President would like to share the attached image with you, and passes along the following message: 'From opening of press conference, biggest day in stock market history!' " read the note, a copy of which was obtained by CNN from a source with familiar with it.

The message did not mention the overall coronavirus crisis, the number of people who have died or are sick, nor the fact that he had just declared a national emergency. More than 2,200 people had been diagnosed with coronavirus as of late Friday night and 49 have died.
The only proper response is: WTF?