The Onion is Right Again: Black History Month & CRT-Bans Edition
I'm shocked, shocked, to find that this is happening here.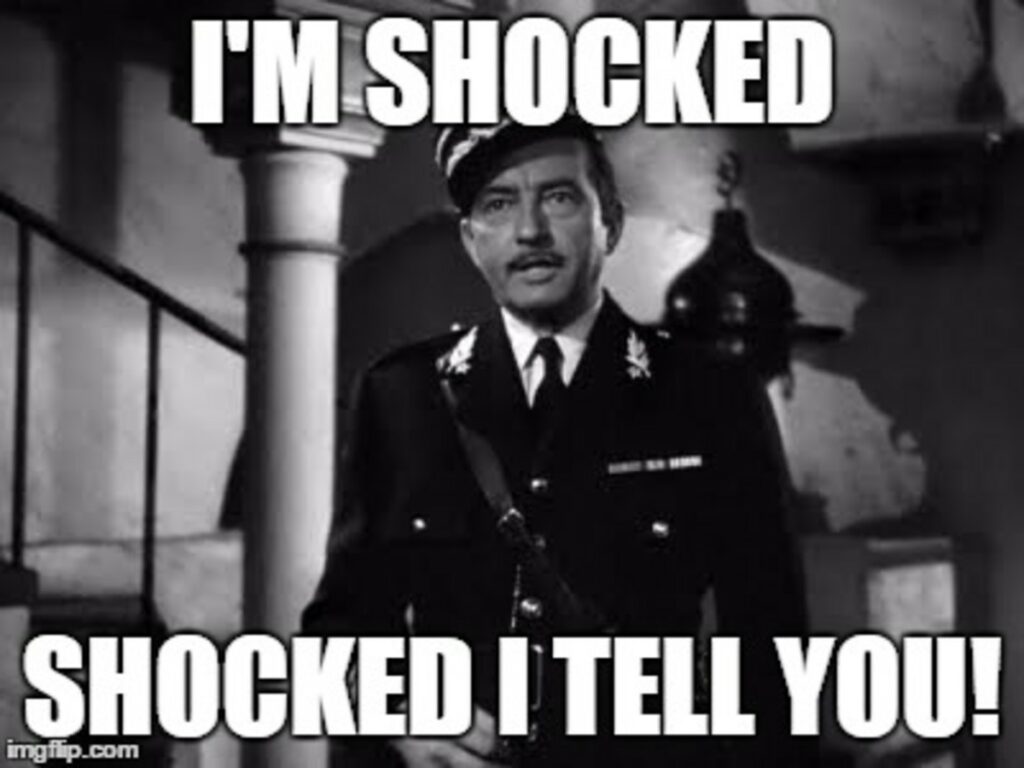 As has been covered numerous times at OTB, Critical Race Theory (CRT) has become a new touchpoint in "the culture wars." In particular, an increasing number of state legislatures have been turning their attention to regulating its presence in schools. Opponents of these measures point out that often the wording of said legislation is vague enough to enable parents and community members to target classroom content that goes well beyond traditional definitions and applications of CRT.
This week The Onion took these concerns to their logical conclusion when they ran the following photo headline: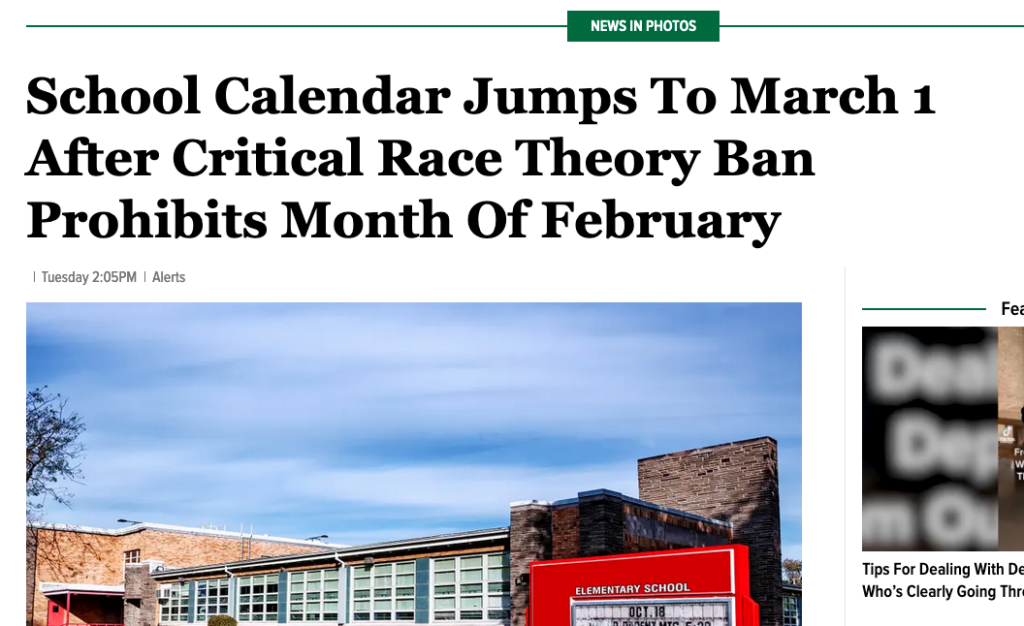 Sadly, we live in a world where someone out there goes out of their way to prove Poe's Law correct*. Today AL.com reported on the following story: Alabama officials receive complaints about Black History Month as state debates CRT legislation.
As Alabama lawmakers look to take up multiple bills in the coming weeks that would ban divisive concepts associated with critical race theory, Alabama Superintendent Eric Mackey on Wednesday told members of the House Education Policy Committee people are confused about what CRT is.

Mackey said he is hearing from people who call to report CRT being taught, but when state officials investigate, they find no evidence.

"There are people out there who don't understand what CRT is. And so in their misunderstanding of it, they make a report but it's not actually CRT."

"I had two calls in the last week that they're having a Black History Month program and they consider having a Black history program CRT," Mackey said. "Having a Black history program is not CRT."

The state board of education in August approved a resolution banning the teaching of divisive concepts in the wake of a national reckoning against critical race theory.
I am sure that all of our readers, like Claude Rains in Casablanca, are shocked, SHOCKED that this might happen.
The good news is that the State Board of Education correctly identified that Black History Month and Black history programs are not CRT. What is not so great is that the State Superintendent's office has to field these calls in the first place on the topic. And one can easily see how adding further confusion of the topic, based on poorly written legislation could exacerbate this problem.
This report also begs the question, why is there a need for Statewide legislation if the state board of education has already enacted a ban.
---
BTW, if you want to understand what stands to be lost through such bans, Mississippi Today ran a wonderful piece of reporting that follows two law students' experiences taking the only class on Critical Race Theory being offered in the state. One of the two students profiled is a self-identified conservative, who has an admirable and novel approach to the debate: she felt it necessary to be informed in order to have an informed opinion:
Still, Murphree wanted to know what the "hotly debated topic" was really about. "Law 743: Critical Race Theory" is the only law class in Mississippi solely dedicated to teaching the high-level legal framework. To Murphree, the class seemed like an opportunity — one she might not get again.

"I'm either gonna completely agree with this, or I'm gonna be able to say, 'No, this class is terrible,'" she told her friends. "The best way to have an opinion about this class is literally to take it."
If only everyone was willing to put in this sort of work.
---
* – Before anyone posts, I know that I didn't get Poe's Law correct here. But for the life of me, I cannot think of the appropriate made-up internet law. If you know one, please let me know below.