The Power of Wishful Thinking
Always look for evidence.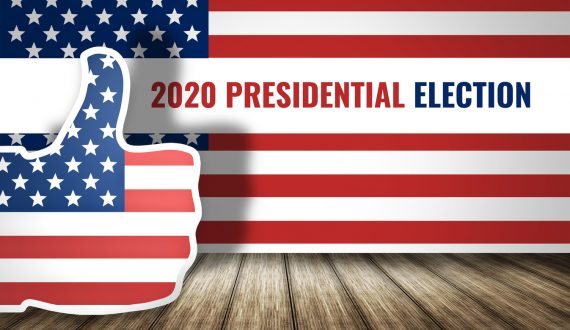 Look, it is always easy to allow one's preferences to guide one's interpretation of political trends and information. This is especially true when looking towards elections. It is natural to want to sift out the news that is bad for your desired outcome and to emphasize the positive. Motivated reasoning is, after all, most definitively a thing.
So, it is with that in mind that I read a Politico piece, 'We're thinking landslide': Beyond D.C., GOP officials see Trump on glide path to reelection. To be honest, when I first spied the headline only saw the first half and I thought the piece was about Republicans fretting about pending losses in November. But, as the second half of the headline indicates, this is not the case.
Interviews with more than 50 state, district and county Republican Party chairs depict a version of the electoral landscape that is no worse for Trump than six months ago — and possibly even slightly better. According to this view, the coronavirus is on its way out and the economy is coming back. Polls are unreliable, Joe Biden is too frail to last, and the media still doesn't get it.

"The more bad things happen in the country, it just solidifies support for Trump," said Phillip Stephens, GOP chairman in Robeson County, N.C., one of several rural counties in that swing state that shifted from supporting Barack Obama in 2012 to Trump in 2016. "We're calling him 'Teflon Trump.' Nothing's going to stick, because if anything, it's getting more exciting than it was in 2016."

This year, Stephens said, "We're thinking landslide."
Well, then.
The most striking thing to me about this, however, is that these views do not seem especially undergirded with any actual evidence. It is all narrative, and that can be very dangerous for a campaign.
The Republican Party apparatus that Trump heads in 2020 is considerably different than the one that looked at him warily in 2016. At the state level, many chairs who were considered insufficiently committed to the president were ousted and replaced with loyalists. But their assessments would be easier to dismiss as spin if the perception of Trump's durability did not reach so far beyond GOP officialdom.
One suspects that if top leadership is just basically talking to themselves about how great Trump is doing, well why not assume a landslide?
At the center of the disconnect between Trump loyalists' assessment of the state of the race and the one based on public opinion polls is a distrust of polling itself. Republicans see an industry that maliciously oversamples Democrats or under-samples the white, non-college educated voters who are most likely to support Trump. They say it is hard to know who likely voters are this far from the election.And like many Democrats, they suspect Trump supporters disproportionately hang up on pollsters, under-counting his level of support.

Ted Lovdahl, chairman of the Republican Party in Minnesota's 8th Congressional District, said he has friends who will tell pollsters "just exactly the opposite of what they feel."
It is the unskewing business all over again.
If only it was so easy to ask one's friends what they think. Consider the savings on pollsters!
Recalling that polls four years ago failed to predict the outcome, Jack Brill, acting chairman of the local Republican Party in Sarasota County, Fla., said, "I used to be an avid poll watcher until 2016 … Guess what? I'm not watching polls."
But, of course, as I noted the other day, the polling wasn't the problem in 2016. (And, further, one can be near-to-guaranteed that the state-level polling will be better this cycle).
But, it would appear that wishful thinking is the order of the day in some circles. John Hinderaker at PowerLine asks about The Landslide of 2020? which touts a new book on the subject by David Horowitz.
Hinderaker also provides an evidence-free assessment. (It is somehow like Nixon in 1972).
All of this is in the face of polling that clearly favors Biden. While no one should assume that they know what the outcome will be in November, if one is going to make an assessment, actual evidence is needed, not wishful thinking.
We know that Trump has consistently been unpopular.
We know he lost the popular vote in 2016.
We know his Electoral College victory was by small margins in three states that do not traditionally vote Republican.
We know that the fundamentals (i.e., economic variables) are not favorable to Trump at the moment.
We know that we are seeing national polls and some specific states poll (e.g., Iowa) that are bad signs for Trump.
Indeed, I am not so sure that seeing Trump supporters already going the wishful thinking route at this stage of the game to simply be more evidence that they actually know he is in trouble. Fact free argumentation is letting one's emotions rule the day.