The Republicans' Governance Problem
Speaker Ryan's statement about the GOP being "a 10-year opposition party" is problematic.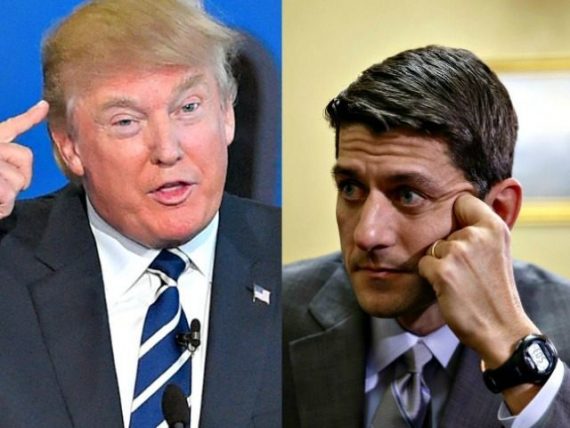 Speaker Paul Ryan after last week's legislative debacle:
"We were a 10-year opposition party, where being against things was easy to do," Mr. Ryan said at a sheepish news conference shortly after the bill was pulled, adding with uncharacteristic candor that Republicans were not yet prepared to be a "governing party."

"We will get there," Mr. Ryan said, "but we weren't there today."
This statement ranked up there with the President's statement about not getting any Democratic votes in terms of being both telling and ridiculous.  Any reasonably informed observer of US politics knew that the way Ryan approached the vote had the real chance to result, as it did, in a political disaster for his party.  And Ryan himself should know how the House works, having been first elected to the chamber almost 20 years ago (in 1998).
Beyond that, Ryan's statement about being in the opposition is ludicrous insofar as while the Republicans have not controlled the White House for two terms, the reality is that they have been a majority party in one or both chamber of the congress for quite some time.  To wit: since the "Republican Revolution" of 1994 there have been twelve congresses.  Of those, the Republicans have controlled the House 10 out of 12 times.  The Democrats controlled the House for the 110th (2007-2009) and the 111th (2009-2011).  In Ryan's own career the party has been in majority in the House for 16 of 20 years.  In the Senate, the Republicans controlled the chamber seven out of 12 congresses, the Democrats four of 12, and one (the 107th) both parties had control during some part of the session.  Hence, seven of 12 congresses from 1994 to the present were controlled by the GOP (and during the period of time the Republicans controlled the 107th Senate, they also controlled the entire legislature).  In terms of fully unified government (i.e., control of the congress and the White House), we find that over this period of time the Republicans have enjoyed pure unified government three times:  Bush twice (the 108th, and the 109th) and now Trump (the 115th).  Bush also had part of the 107th.  The Democrats have only only had pure unified government once:  Obama (the 11th).  In terms of pure divided government the cases were:  Clinton (104th, 105th, and 106th). Bush (110th), and Obama (114th).  The remaining cases have a split in the two chambers (part of the 107th, the 112th and the 113th).
All of the above should underscore that the Republicans have no reason to behave like a pure opposition party or to act as if they have somehow been socialized so that they don't know how to govern.  Indeed, over that period of time they have had more time as the pure party of government than has the Democratic party.