The Things One Learns (Austrian Economic and Praxeology Edition)
Fun with praxeology.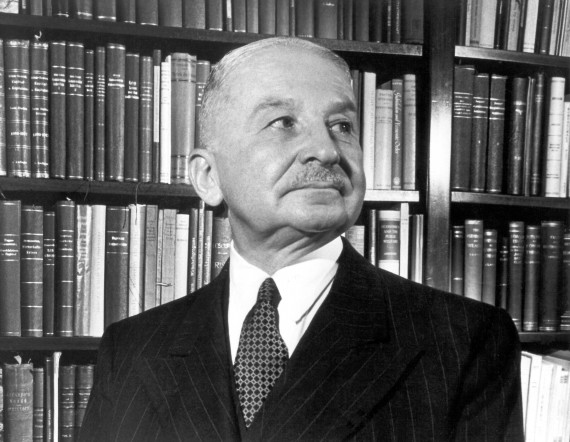 I have long known that Austrian economics was driven by pure philosophy in ways that other branches of economics are not.  However, I did not fully realize the extent to which this was the case.  I was recently reading a series of blog posts by Paul Krugman, Noah Smith, and Robert P. Murphy on the topic of inflation which led me to following quote from Ludwig Von Mises himself (emphases mine):
Praxeology is a theoretical and systematic, not a historical, science. Its scope is human action as such, irrespective of all environmental, accidental, and individual circumstances of the concrete acts. Its cognition is purely formal and general without reference to the material content and the particular features of the actual case. It aims at knowledge valid for all instances in which the conditions exactly correspond to those implied in its assumptions and inferences. Its statements and propositions are not derived from experience. They are, like those of logic and mathematics, a priori. They are not subject to verification or falsification on the ground of experience and facts. They are both logically and temporally antecedent to any comprehension of historical facts (Von Mises, 32).
I was, in a vague sense, aware of this position, but I did not realize how starkly stated the position was (especially since it seems to lead many to privilege their theories over evidence*).
Ultimately such a position is faith, not science (or even social science, if one wants to make a distinction**) despite alleged foundations in pure logic.  Or, perhaps more accurately, it is ideology and not theory (certainly it can make that transmogrification quite quickly in any event) .  At a minimum it is not surprising, therefore, that a lot of ideologues (not to mention hucksters like the goldbugs) like Austrian economics. At a minimum, I can see why it often appears (to me at least) that adherents to the Austrian POV are not living in the same reality as the one I appear to be residing within.
BTW, the broader context that lead me to these passages were blog post noting that many Austrians have been predicting significant, indeed dangerous, inflation as a result of various policies put forth to combat the Great Recession, especially the Fed's quantitative easing.  Such inflation has not materialized, it should be noted, although in the face of that evidence it appears that Murphy has simply re-defined what inflation is (which is what one has to do when one's a priori assumption do no comport with reality).  (Murphy does address this by pointing to a definition of inflation that has nothing to do with price increases, but if one is interested in that discussion, I suggest reading the blog posted linked above above and following the various links within them).
Note:  Coming across John Quiggin's post yesterday (Austrian economics and Flat Earth geography)reminded me that I intended to write about this toic.
—
*For example, Mises adjunct scholar Gene Callahan:  "Empirical data cannot disprove any economic theory. But a preponderance of data running against our theory may be a sign that we reasoned incorrectly, and an aid in our 'merciless self-criticism.'"
**And yes, I fully acknowledge that social and natural sciences are different.  If anything, the nature of experiments constraint social scientific inquiry rather substantially (but that is a topic for another discussion).
Reference
von Mises, Ludwig. 1966. Human Action. Chicago: Henry Regnery.