The Toddler Caucus
Sigh.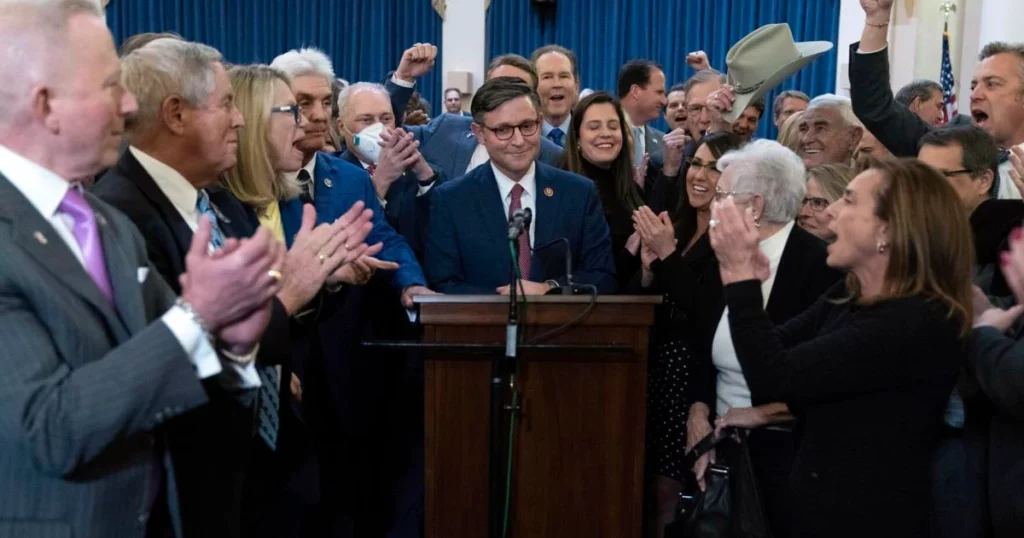 This, from ABC News, pretty much says everything there is to say about the current state of play among House Republicans:
On Tuesday night after nominating Rep. Mike Johnson for speaker, Republicans invited reporters inside the room where they had been huddling for hours. Roughly 100 Republicans stood behind Mike Johnson to show their support as he took questions.

ABC Senior Congressional Correspondent Rachel Scott asked Johnson, who voted to overturn the 2020 election results, if he stood by that vote.

The members in the room started booing when Scott asked the question.

"Oh, boo," they shouted.

"Shut up, shut up," Rep. Virginia Foxx said.

"Next question," Johnson said.

Scott also asked if Johnson supports additional aid to Ukraine and Israel.

"You asked your question! You asked your question," some members shouted.

"Go away! Go away," another member said.

"We're not doing any policy tonight. Any other questions?" Johnson asked.
What an embarrassment.